​
My Back Yard Hens and Muscovies
"The greatness of a nation and its moral progress can be judged by the way its animals are treated."
Gandhi
Muscovy Mania!!
(Above) My Rhode Island White Hen
I named her Olga, She is an egg machine!
(Behind her in the background is her sister Ester)

(Above is Omelette) My black Muscovy Hen at about 4 months old
​
Araucana Hens
Above is Spaz and Tweek
(
sisters)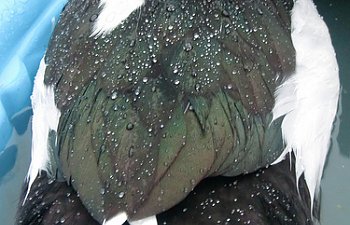 (Above My beautiful Pied Muscovy Named Quiche) Love the rain, and her pool.
My Easter eggers Love to eat grass!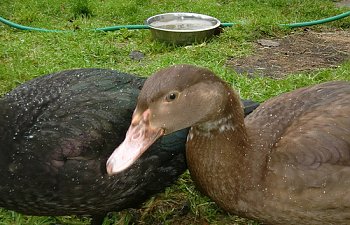 Above Is Migas Chocolate Muscovy hen.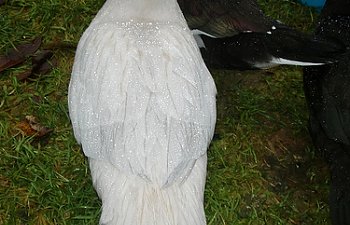 Above Crepes, She was white and now she is turning grey and Light brown.
The sisters
Hunting Bugs!
​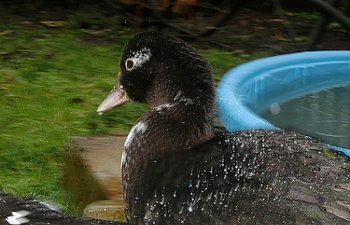 ​