The family enjoyed the sunny weather this weekend working outside. We built our raised bed for our veggie garden,and almost completed the chicken coop. Hopefully the rain will hold off till later tonight and we can finish that up when Dad gets home from work. Chicks are coming this week!
Tomorrow is the big day!!!
They're Here!!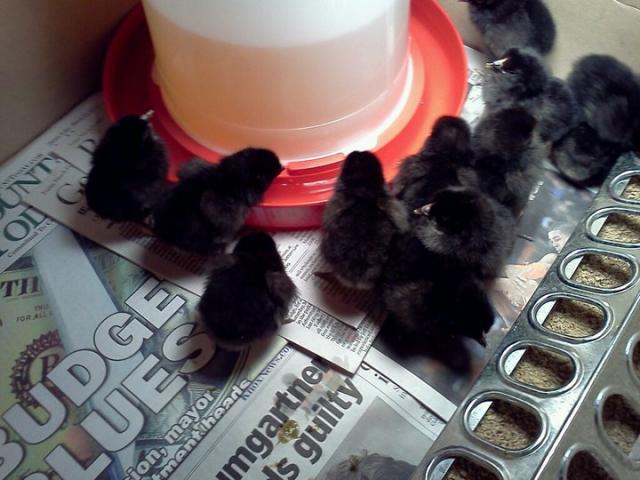 We are still working on the coop.It's a good thing they are smalland staying in or little makeshift brooder for now. Thought I'd post our progress so far.