We are originally from Michigan but my husband got a job at a military instilation and we uprooted to Kansas. We have a 20 acre farm we are working on with our three kids. My husband works in EMS and I am a photographer. I grew up on a farm and love animals and I am glad my children are getting a chance to grow up on a farm too.
We raise mini rex, satins, english spots, palomino and cinnamons that we show at ARBA event. We have several BOB and BOS but we are working on a BIS!! We also have toggs, 2 mares and a mini mare and a few dogs.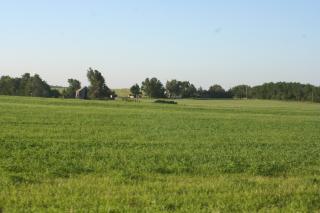 This is our farm from our road


Welling Acres
My husband with the girls, goat and dogs.
My son with his Best of Breed Mini Rex
2011 Kansas State Rabbit Breeders Convention Results:
Mini Rex
BOV black Mini rex sr buck
BOSV black mini rex sr doe
3rd bkn jr doe
Cinn's
BOB jr buck
English spot
BOB jr lilac buck
Satins
1st jr black doe
2nd jr bkn doe