My mom, Joe Vandal (school mascot) and I during University of Idaho's Mom's weekend 2010.
Hello! Welcome to my BYC page! My name is Krista and I am a college student currently working on my B.S in Animal Science. I am currently enrolled in the University of Idaho and love it. The school is great and I love rooting on my beloved Vandals!
For seven years I have been passionate about chickens and someday hope to work as a poultry veterinarian. If that doesn't work out I would love to specialize in reproduction/embryology.
Aside from chickens I love being creative. One of my hobbies is cosplay (costume play). I enjoy making all my own costumes and wearing them to conventions. I also enjoy photography. Below is just a small sample of my amateur work: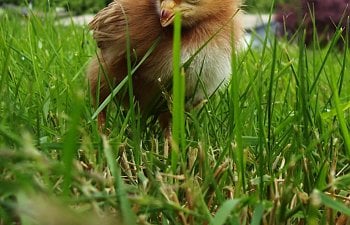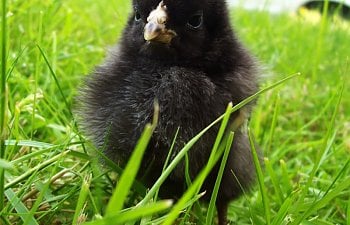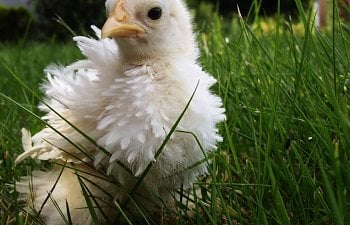 I have achieved many awards with poultry during my years as a member of Snohomish High School's FFA. In my four years of showing at fair I took Junior and Senior grand champion in fit and show, and was awarded the 2006 outstanding poultry exhibitor award. I wouldn't be where I am today without the fantastic love and support of my family and boyfriend. I love them all very much.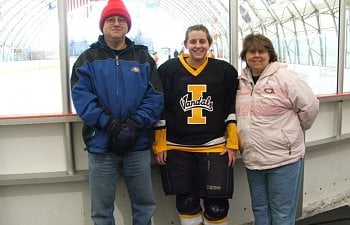 Dad, me, and my mom after my first home game as a member of the U of I women's hockey team. (Been playing hockey for six years).
My boyfriend Jeremy and I feeding Budgies at the Point Defiance Zoo and Aquarium.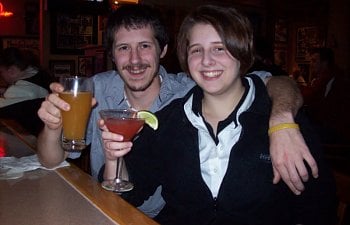 My older brother and I celebrating my 21st Birthday on January 23rd, 2010. He drove all the way over from Seattle, WA to Moscow, ID to celebrate with me.