Things I owe WYGS
6 BBS LF Ameraucana eggs- rbaker-mailed conf # 9505510439433073429464
8+ OE eggs- silkie sensation-mailed conf # 9505510439433073428641

Things owed to me- WYGS
Sred98- Heart pan- 8\1\12
Sred98- silicone rose pans- 7\25\12
FarmerChef- wire basket-3-31-13
Things I owe for paypal/hatching eggs swap
Things owed to me for paypal/hatching eggs swap
3\2\2013- 4 Royal PalM Turkey eggs- KYTinpusher
Side Swaps owed to me
Side Swaps I owe
* If I have missed anything please let me know
Things I have to swap
6 month gfm or
Baked Goods like these cookies(can make just about any kind) or 1 loaf of zuchinni, banana, or pumpkin bread.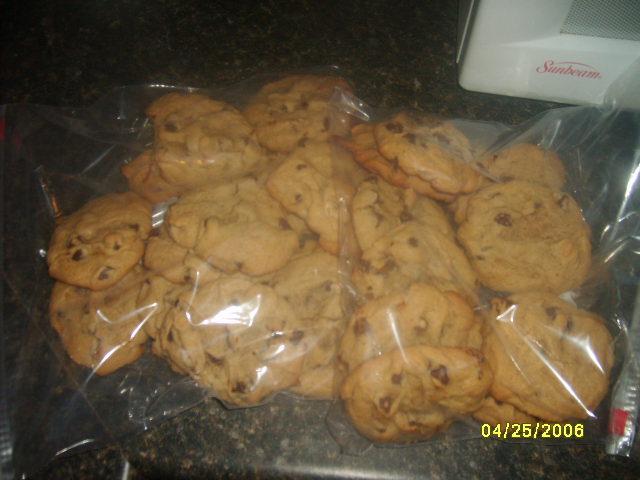 Or 5 wild simulated ginseng transplanting rootlets. (from our farm) ( only from Sept. 1 thru- Dec. 31 )
Or 8 Goldenseal Rhizomes
Or 6 BBS Bantam Ameraucana eggs

Or 6 BBS LF Ameraucana eggs



Free ranging I have 1 Black am roo over 2 black am hens, 2 blue am hens, , 2 Black andalusian hens, 2 BCM hens, 1 OE and 1 white rock hen.