Check out an old 10x12 shed on our property that was converted to our coop: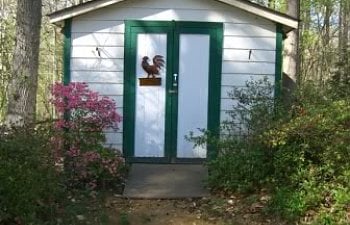 This is the covered section of our 35 foot run behind the shed. We used plastic corrugated roofing: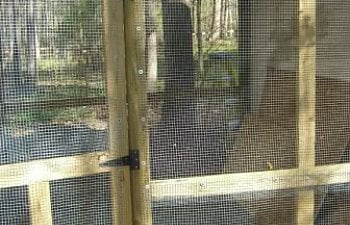 Here is a nipple waterer I made out of a 55 gallon rain barrel drum. You can find recycled drums like this at car washes for free. They use them to bring in the soap!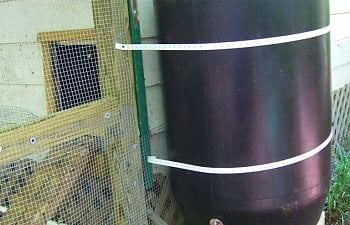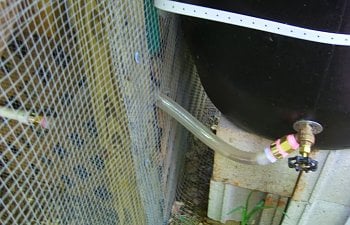 These are our chicks when they arrived at 1 day old: 1 Buff Orpington named Mae [West] because she's a blond and has a large chickee breast. 1 Black Australrop named Ella [Fitzgerald] because she peeps the loudest. And 15 Speckled Sussex.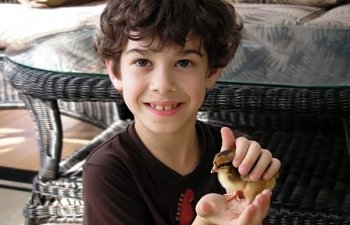 Here are the chickees at nearly 4 weeks having some fun outside looking for bugs: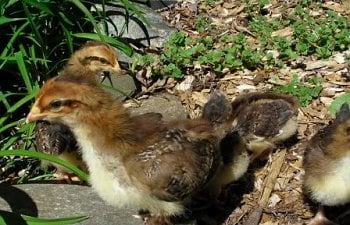 In addition, our little 3 acre mini farm has two blue-eyed Nigerian Dwarf doe goats. Here is Scarlet Rose:
And here is Gracie:
This the 16x16 barn I built to house the goats. I need to put windows in it still. Sigh!