LITTLE JERRY'S

CHICKEN PAGE
HI MY NAME IS DANA THIBEAULT AND THIS PAGE IS DEDICATED TO MY SIX CHICKENS. I LIVE WITH MY WIFE KATIE AND TWO SONS CORBIN AND LEVI AND AUSTRALIAN CATTLE DOG PEPPER IN NEW HAMPSHIRE. THIS IS OUR FIRST EXPERIENCE WITH CHICKENS, AND WE ARE LOVING EVERY MINUTE OF IT! WE PLAN ON RAISING OUR CHICKENS AS PETS WITH THE ADDED BENEFIT OF GETTING SOME FRESH EGGS AND SHARING WITH OUR FRIENDS. WE CURRENTLY HAVE A

NEW HAMPSHIRE RED,

AUSTRALORP,

LEGHORN,

GOLDEN LACED WYANDOTTE,

SILVER LACED WYANDOTTE,

AND AN

E

A

S

T

E

R

E

G

G

E

R

.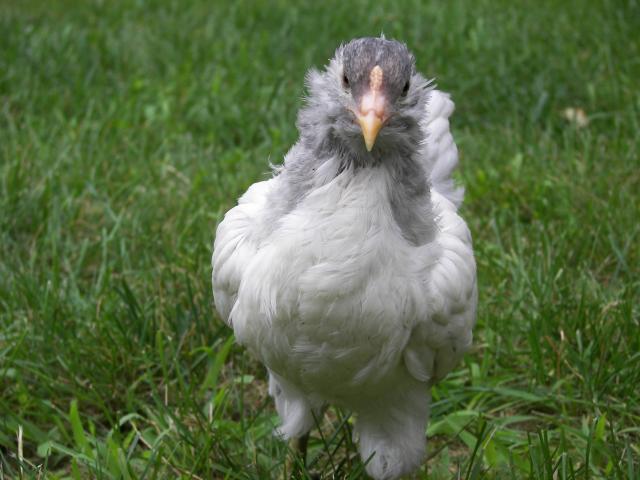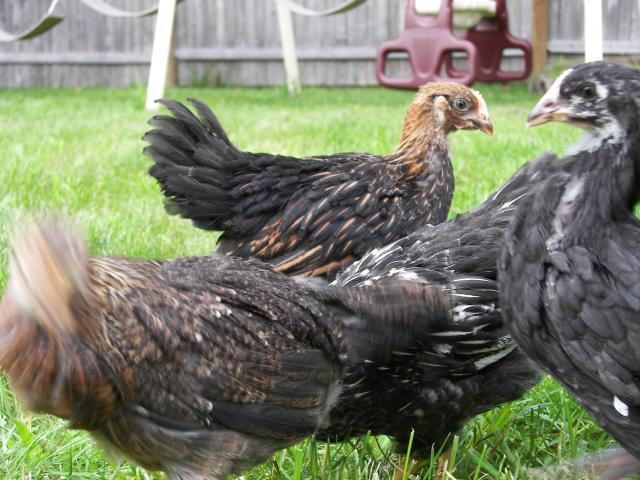 SO I DECIDED TO TAKE ON THE TASK OF BUILDING A CHICKEN COOP MYSELF. I WOULD LIKE TO THINK THAT I AM PRETTY HANDY, BUT I AM BY NO MEANS A CARPENTER! HERE ARE SOME PICTURES OF THE ALMOST COMPLETED COOP. I STILL HAVE SOME MINOR THINGS TO DO IN THE COOP AND I STILL NEED TO BUILD AND ATTACH THE RUN.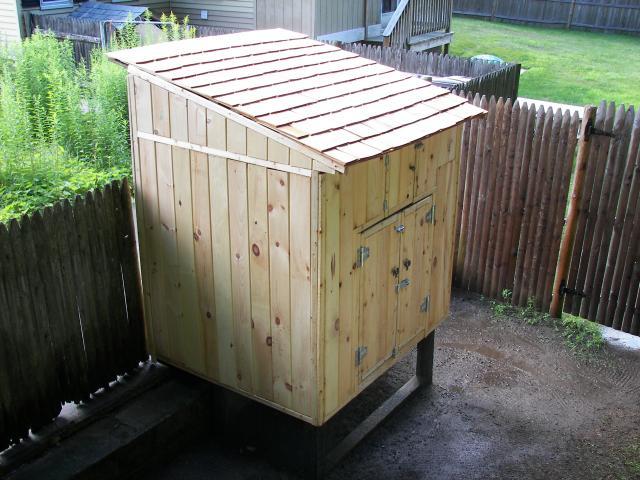 HERE ARE SOME PICTURES OF OUR SONS AND THE CHICKENS ENJOYING EACH OTHER!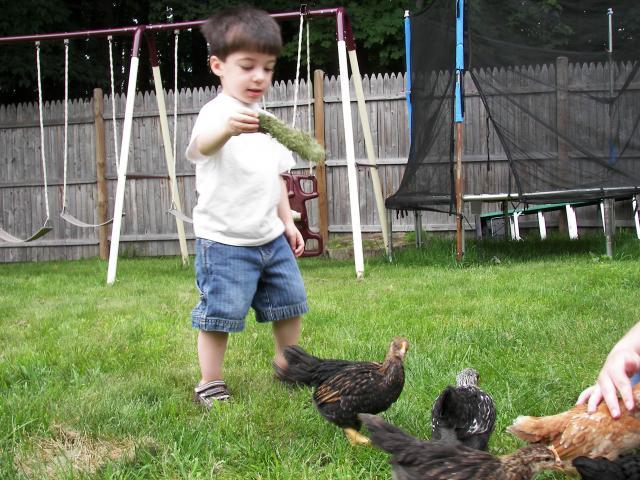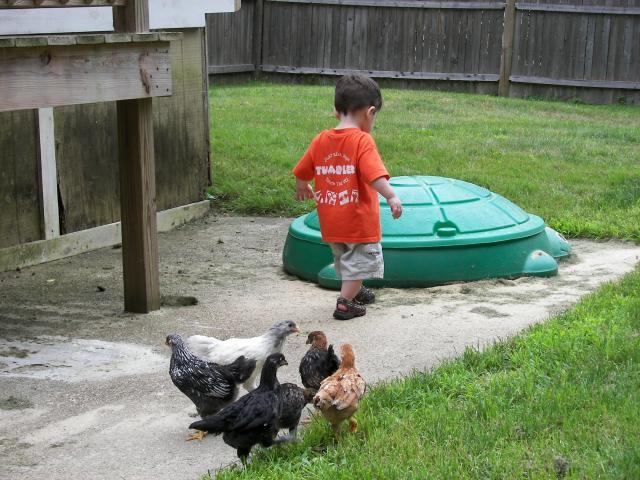 CHECK OUT THIS FUNNY CHICKEN VIDEO!!
CHECK OUT THESE STEP BY STEP INSTRUCTIONS FOR AN AUTOMATIC POP DOOR OPENER!!
https://www.backyardchickens.com/web/vie … ole-opener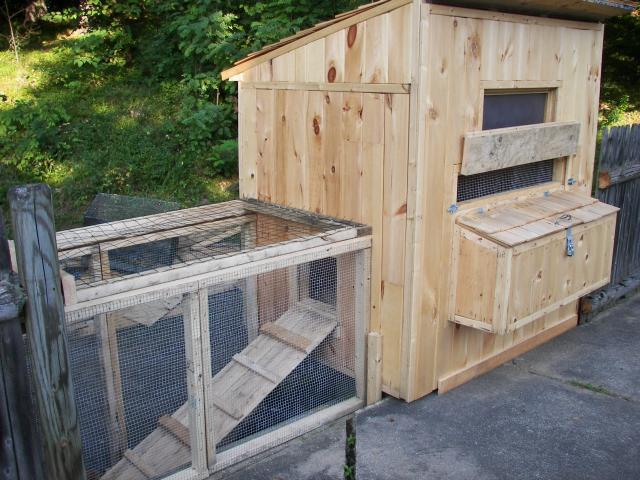 ALMOST COMPLETE!!!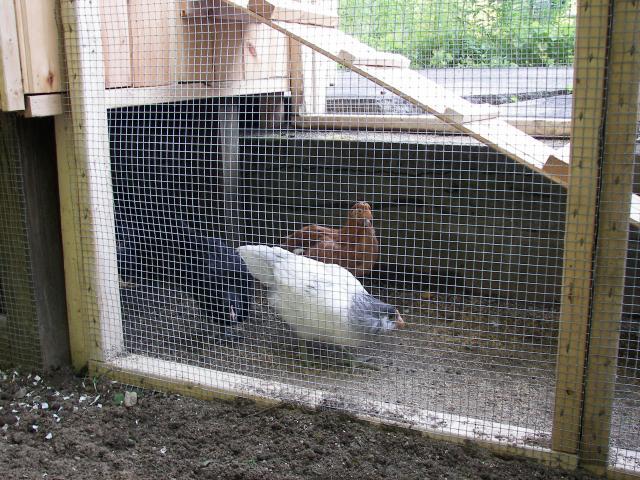 IT'S OUR FIRST NIGHT OUT!!
​