My Coop and Chickens in the suburbs plus My suburban Peafowl
I live in Indianapolis in the Southport area with a normal sized suburban yard. I just bought 3 pullets 2 RIR and a Plymoth barred rock. I converted a rabbit hutch into the coop. I have a large pen for 2 peafowl as well.
Here are my 3 Pullets, you can see they are perched on the top level and see that i stuffed an empty feed bag in the nests behind them. Hopefully they will start laying. I put a plastic orange easter egg in each nest.
Coop with winter tarp i cut and mounted bungy cords to make it easy on and off. It is screwed up top.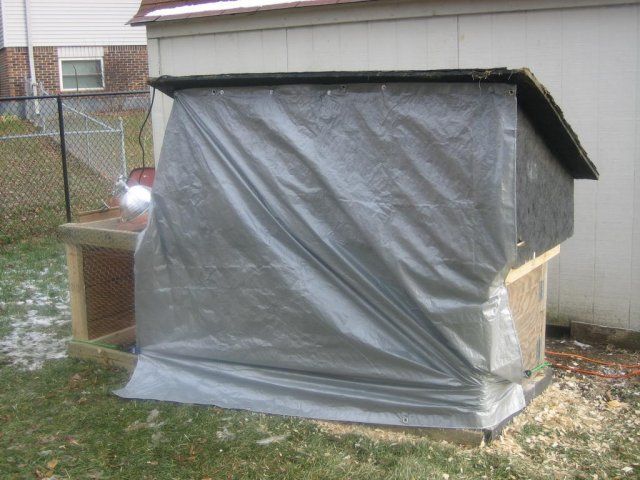 My coop with tarp thrown back the bottom section is 8 feet long by 3 feet wide see the RIR pullet on the bottom floor for size.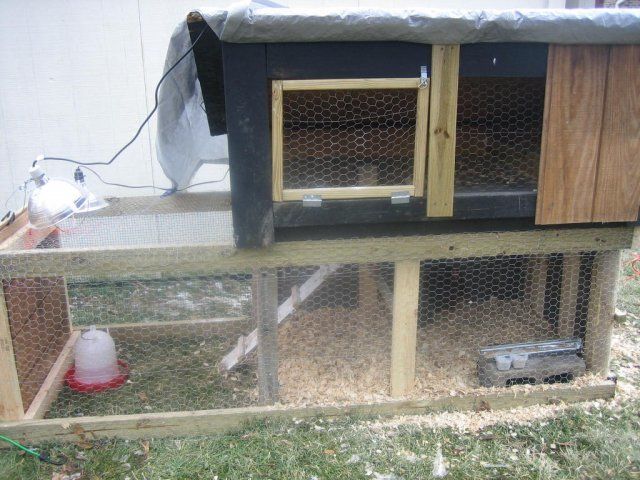 Bottom level with door open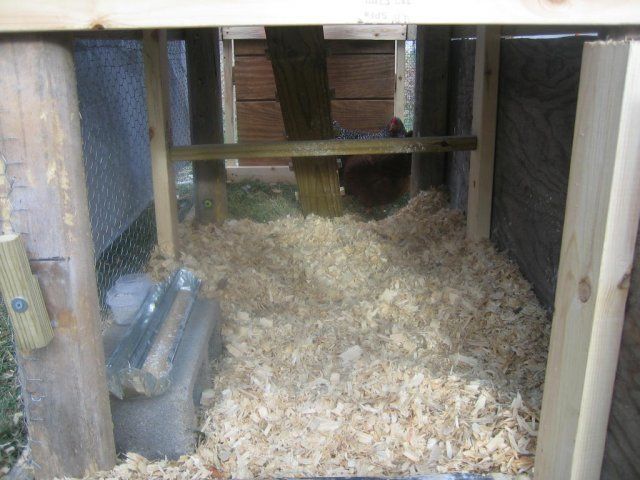 Upper and lower End doors open. see the back of my nests in upper section.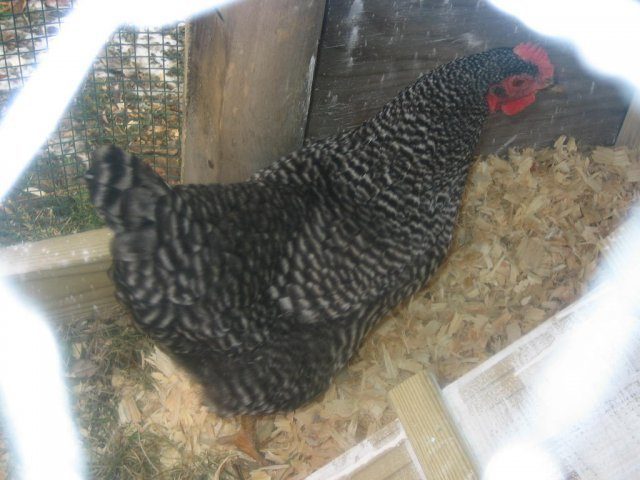 Ramp from lower to upper plus one of my RIR pullets.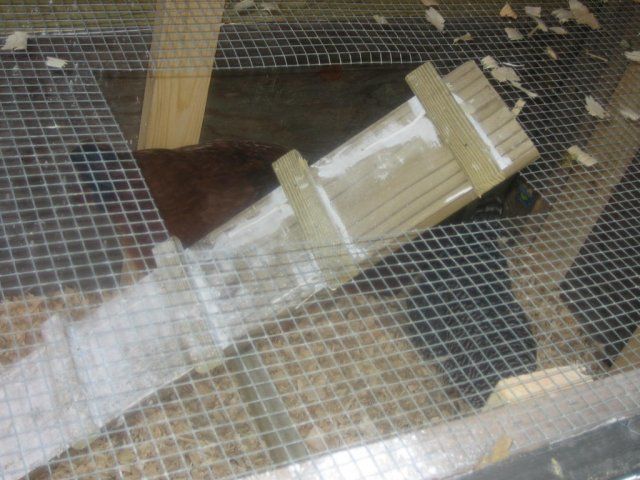 RIR pullet 1 of 2
RIR pullet 2 of 2 with rock.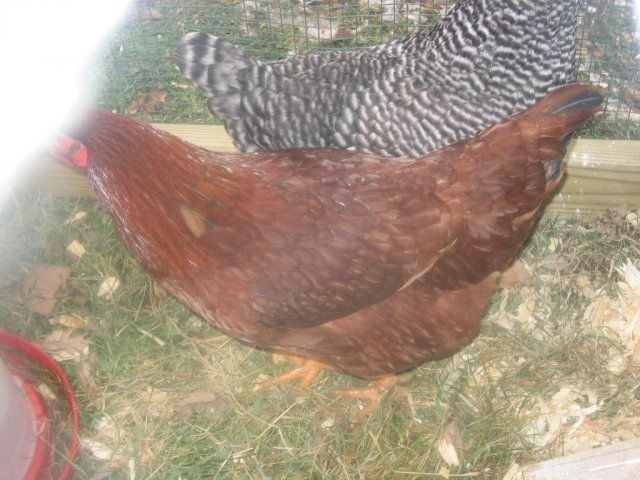 My peafowl 1 cock and 1 hen.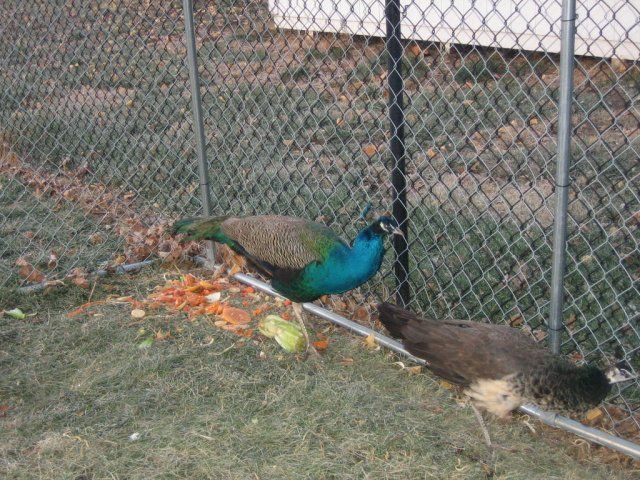 The 3 Pullets with the 2 peafowl.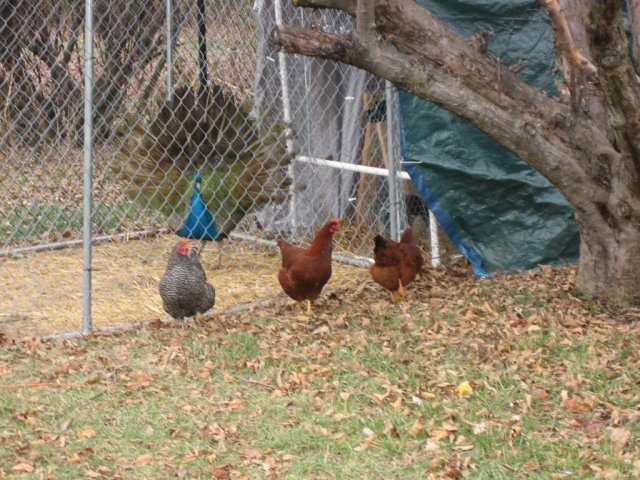 My peafowl enclosure