May 2, 2008​
Hi!
I'm Kristin, and I live on the Eastern Shore of MD. This is my first official experience with chickens. I did have a very sweet hen when I was growing up, that had fallen off a truck, she is responsible for my love of chickens. I have ordered 8 baby girls from My Pet Chicken, and I am so excited about them! They ship on June 2nd, and right now we are working on their coop and brooder. We are expecting 2 Rhode Island Reds, 2 Buff Orpingtons, 1 Plymouth Barred Rock, 1 Golden-Laced Wyandotte, 1 Australorp, and a White-Crested Black Polish. I'm totally new to chicks, so this should be fun.
Our family includes me and my wonderful husband, Jason, our 3 dogs (Cookie-balck lab mix; Sally-yellow lab/husky mix; Bogey-fawn pug), and our 3 cats (Eight Ball-black domestic short hair; Ruby-red domestic long hair; Amber-red domestic long hair). I love each one of them, they are my children.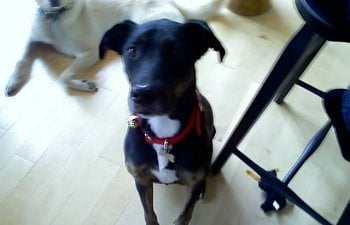 ​
Cookie Sally Bogey
More to come once we get the girls...
​