(Please click on the pictures to enlarge them.)
We have had chickens for the past 2 years.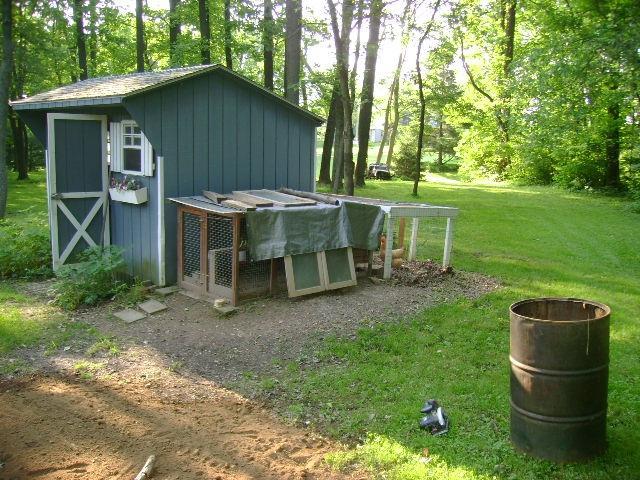 This is the old, not so safe and very ugly coop. We decided to upgrade.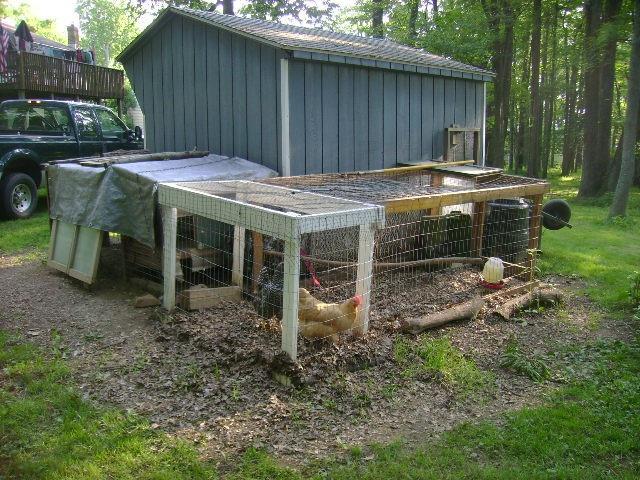 Our township told us we could have chickens as long as the neighbors don't mind or complain. So far so good. We regularly hand out free eggs and the kids next door like to come over to visit the "farm". Sadly though, no rooster for us. The crowing might bother someone.
Starting the project.

We are not handy at all,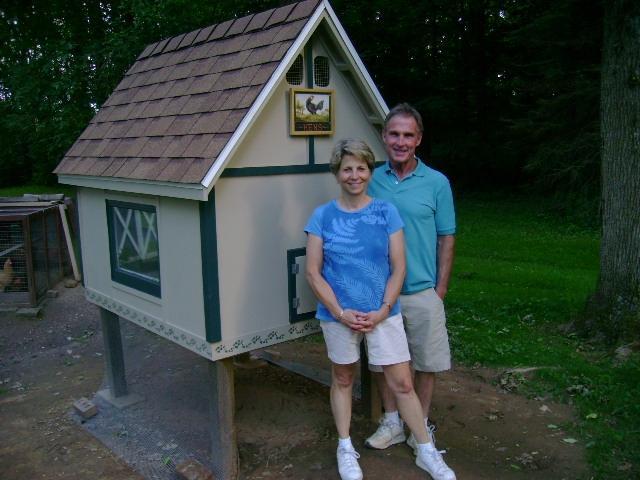 and could not have made this coop without our good friends Bill and Jady. Thank you!

House area finished, primed and roof started. It is 4 x 5 feet.

Transfering the very heavy coop from the truck to the back yard.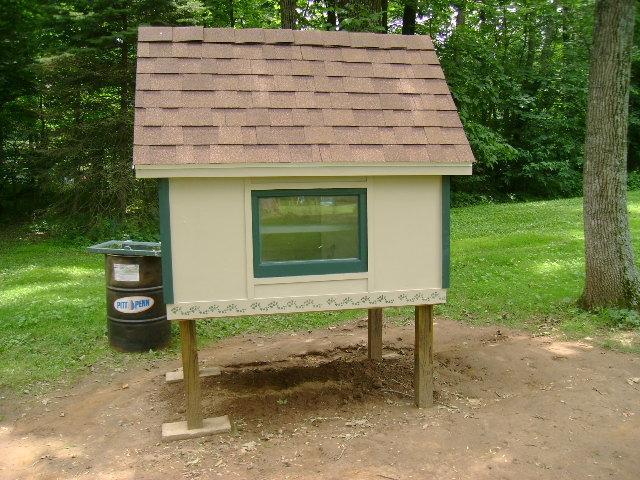 Coop painted and stensiled. There are vents, covered with hardware cloth, at each end and under the eaves of the roof.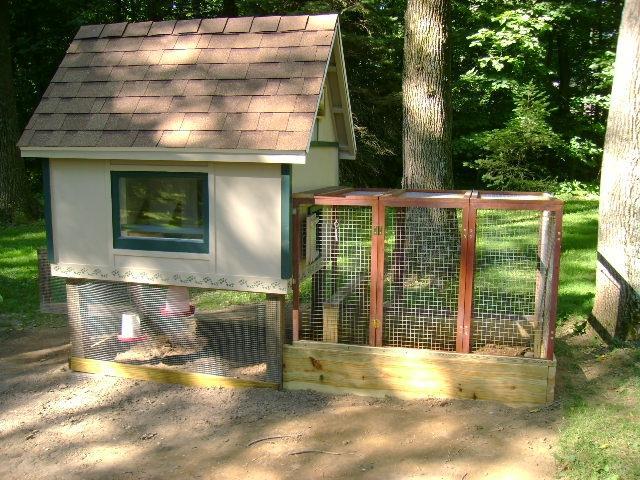 We repurposed the old run to save money. It was a bit too short to fit over the chicken door so we used 2 x 12's to build a base. I want to put a window box under the window yet and will landscape around the coop.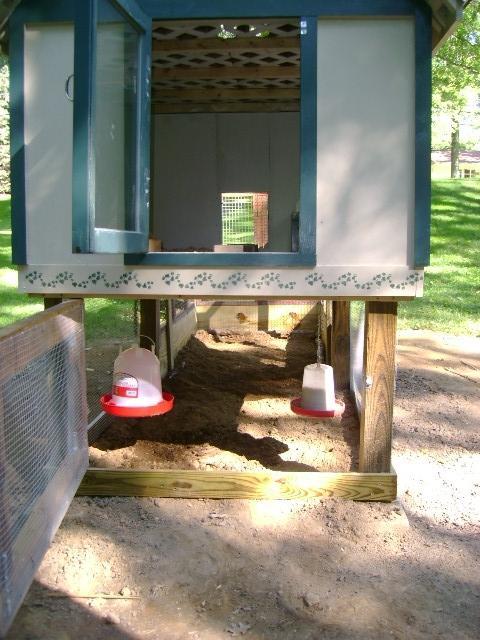 Vew of the inside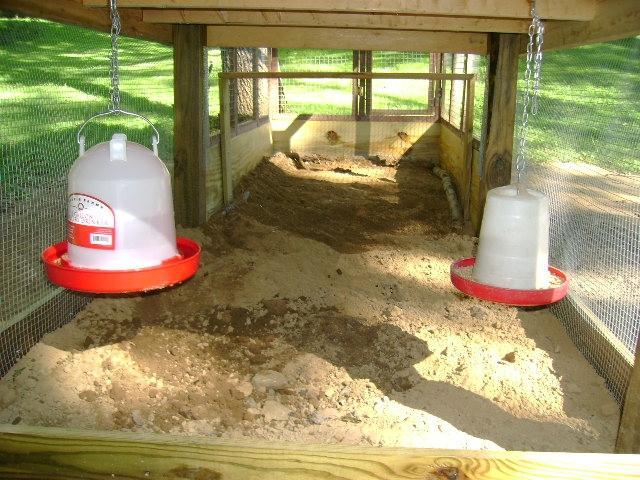 Chicken run underneath. We decided not to use a ramp to conserve space. The girls easily jump up onto the elevated roost and then hop into the coop.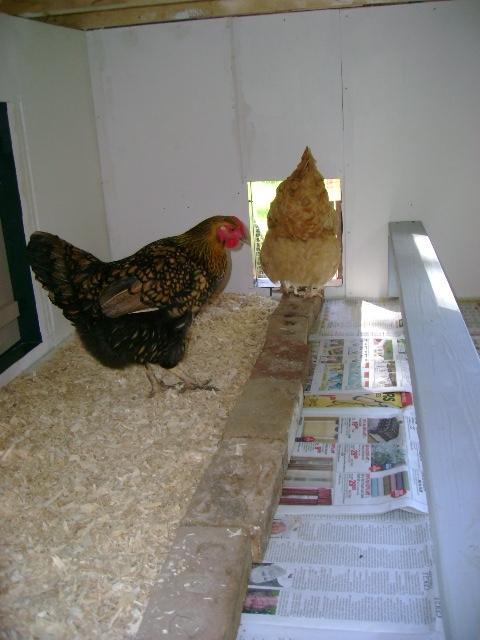 Girls (we have 4) exploring their new home. I now have pizza boxes under the roosts that I simply shake out into the compost bin daily.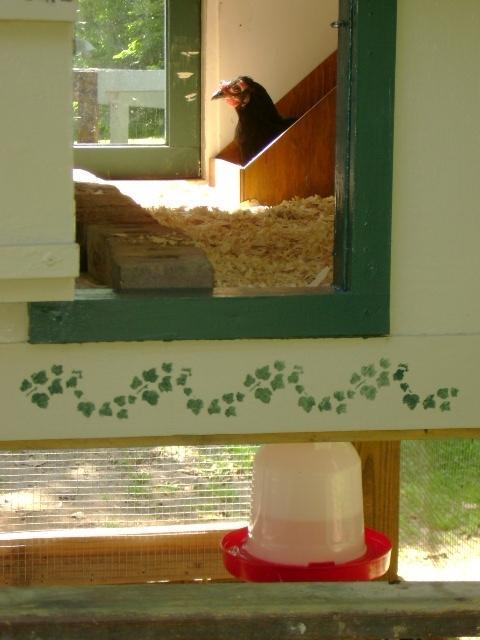 Nest box in use 15 minutes after the girls introduced to their new home.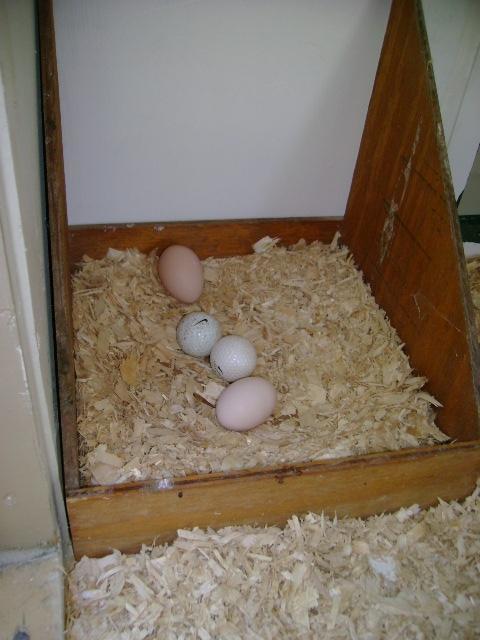 I guess the new coop is a success! What a fun hobby!