[FONT=comic sans ms,sand]
[FONT=times new roman,times]
My American Game Bantams
[/FONT]
(Note that I will occassionally have hatching eggs and AGB birds for sale, contact me for information)
​
I raise American Game Bantams for show. My breeds are Hatch (BB Red), Butcher (Wheaten), Grey (Golden Duckwing). I like AGB's more than the Old English Game Bantams because they are a little larger and retain the traits and characteristics of the larger American Gamefowl from which they came. None of my AGB's have been created by breeding to OEGB's, they were all bred down from full size American Gamefowl through selective breeding. Are they still game? You bet!
My Black Breasted Reds (Hatch) AGB's came from my friend Michael in Anadarko Oklahoma. This was my first pair. I have them in one of my brood pens and hope to hatch some eggs out of them soon. The cock is full grown and weighs in at 1 pound 15.8 ozs, his spurs are about 2 inches long and he is typical of the Hatch breed, the first time I held him & stroked his neck he bit me! I was so happy to see that in him. The hen is also full grown and weighs 1 pound 5.8 ozs. She may have been a little light on the day I weighed them. Here's a few photos of these birds.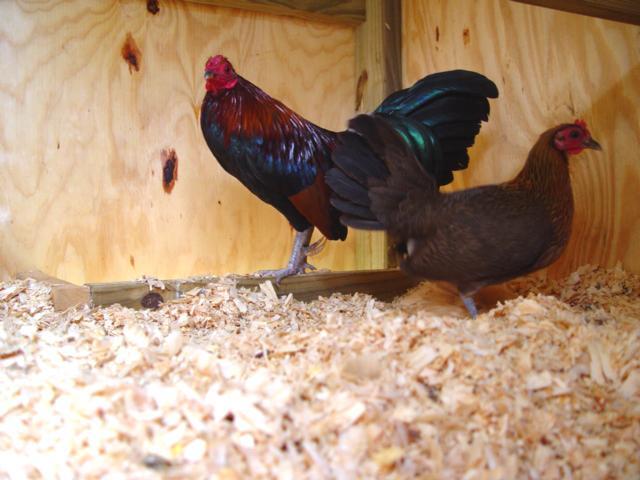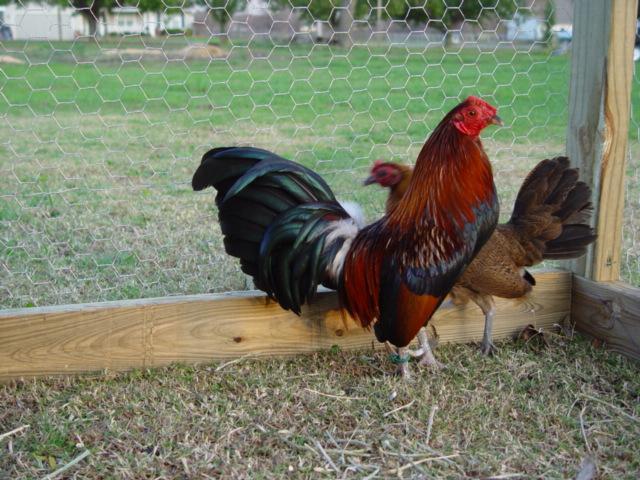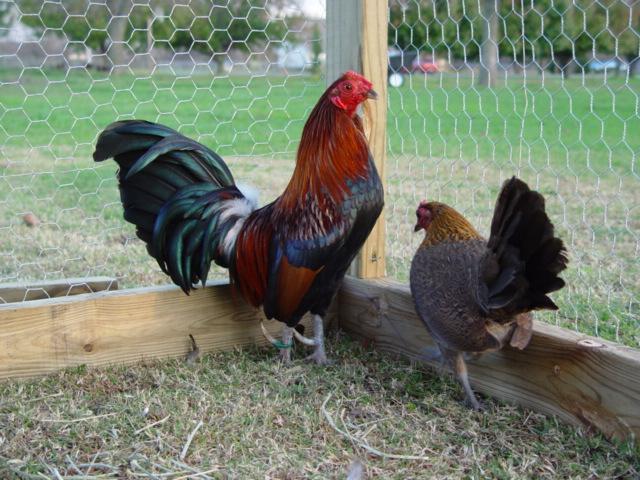 [FONT=times new roman,times]
My Wheatens (Butcher) came from Mark Rosen in Colorado, I have two pair. These birds are a work in progress. I have two things that I must get right before I can have show birds out of them. The size must be reduced some and I must get the leg color to come blue/slate. In these photos you can see that one hen has the blue/slate legs. The rooster and the other hen have the gene for it. So out of the F1 (first generation chicks) I will be looking for this color in the legs and will only use those chicks for my breeding program. Here are some photos of my wheatens.
[/FONT]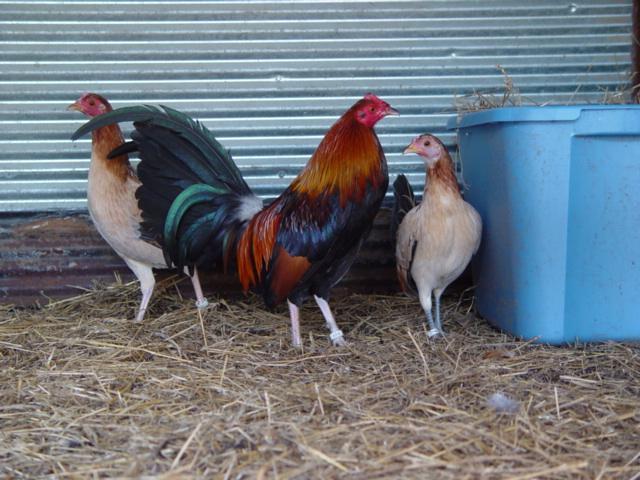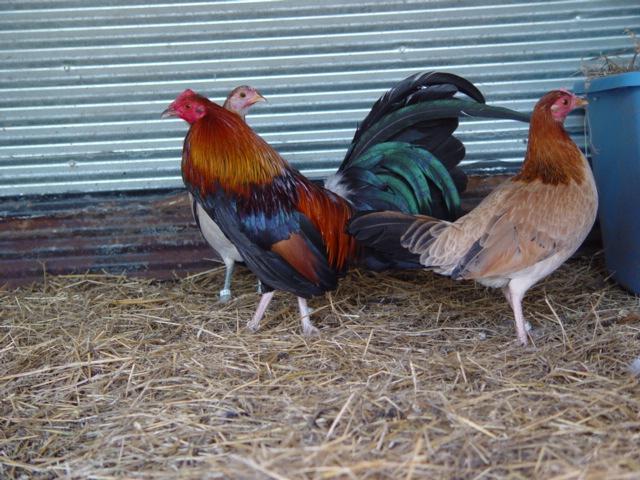 My Golden Duckwing AGB's are a trio, plus one BB Red hen, that I acquired from Doug Huggins. They have very nice type and color. I plan to use one of the hens to breed down the Law Grey full size gamefowl (also Golden Duckwing) to AGB size starting in the spring of 2010. Late hatched F1 chicks out of this trio should be just about the right size for show. Here's some photos of these beatiful birds.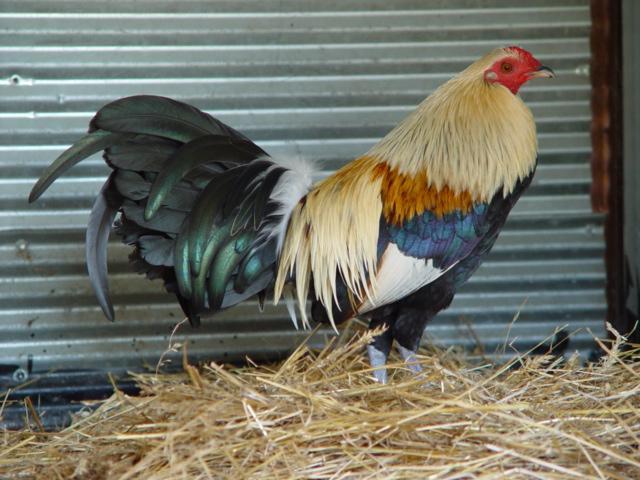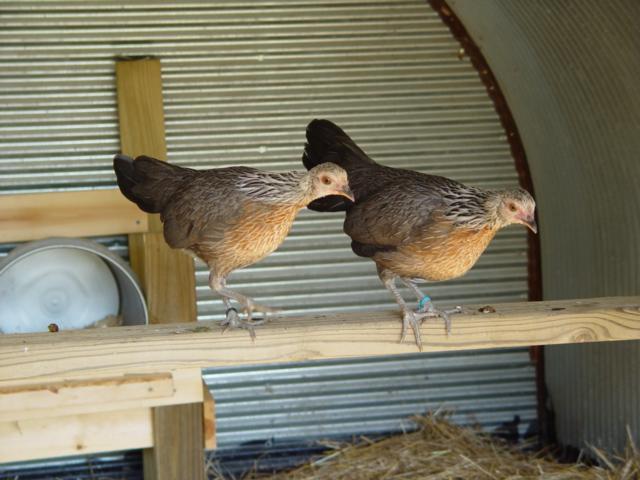 [FONT=times new roman,times]
When I read a page like this I wonder about the pens that the chickens are being kept in, so I thought I would include some photos of my brood pens. The first one is made using a 6 x 12 Port-A-Hut to which I have attached a 6 x 8 run. This gives the birds plenty of room, more than enough actually, and in the photos you'll see that I'm using 5 gallon buckets framed to sit up off the ground for nest boxes, these work great! Of course attaching a square run structure to a half circle port-a-hut was a real trick, you'll see how I did that in one of the photos. Here's some pics.
[/FONT]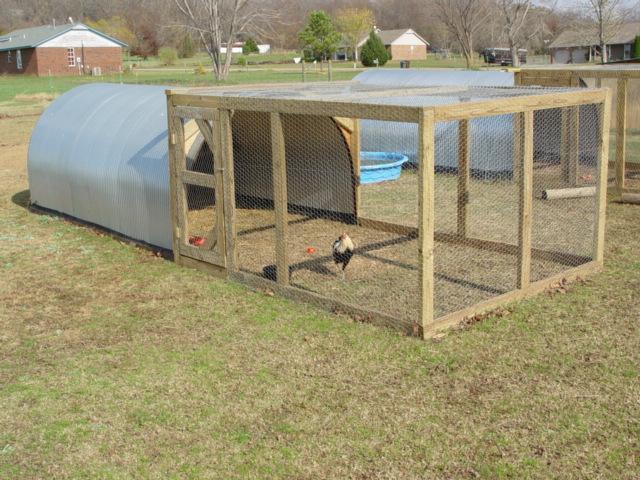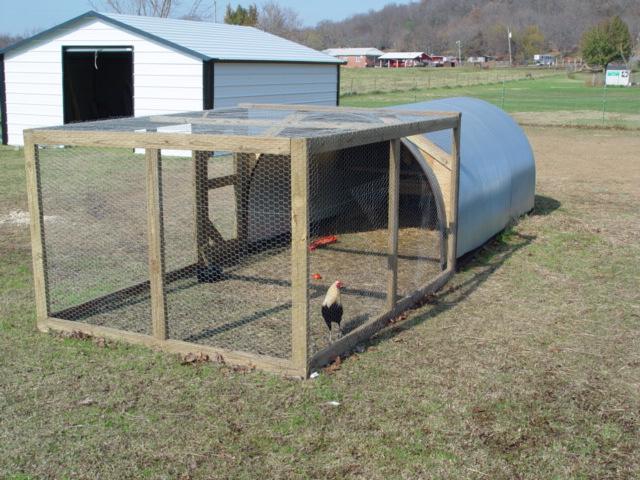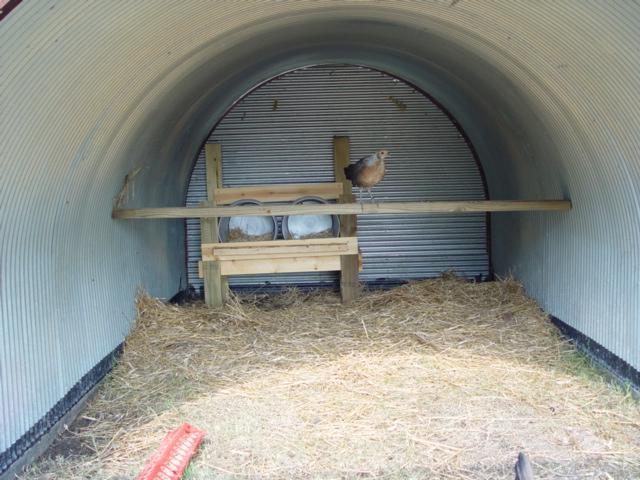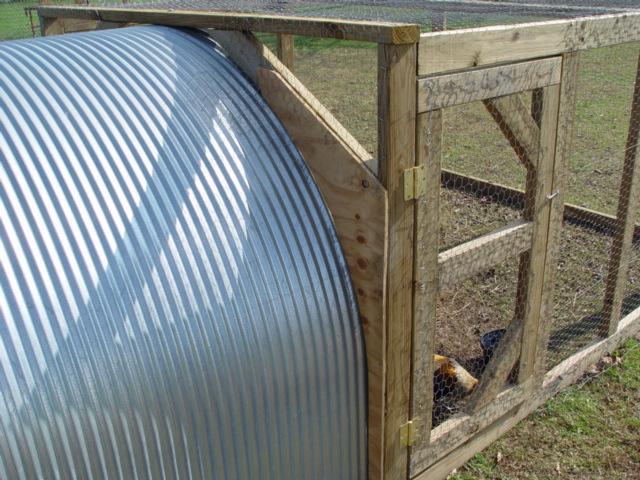 [FONT=times new roman,times]
This next brood pen is one I built from scratch. My goals were to provide enough room for a breeding trio and to keep it as simple as possible. This brood pen is 4 x 8, that way I could use all treated 2 x 4 x 8 boards, a roll of 4 foot wide chicken wire, and 4 x 8 sheets of 3/8 inch plywood. The front of the roof is raised so that rain runs off the back of the coop, the roofing is 6 foot long barn tin. You can see that I've left a gap between the tin roof and the walls, and that I've covered the gaps with chicken wire. This helps with venting the coop area when it's wet and was just simple to do.
[/FONT]
[FONT=times new roman,times]
Well, I think that just about does it. I'll collect and hatch as many eggs from these brood pens as I can in my Dickey incubator, might sell a few hatching eggs now and then, and will be selectively breeding Hatch, Wheaten, and Golden Duckwing AGB's for the local fairs and shows in and around Claremore Oklahoma. If you're into AGB's, or would like to be, I'd like to hear from you and learn about your chickens! Any questions or comments can be PM'ed to me here on BYC.
[/FONT]​
[/FONT]