Chicken's Play House
. So here is my little coop that I built all by my lonesomeSince I was doing it by myself, I decided to build it panel by panel, first I inventoried what I had available at my home to build it with...I only had enough materials to build a 3x5 (would have loved to go bigger but no $$ to do it. I looked at all the coops on the coops pages here ar BYC and watched a video on putting together one of the pre fab shed-roof stile coops; I would freeze frame to see how they did thier framing. Being a 55+ woman and having no experience in building I barrowed a skill saw and a few tool and got to work, thinking,thinking,THINKING.

Getting started
.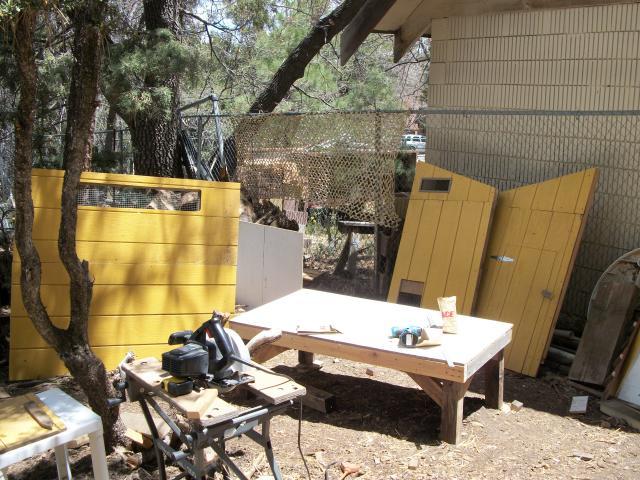 .Built base first so I could use it for a work bench...my poor old back
Inside panel framing.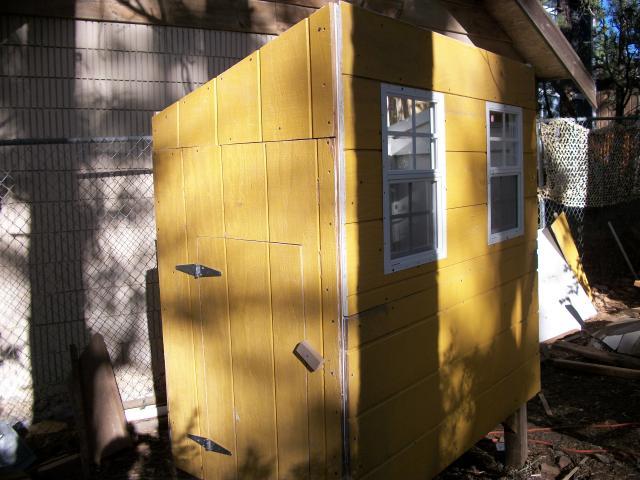 This was the killer lifting each panel up by myself and securing them. I thought I would die.
LOL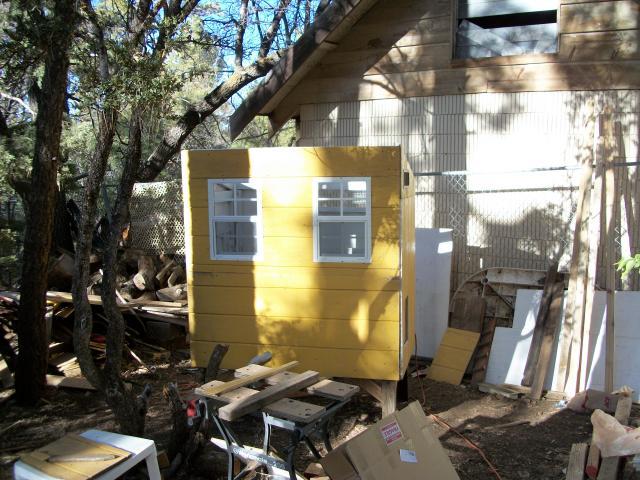 The only thing I bought other than hardware, screws ex.. Was the 2 play house windows at $45 for both. I also placed the coop at the rear of the neighbor's cinder block garage.
I live in a resort town, my neighbors are weekenders at best, I see these ones once a month. I felt this was the best place so there would be little noise, and out of sight.
Using scrap wood I couldn't line up the groves but with the molding added, it didn't really show. The vent was an old floor heater regester that opens and closes.
Back ventilation
.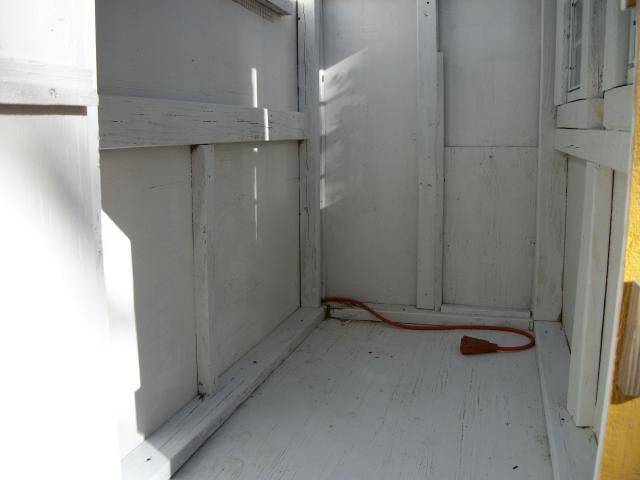 Inside I ran an extension cord that had 3 plugs on it, so I could have a light, heated water and automatic door, if I get the money. The sliding door that you see closed; I framed with the auto door in mind, so it will fit perfectly (I Hope.)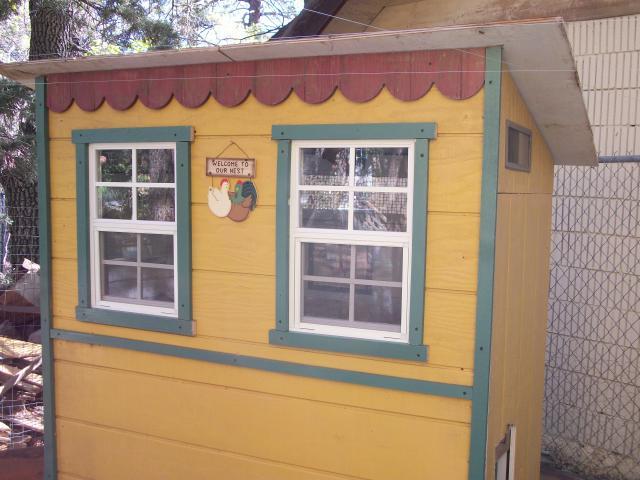 .Added the hardware cloth to windows, framed out the pop door, shingled, added the knickknack chickens on the front and done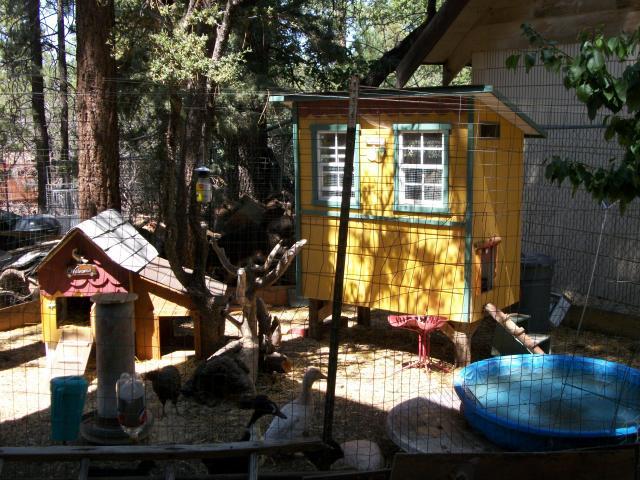 I took me 3 weeks to get it built, not counting THINKING.
I still have to put on the 3 hole exterior nest box...SOON? Coop cost around $80. What would I do differently

Make It Bigger

, but you make do with what you have. Thanks for looking.