This is the temporary coop for my three bantams.
​
Created by: Greg and Phyl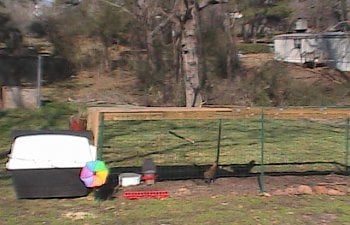 The idea of raising chickens is a new venture for me. I did not want to invest a lot of money just in case I loss interest. One weekend my husband Gregory made me a coop out of materials we had at home. The coop is a plastic dog house. It has three nesting boxes a perch, a floor mat made of branches which makes cleaning a snap. The lid has an opening on top that lets me get to the eggs easy.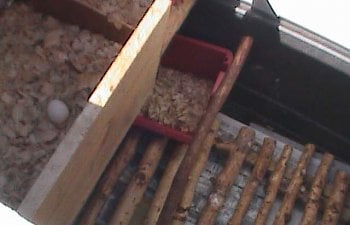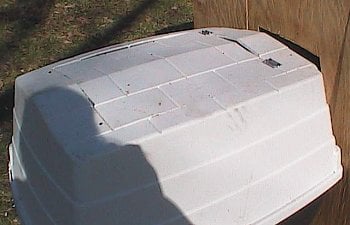 This coop works well but I will invest in a better coop for my girls.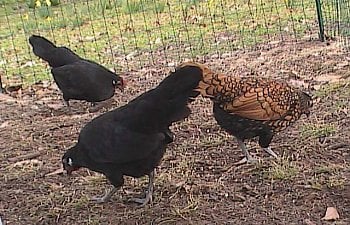 See you this summer with a new coop.

link to byc