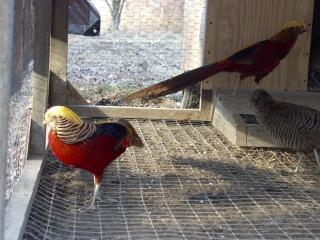 Welcome to Fowl Play Farm
Most of the fowl here are golden pheasants now.
I did start with chickens though, here are some pics.
I do have some EE eggs in the incubator now.
​
​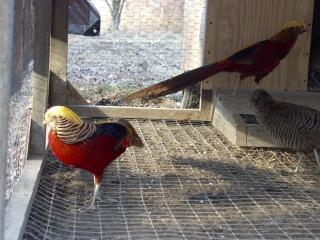 Bubba showing off.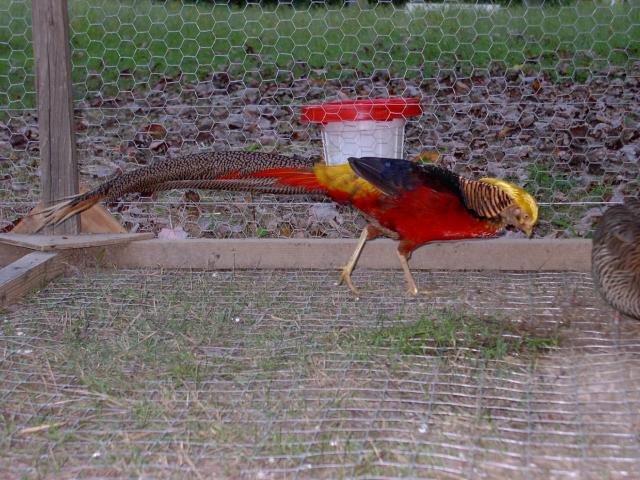 Yellow Golden roo
.
Momma protecting her younguns.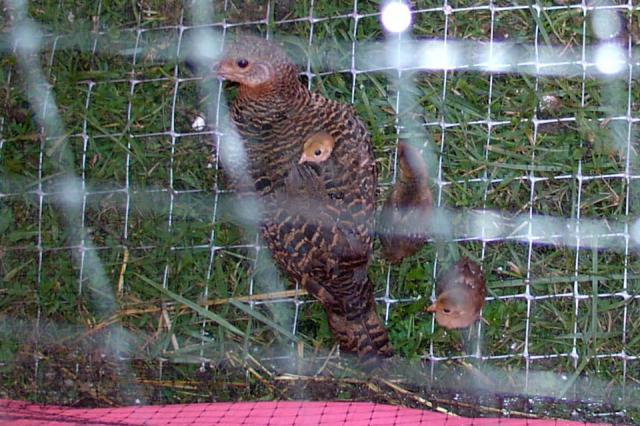 Whitie the cat meets Bubba bird for the first time.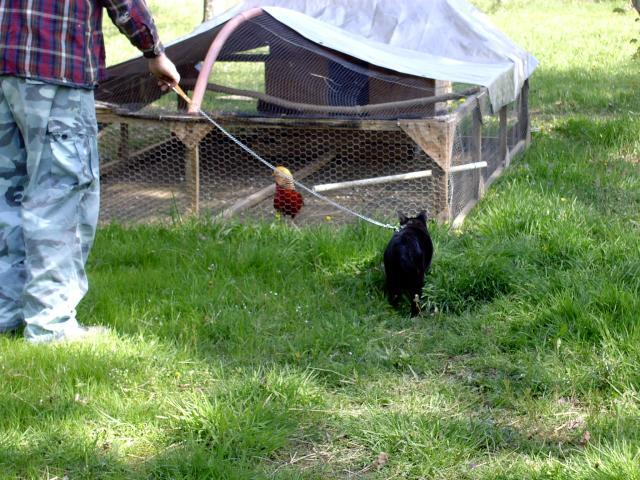 My First Coop!
The outer skin that you see is a fiberglass material called chemlite. This was recycled from an old semi trailer roof.
When I first started getting this stuff it was broken into 4'x4' sections to fit in the dumpster. Now I get it in rolls
8' wide and, 50' long. I have built all of my tractors and, my little goat barn from mostly recycled lumber. I used
the chemlite as siding and roofing on all of them. The door you see was made from a couple of oak skids. The black
plastic pipe was recycled from an old well. I used it to run electric fence wire on the sides after a coon attack.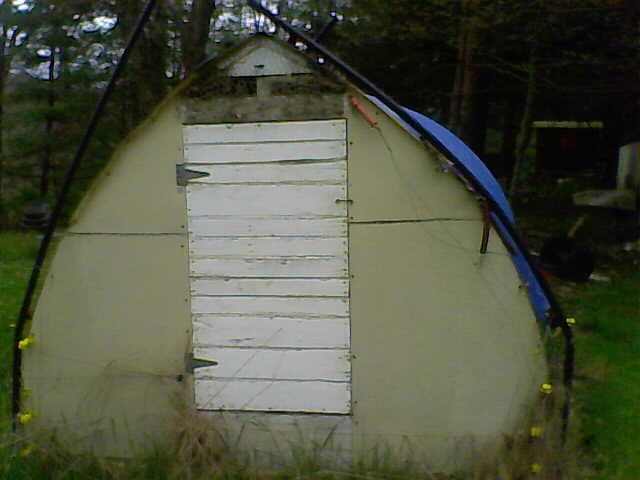 Here is the original green house plans used for this.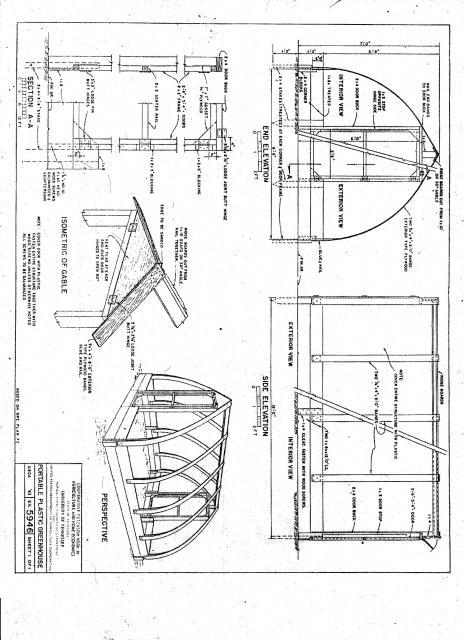 ​