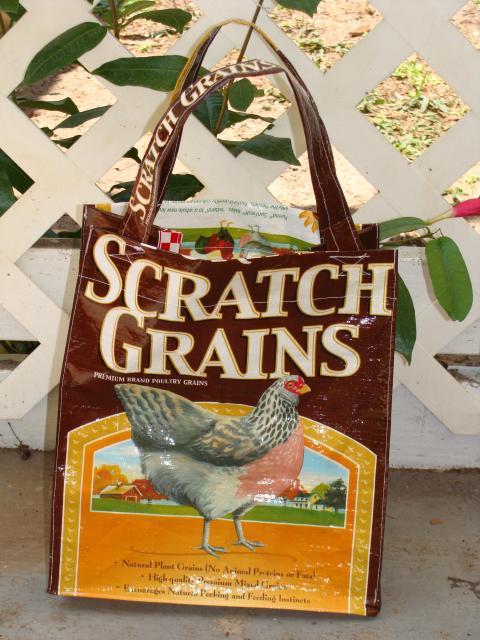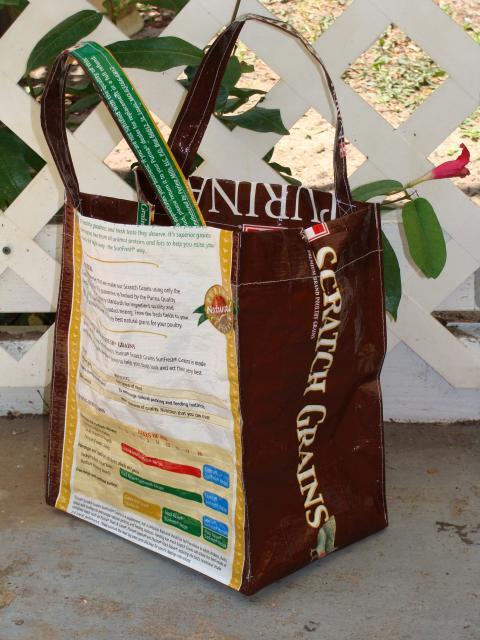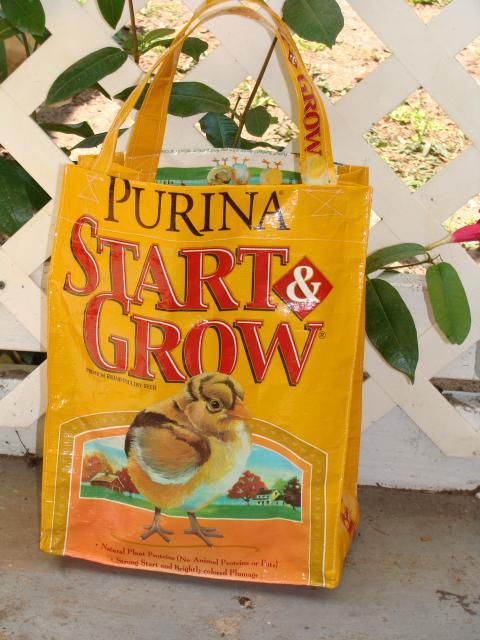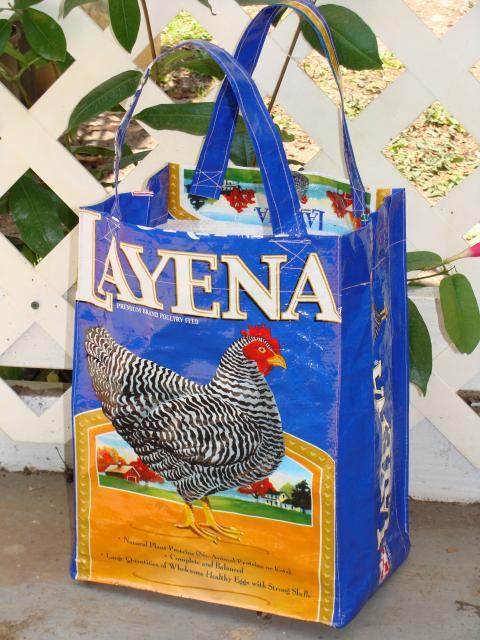 I'm a recycler at heart! Also, I've been sewing since I was a kid, and I never stopped. Therefore, the only sensible thing for me to do with these lovely bags is to make them into totes! I also make them out of other feed - dog food, cat food, anything that is made of the tarp-type material. They last for years, and I get many compliments on them at the grocery store. If you've got lovely feed bags hanging around and you'd like totes out of them, send them to me! Here's what you have to do:

Open both ends of the bag completely, turn inside out.
Wash well with soapy water, rinse, let dry. I use shampoo!
Send to me WITH POSTAGE PAID RETURN ENVELOPE (SASE) and $5.00 EACH bag for my labor.
ONLY SEND THE TARP-TYPE BAGS - PAPER AND PLASTIC WILL NOT HOLD UP. If the wrong
kind of bags are sent to me, I will not sew them or return them.
You'll get it back as soon as I can sew it up.
PM me first, I'll give you my address.