BARTHOLOMEW COUNTY BABES​
Here are a few pictures of our COOP. I realize I went a little overboard, but if we ever decide to not have hens, we will have a nice garden shed. I am not much of a builder nor did I have any plans/blueprints to build this. I just started building. I can say the wife, daughter and weiner dog love having the girls around....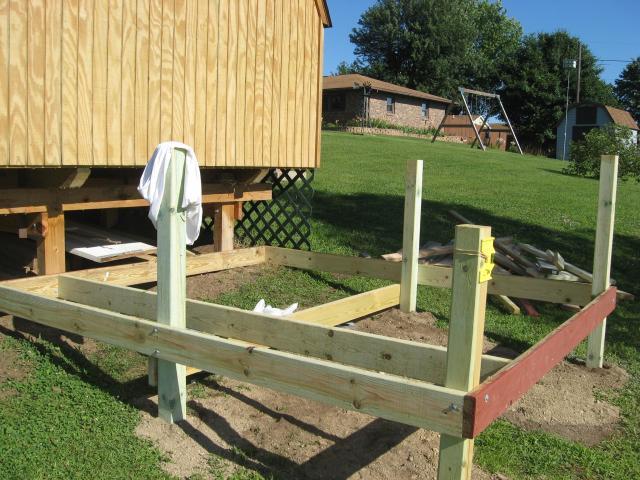 Day 1 of the process. I received a great Porter Cable cordless drill/saw kit for fathers day and decided to put it to use..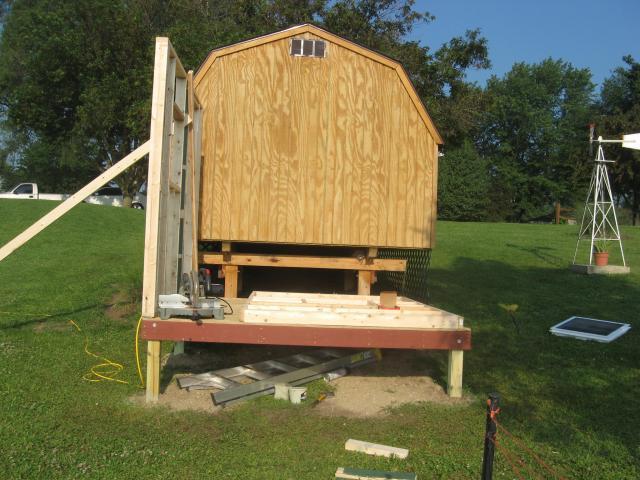 As you can see, there is hardly a flat piece of land at our home. So, everything I build, I have to build a frame underneath. I utilized the East wall of the minibarn to act as my West wall.



A better view of the slope of our land...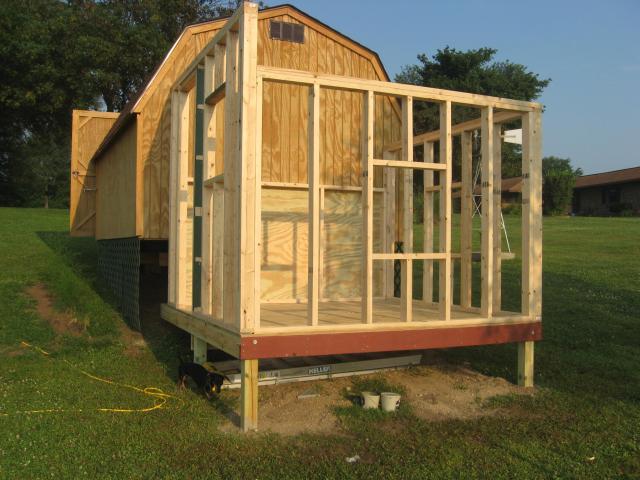 I used 4x4s 3' in the ground, 2x6 foor joists, 3/4 plywood and 2x4 studs....Also, weiner dog found her way into the picture...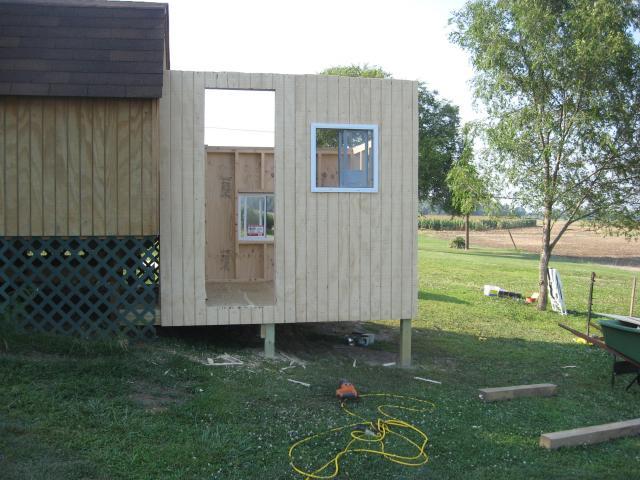 T-111 siding and some low grade windows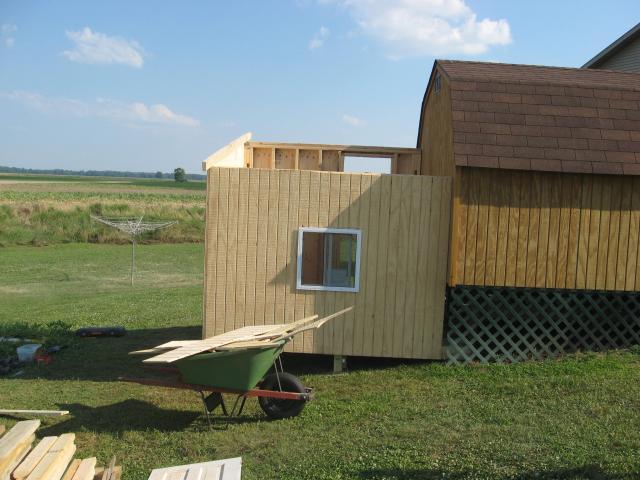 A view from the North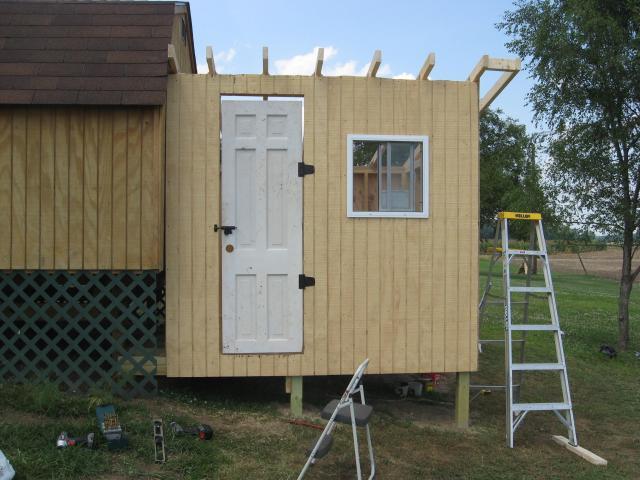 I found the door at the local landfill's reuse area and cut it down to size. It's actually a solid wood door. Also, those are 2x4s for the roof.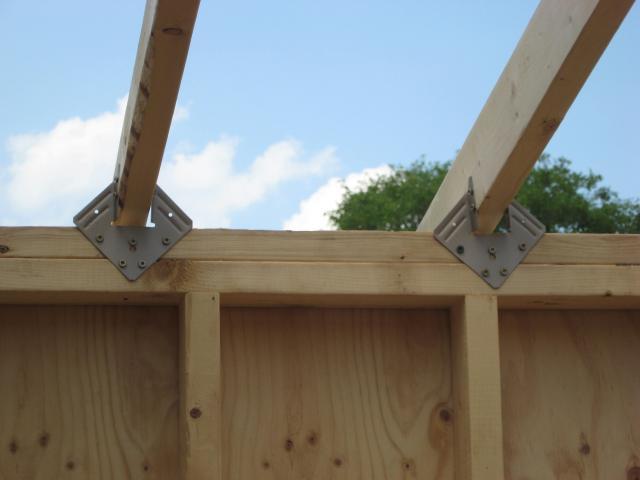 I bought these handy little brackets from Menards. Made life easy..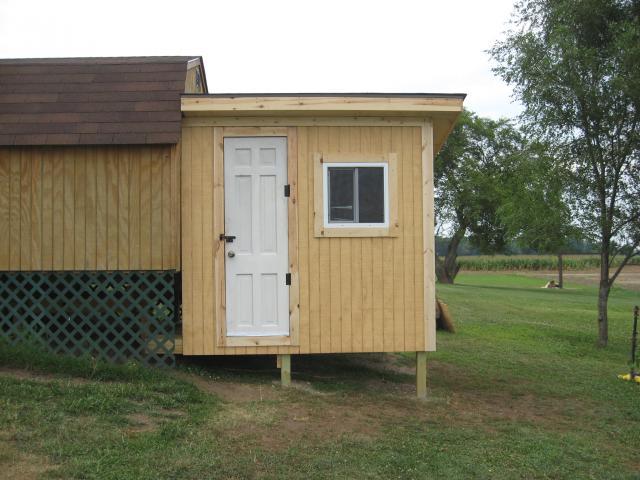 The COOP is finished and ready to be stained. Tried to match the other building and failed. EPIC FAIL....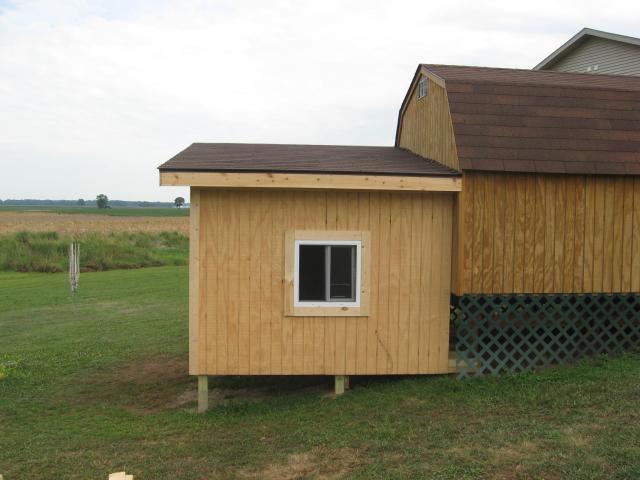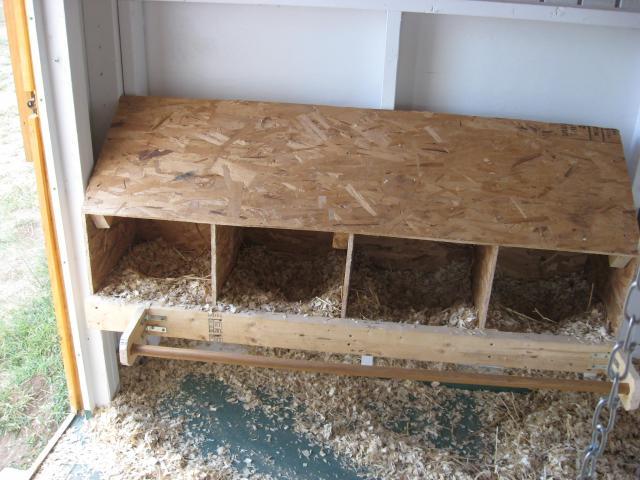 A couple pics from the inside...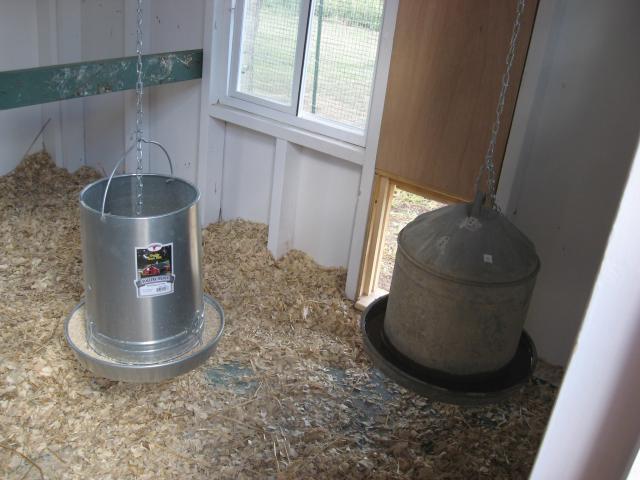 Notice the automatic chicken door. Works awesome..We are waiting for 0 degree temps to see if it still works....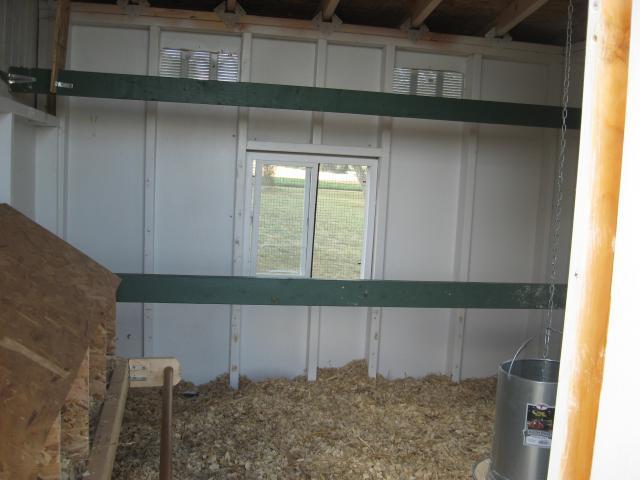 I made two roosts at differ heights so the heavier girls can get off the floor. You can't see it but we have a box fan in the window blowing on the right hand side of the roosts. All the girls end up sleeping right in the wind on hot nights...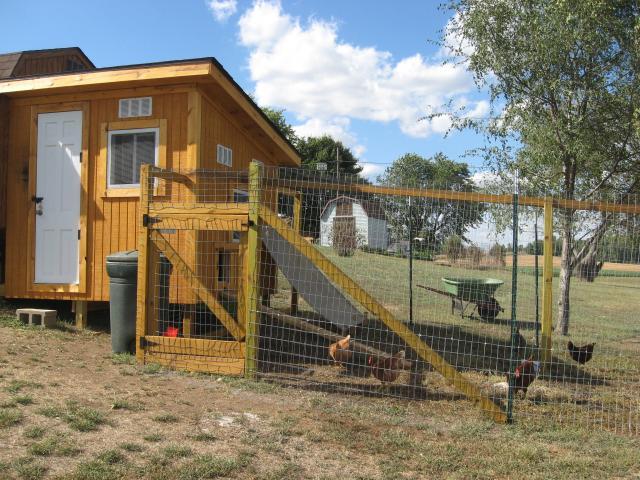 I finally stained the building and all the posts in the run. I also added some venting on the COOP. My run is 14' by 24'. I have about 18" to 24" of an apron around the COOP for the critters. I also put deer netting on top of the run.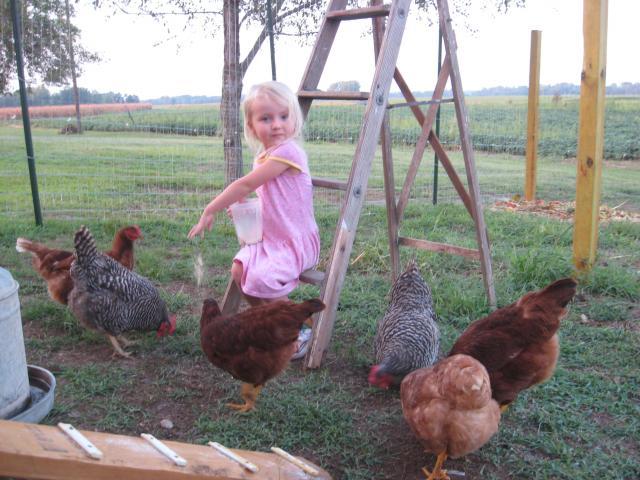 All my girls (except the biggest hen, WIFE). The most important is wearing pink....

​