Our Hen House
est. 2008
Here's the coop Hubby and I built on the fly. No real plans, just some great advice from my Dad (a real carpenter, although too ill to physically help us). We did'nt do too bad for "novice" builders. I think I smashed every finger with the hammer at least once though. Sorry, no "in progress" photos, just the finished product. Here's a few facts about our coop: size: 8' x 8' with an 8' ceiling. The approximate run size: 14' x 21'. I wish we had found the BYC site prior to construction, we could've used it.
The finished coop!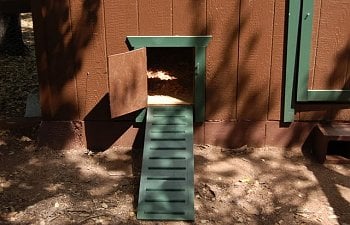 The chickies entrance. (I made the ramp myself, and I am very proud of it.)
Here's the run. We did add avery netting to the top after these photos were taken.
Another view of the run.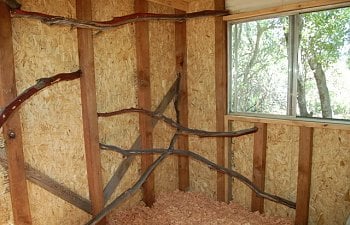 The roosting area.
We used Manzanita branches for the roosts. (We have tons of it on our property.)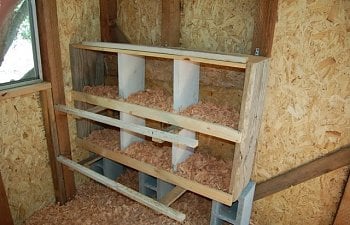 The nesting boxes. Made from scrap lumber.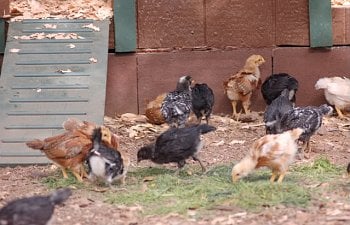 Last, and certainly not least, the babies! Enjoying their new home!

​