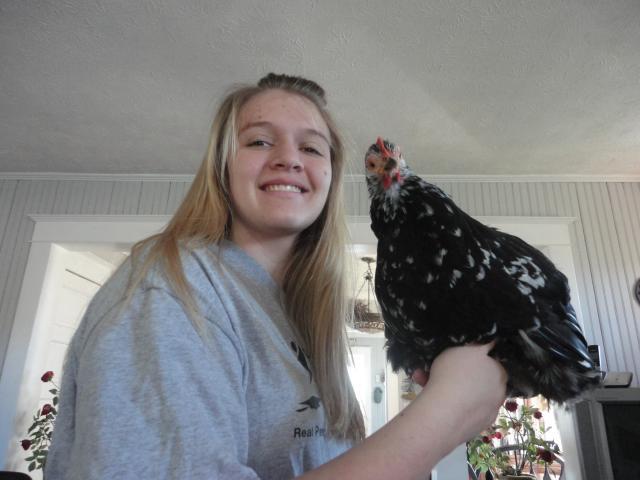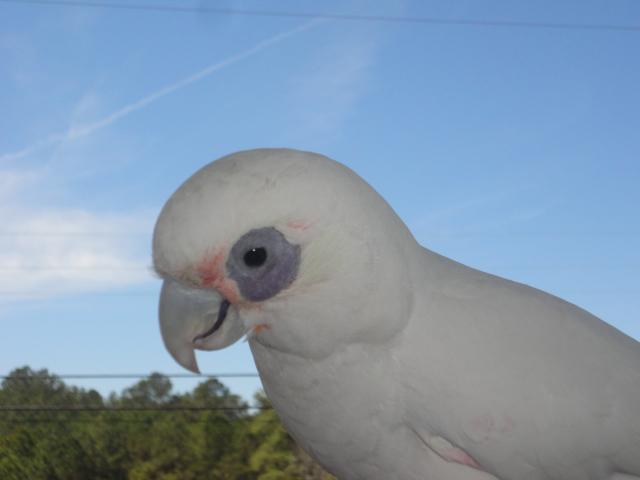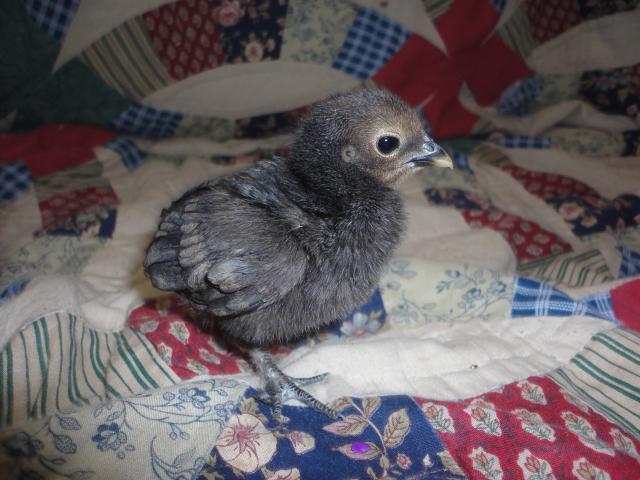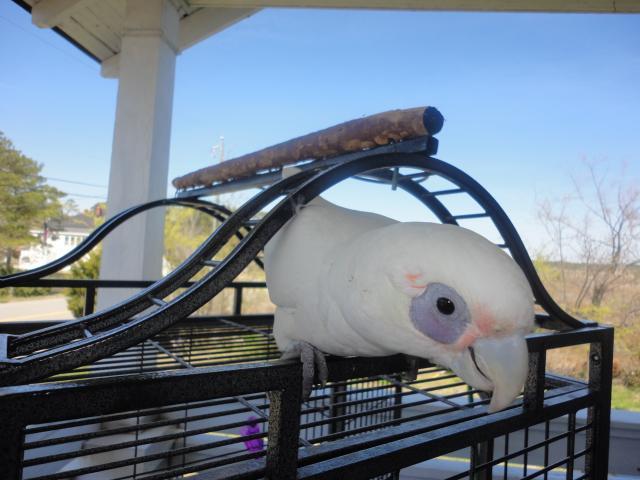 The pic above is of myself and my wonderful ever so tolerent boyfreind Brandon we have been together 3 years and have the same birthday LOL the lovely creature next to that photo is my 8 year old bare eyd too Sunshine I raise and show English Trumpeters and Showroller Pigeons
I have one 8 x12 shed converted into a loft and it has an attached run for the birds . It is a work in progress !!! I started with a 4x3 now thats my breeder loft . I have begun working on roofing the run , it has been alot of back breaking work.
I have begun to build a hatch for the birds and rabbits .

I have 1 Quaker parrot who I have had since he was a few days old (hand fed myself ) He could be velcroed to me and he wouldn't be happy I love him very much he is my baby

"Sammie",
I have 4 Cockatiels, "Pyper ", who was my 1st bird ,5 years ago (hand fed myself ) "Cloey" ,a 20 year old tiel who I rescued and "Elliot" 2 years old and brighton a 2 year old tiel.
1 8 year old bare eyed cockatoo who was a rescue, can't get into those details unfortunetly as much as i would like to... all i can say is now he is fed a amazing diet , fresh , water, he is out all day and very much loved and has been for the past 2 years and will continue to be for the rest of his long happy life . "Sunshine"
I also have a rabbit that i a FLEMISH GIANT her name is "Miracle" and she is 10 years old and "Gracie" a 2 year old dwarf mix rabbit
3/21/11
4 baby cochin chicks !!!!!!!!!!! and Rachel a 1 year old Mottled cochin bantam
the babies have really begaun to develop their personalities they are very sweet , every time i walk by the brooder they come up to the edge and begin to peep!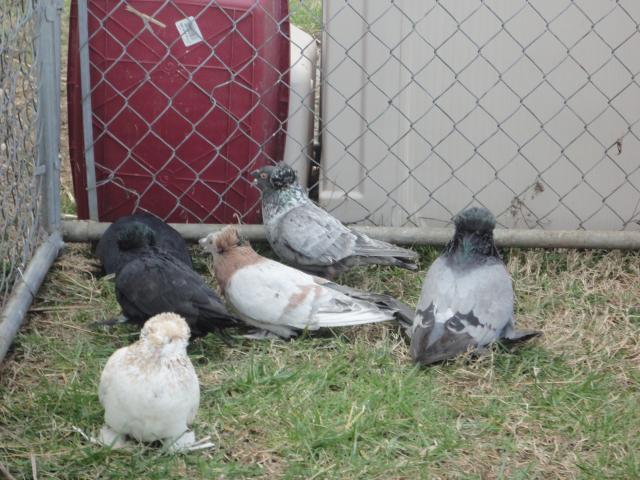 "Annie" my Blue check Bald head Show rollers
first batch of 2 eggs along with 2 trumpeter eggs

I did't have time to set up nest bowls

and when i got my nest bowls
she had already laid eggs and is bound and determined

i will update I Just wish she would keep a clean Nest LOL very poopy
this Hen has taken over my breeder loft !!!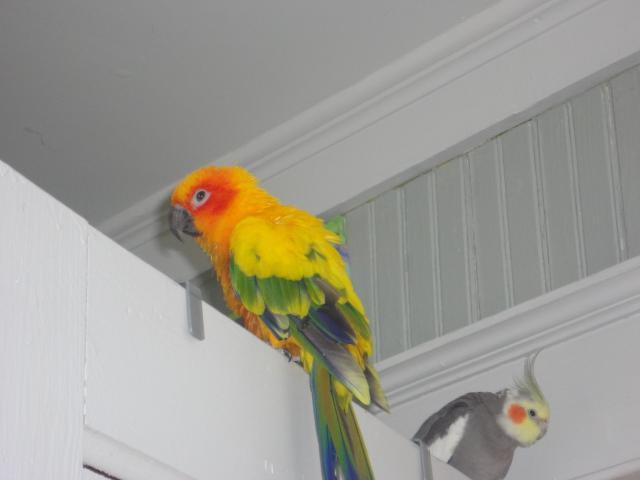 "Gypsy" the 10 year old Sunconure and 'Pyper" her Boyfriend LOl she is in love with him !!! he just likes to eat her food !!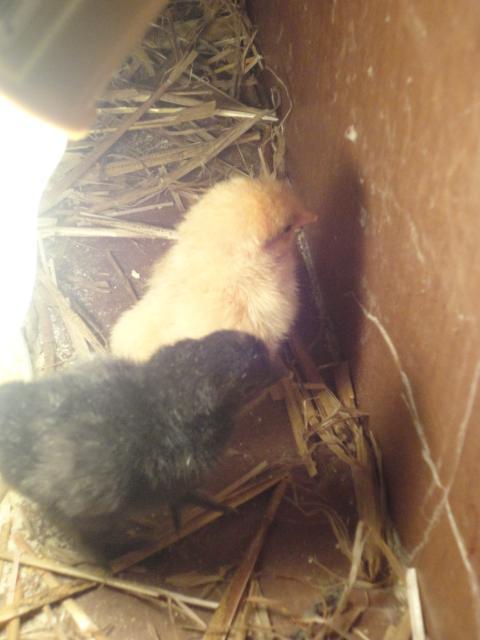 BABY COCHINS there are 4 babies currently will post more pictures soon :O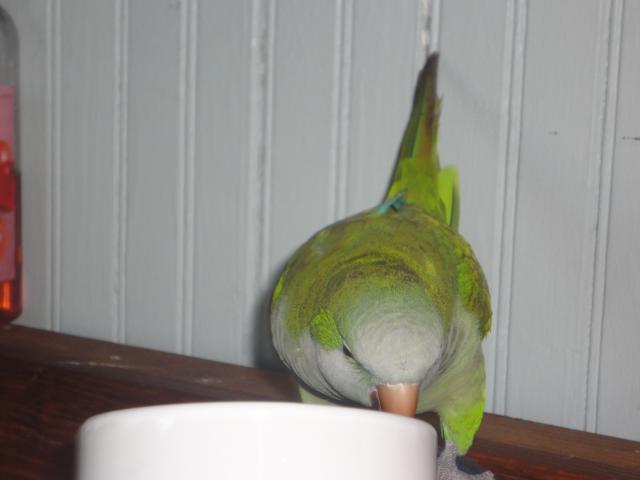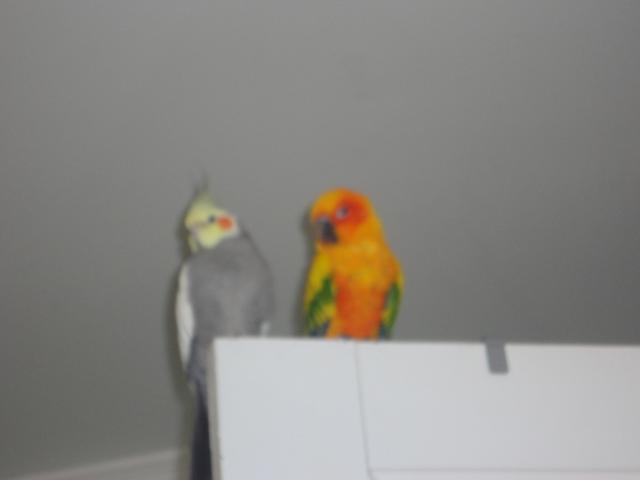 "Sammie" the quaker , Gypsy AND PYPER , LOVE THE COLOR ON THIS HEN SHE IS GORGOUS !PICKED HER UP AT A SHOW LAST YEAR
!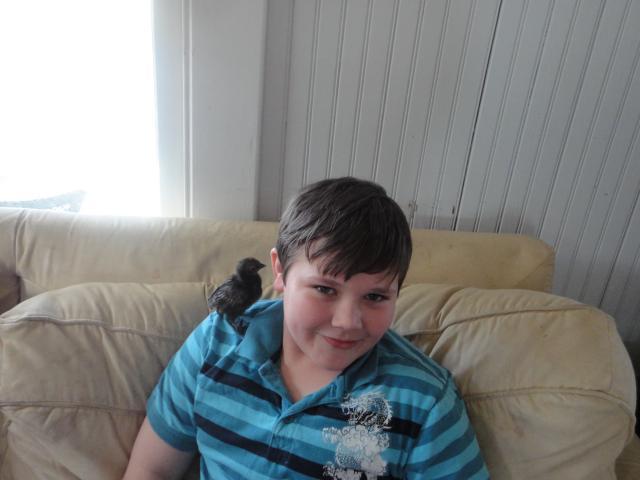 My little brother and a chick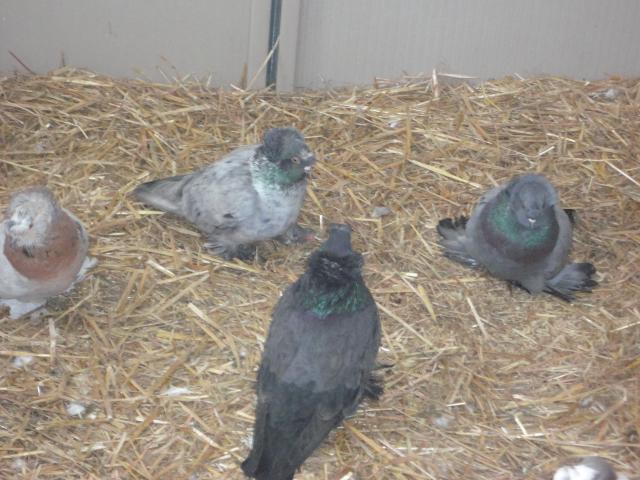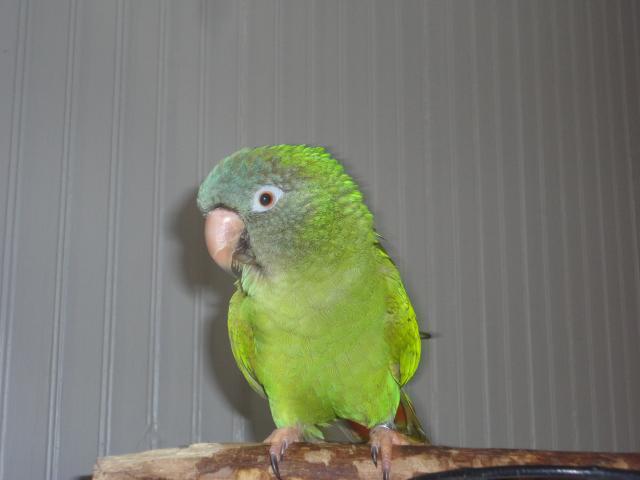 Petey my 17 year old Blue crowned Conure