*** Please do not take any of my pictures and use them to sell your birds, keets or hatching eggs. Thanks ***
Please Note:
Sorry, I don't ship Eggs, Keets or Adult Guineas out of CA
(My flocks are not NPIP Certified)
​
~*~ Peeps' Guinea Page ~*~
(A little history on my Guinea Journey...)
I've owned/raised/maintained/replenished a flock of full-time free ranging Guineas for years
(For tick, spider and rattle snake control)
These are my very first 7 Gangly Guineas...
(I had no idea what I was getting myself into with these ugly, noisy, stinky things, lolol!)
And this is one of many hatches that I stole from one of the Hens, lol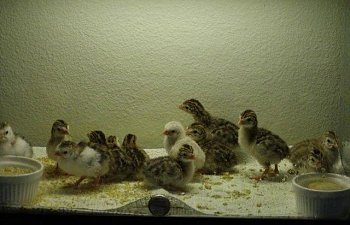 Maturing keets from one hatch that I ended up integrating into the flock...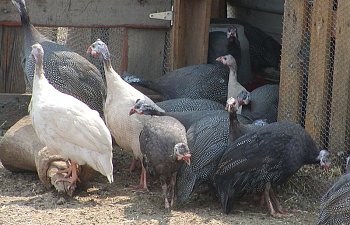 And after a few years of stealing keets from cranky vicious Tasmanian Guinea She-Devils,
I ended up being bitten HARD by the incubating bug during the Spring of 2010...
I was collecting/incubating eggs from 11 Hens... and I ended up hatching over 300 keets!
And now... I'm addicted to hatching, BAD, Ugh!
All I hear Feb thru Sept/Oct is Peep Peep Peep!!!
~~~~~~~
A Few 2010 Hatch Pics...
Some dingdong forgot to back up the files on her laptop, and the hard drive crashed, poofing all the 2010 hatch frenzy pics
So
I only have a few pics from back then that I managed to locate...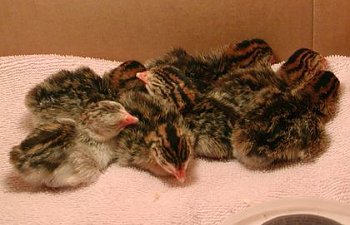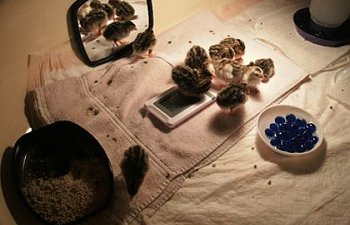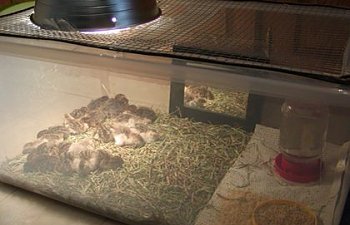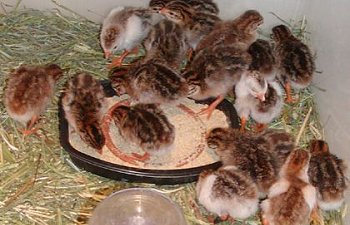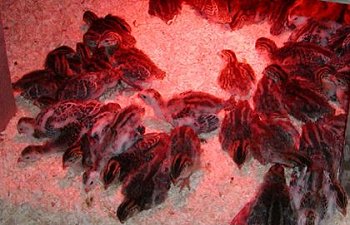 Most of keets were Pearl Greys and Royal Purples, but I did hatch a couple Lavenders, a few Chocolates and some Browns too.
I kept the Lavenders, Chocolates and Browns but I decided I wasn't hatching enough color variety
and ended up buying a couple small batches of assorted Colors and Pieds later that Spring...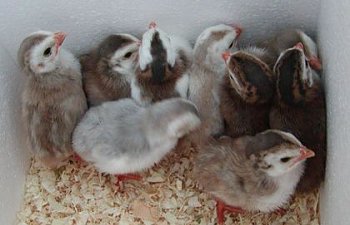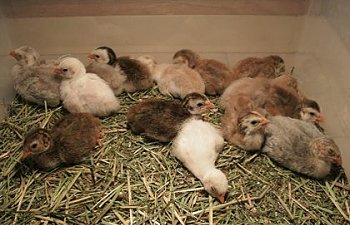 ​
And by early 2011 I had increased to 3 breeding flocks (42 adults total - 25 Hens, 17 males)...
Started collecting eggs from some of my Hens early, the first week in January!
My first hatch for 2011 was a little tiny one of just 3 precious keets on 2/13/11,
From then 'til mid September it was a non-stop hatching and overstuffed brooders !!!
(I'm serious, I had a hatch going on every 4-5 days, one batch of eggs at a time, 4 incubators and a hatcher running non-stop, lol).
​
Here are some pics from my 2011 Hatches...
This is my first year with a new breeding flock and hatching so many adorable colored keets... with so many eggs piling up each day I just could not stop incubating !!!
My 2011 Keet Hatch Count ended up at *782* on 9/24/11 !!! (Not kidding, lol.)


of incubating and hatching, whew !!! 8 months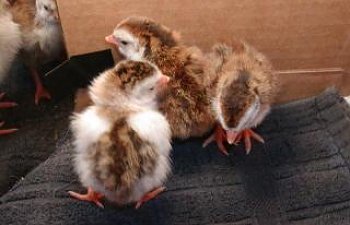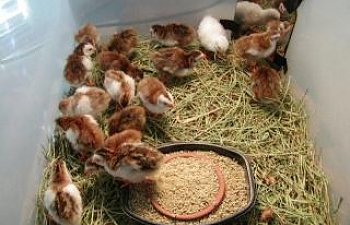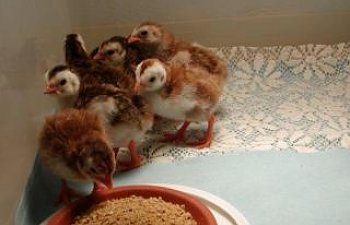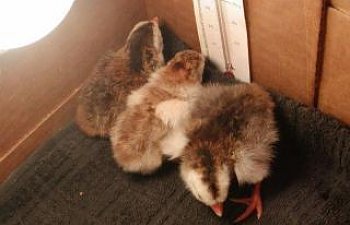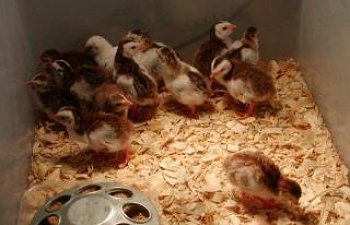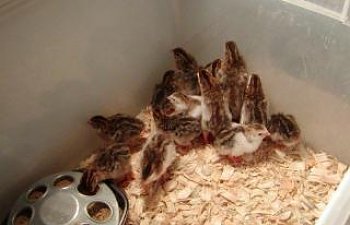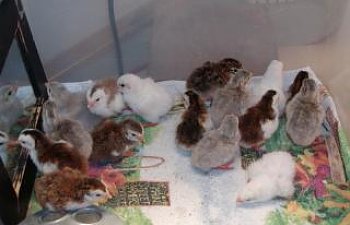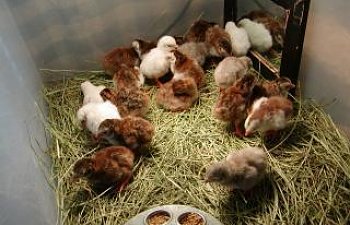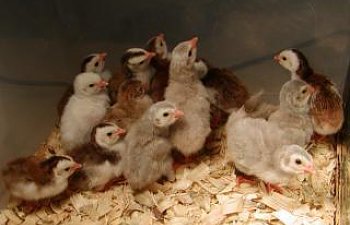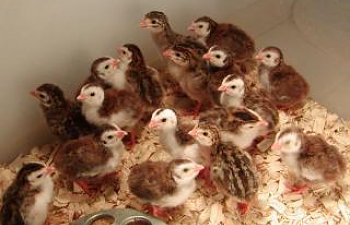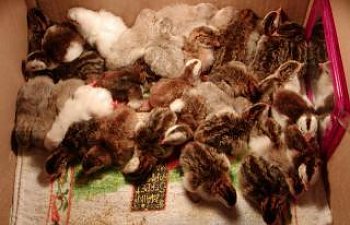 Ok that rapidly approached overkill with the hatch pics... but you get the general idea of what I've hatched and how many, LOL
If you were hatching all this cuteness, could you stop at 300, 400 or even 500 keets? Me either, so I kept going, lol.
A few extra special hatch pics...
Here's my first little precious Coral Blue Keet that I hatched this year !!! Awwww, I was SO excited!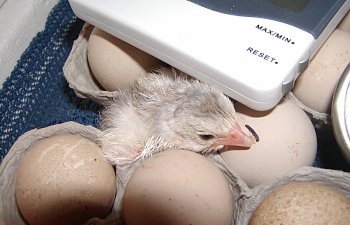 And here's a couple Buff Keets, freshly hatched and still wet.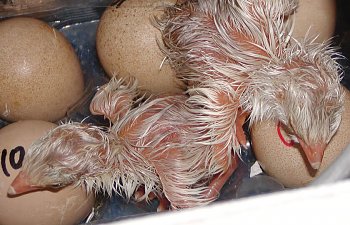 A lil trio of my FAVORITE colors all from one hatch.
Coral Blue in the middle, Opaline on the left, Buff on the right. They hated me for making them settle down for this pic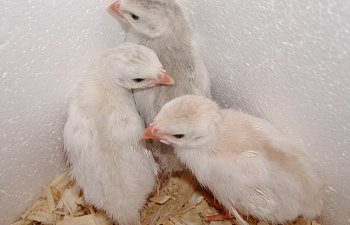 Here's some pics of some of the Guineas in my Breeding Flocks:
I've hatched keets in 18 different colors, and LOTS of assorted colored Pieds from their eggs.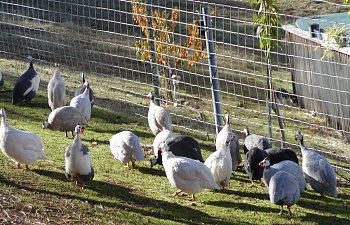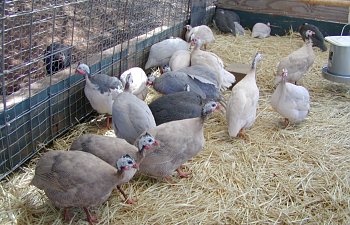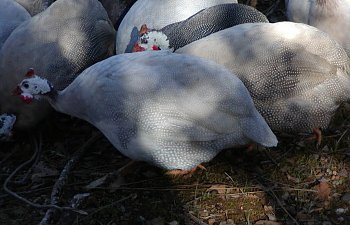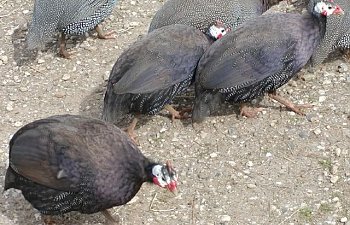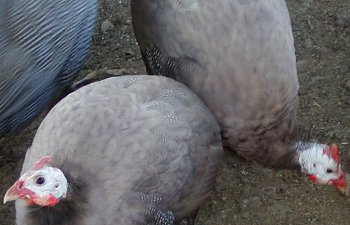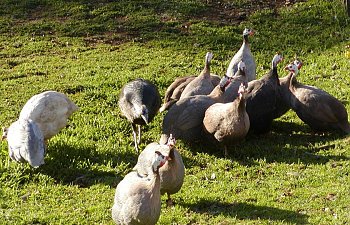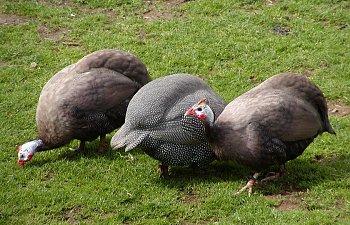 New additions/keepers for 2012 breeding season:
This pretty Chocolate Hen below is from a 2011 hatch, I have 3 more just like her that I'm also keeping.
She's my favorite tho... she gets up on the built-in brooder in her coop, comes right up close to my face and we have girl talks, lol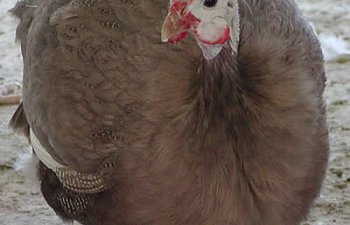 A very handsome Buff male... (He's a bully, but one of my Favs, can ya tell?)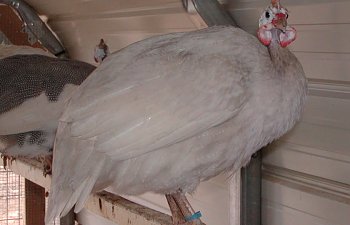 A nice looking Pied Cinnamon male... (MrBuff's sidekick/shadow.)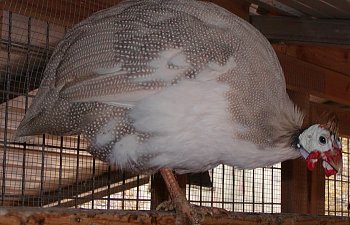 Another of my FAVORITES... my very first Pied Coral Blue Hen!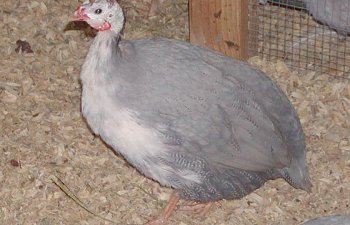 And 2 more of my favs... a couple Pied Powder Blue males... NO PEARLING AT ALL!
Non-pearled birds are completely new to my flock... I was shocked to hatch out 2 of these guys!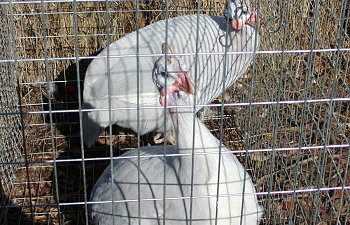 A couple handsome Pied Pearl Grey males (I kept 14 like this, but sold them at the end of April... I miss them already, sigh)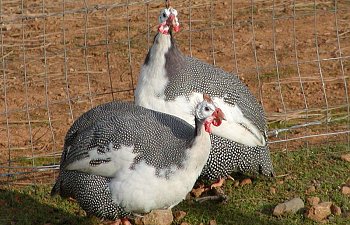 I need to add more pics here, since all my pretty keepers are now adults and have feathered out nicely!
I reluctantly only kept 47 new birds from my 2011 hatches (and replaced 4 worthless 2010 male bullies),
Which brought my Adult Guinea count up to 85 birds for 2012, and I'll be collecting eggs from 45 Hens!!!
PMs are always Welcome!
*** Please do not take any of my pictures and use them to sell your birds, keets or hatching eggs. Thanks ***
~*~ Click here to see what's new for 2012 ~*~
​