We are proud parents of two wonderful children ages 10 and 6 an Australian Shepherd 4 Years old named Koda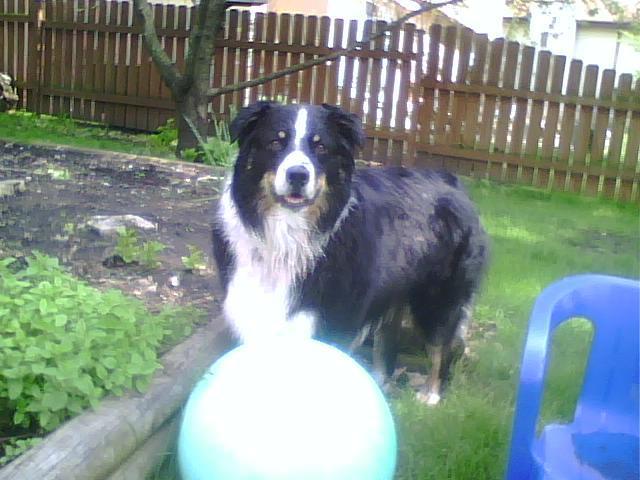 and
4 ducklings - Raven (Cayuga), Sunshine (pekin), Reeses, (Rouen), and Bacon (Muscovy)
they are about 5 weeks in this picture. This is their big pool! They loved it.
This is a pic of them with a new water bowl that my mom bought them we were trying it out.
My DH has been building our duck coop pics will be posted soon on that. They are running out of room in their current home and can't wait to go into their new home!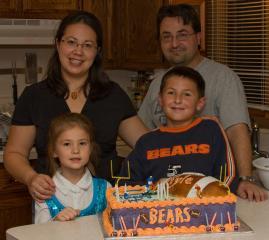 Yes my hubby and son are Bears fans!
June 09, our ducklings are now mature ducks and the once thought of Cayuga is starting to look more like a mixed Rouen/Cayuga??? They are BIG!! We just love watching them eat our weeds!