Coop With A View
Built by Ken Sweet of Montana

We live off the grid in the mountains of Montana and this is our coop. Our coop is 14 x 32 with a 112 square foot ante-room for food and supply storage. The main area of the coop haas 36 nesting boxes, three 16' roosting bars and can be divided in half during breeding and chick season.
Our chicken pen is 2 acres of 6 foot chainlink, and we have approximately 50 chickens, 10 ducks, a dozen +/- guineas and 3 turkeys. They live with 2 guardian dogs and 2 "coop" kitties, and 7 more guardian dogs patrol the outer pastures around them.


In the beginning-we had a dozer clear a pad. Steep terrain makes for treacherous building conditions in the spring when it is wet.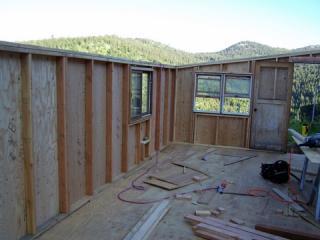 The walls go up. All cupboards, windows and doors are used from our local recycled building materials place.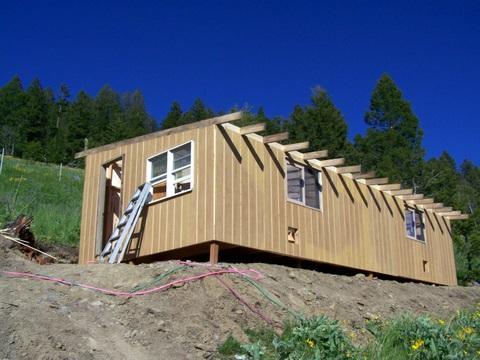 Windows are in, siding up, time for the roof framing. Check out the beautiful Montana sky!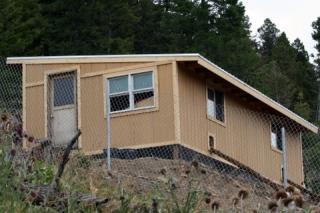 Roof is now on. View from the west-the door leads into an anteroom that has cupboards and a countertop. We store our food & supplies here. This anteroom will also serve as a thermal barrier against the hot afternoon sun.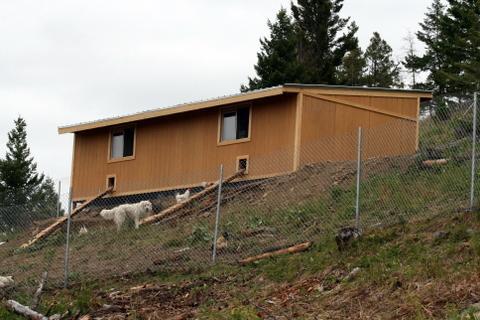 View from below. Notice one of our Great Pyrenees guardians-2 of them live with the poultry full time.
​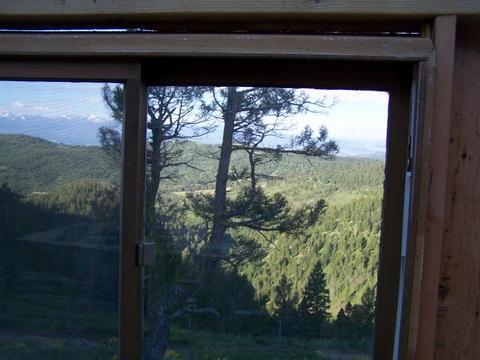 Our chickens have a pretty nice view

​
​
Notice the home made log ramps. Ken found a prefect sized log, ripped it with a chainsaw, then attached leftover pieces of trim for traction
​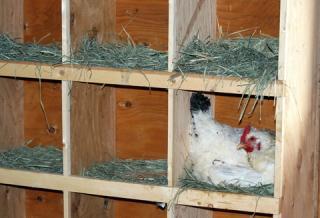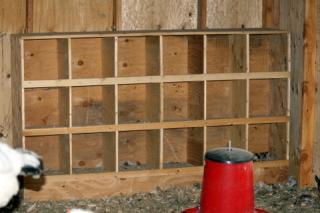 Nice big nesting boxes-36 of them in 2 sections
​

Our coop comes with it's own mouse patrol! Mr. Silly lives with chickens, eats mice and provides entertainment. Junior mouser Boots learns the ropes from SR mouser Silly.
​
​