I'm a girl from Arkansas, transplanted by my USAF husband to Japan for four years, and then here, to Maine, where we are allowed to have chickens!
So, I found 10 old privacy fence pannels for $25 on Craig's List (to which I am addicted) and we cobbled together this little coop for our five Craig's List hens:
Here are our chickens (Marjorie, Sadie, Gladys, Tilly, and Nadine). They're a mixed flock, and very amusing.
We also have three dogs and a cat, rescued and brought back to the states from Japan.
Sylive:
Mirabel:
Olive: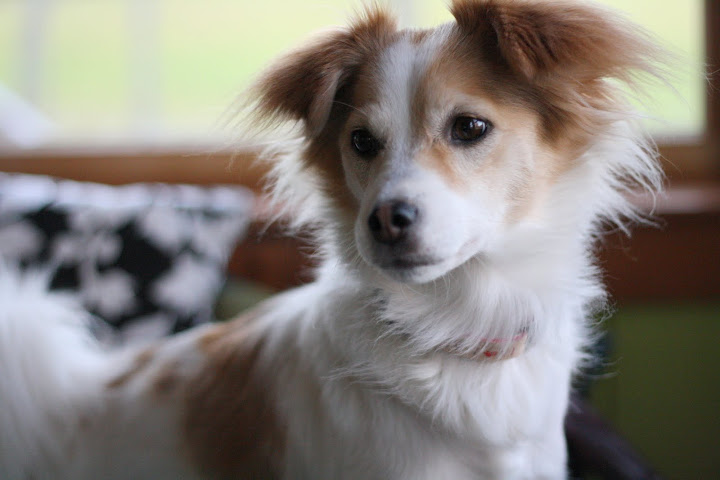 Wally:
I am a professional watercolor artist who has a lot of creative hobbies. I love to quilt, make soap, cook, take photgraphs, rescue animals, and write.
This is my family (mom, sister, and grandmother), with Lenny, the chocolate moose. I'm the red-head on the right, with my husband next to me.