Inspired by john seymour, jack hargre

aves, Ralph walderson and HFW (o Em

in that order); a couple of years

or se staro ago w

ted to grow our o

wn food; atoes, saladtom

leaf, corgettes, beans, e

tc. Next we started to gro

w fruit; apples,

plums, berries. Then we sta

rted to makes j

ams an

d chutneys. Next we took on 4 lovely POL hens, cho

sen for e

gg colour. A new hampshire

red, a f

rench maran
, a cream legb

ar and a 'mixo we have light bred' hen. Sown, dark brown, blue and green eggs.
ught Recently the mixed hen went broody- so I bo fertile silkie eggs and she hatched off 6. Our 'mai

n' coop cos

t a lot more than I had hoped (around £3

00 to build). So when our mixated hen h

ched off 6 chicks I was determined to build a coop for nothing. T

he coop belo

w (on the

left) cos

t less than £3 to build. Materials w

ere begged borrowed and taken

from waste skips or from relatives sheds. The chicks seem to like it just fine!!

Future proje

cts inclu

d

e

w bre

ing our own beer, breadmaking and designing (and manufacturing) the perfect hoe. - We live in the UK

in Notts, h

ave 2 kids and bo

th work at

full time jobs.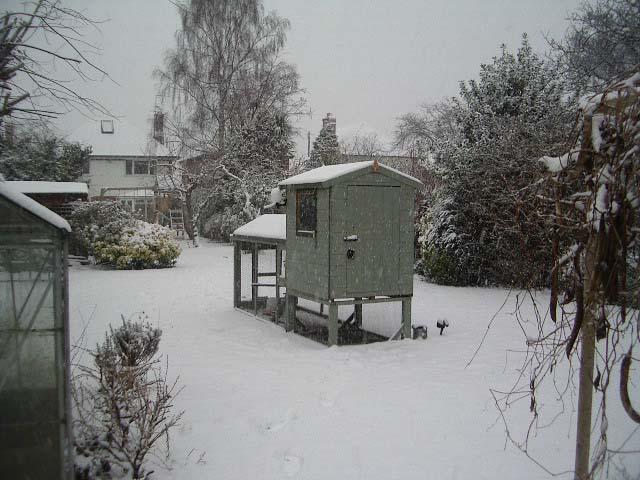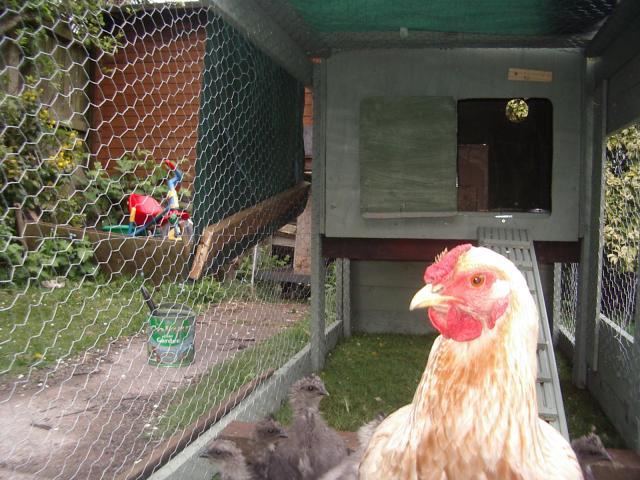 hhhhhh