When I was small we had chickens. Now that I'm all grown up (Or so they say) I finally have my own.
Everyone thought I was crazy but They all want eggs! Who's crazy now? For my first girls I went with Redstar Hens They said that they would be friendly and easy to handle
and so far they were accurate. I did not want to get Intimidated with crazy bloodthirsty beat your butt chickens for my first girls. I just want to get the eggs and clean the coop
with little or no Drama. Thank you to everyone on BYC For giving me the confidence to do this. And for being there to answer all the questions.
Scott.
_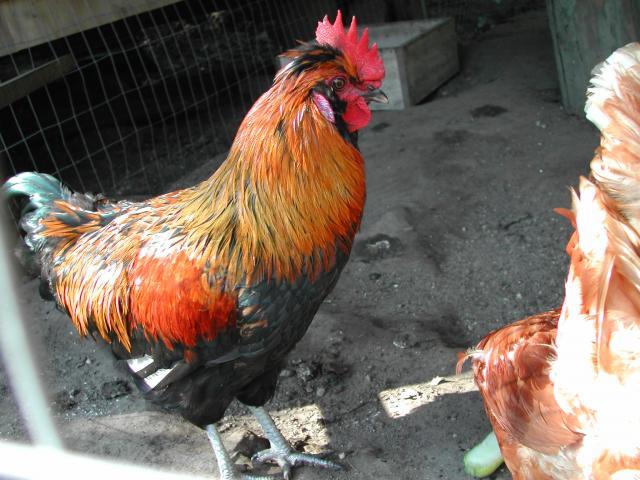 This is Jake my new Roo The girls really love him.
He adjusted real quick to his new home.The people that gave him to me told me he was 5 months old.
He is awsome looking I really like him. I love the sound of a rooster in the morning. He has a nice clear sound to his voice.I am happy to give him a home.