WELCOME TO MY BACKYARD
RIVERAS COUNTRY IN TOWN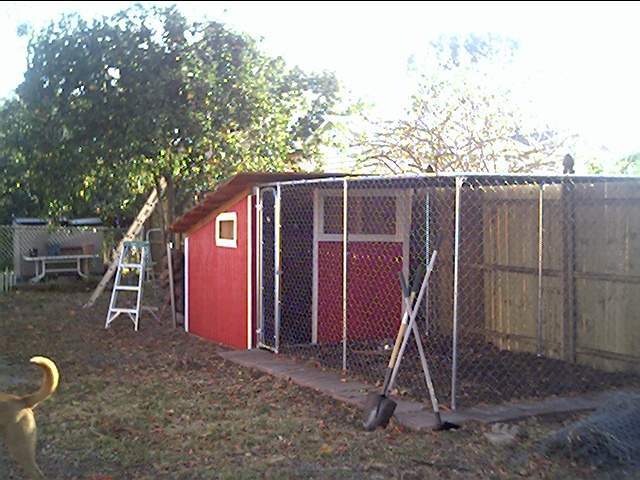 HERE IS MY NEW COOP/RUN I BUILT
In this setup I house 2 barred rocks and 2 buff orphingtons
(I HAVE SINCE GAVE 2 AWAY)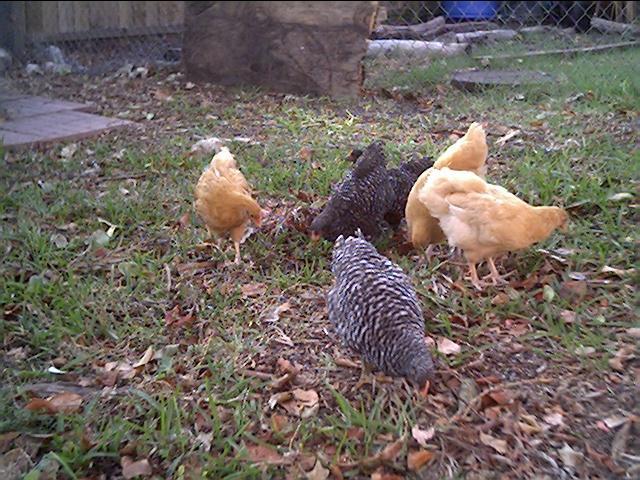 My ladies their first day out free ranging in the backyard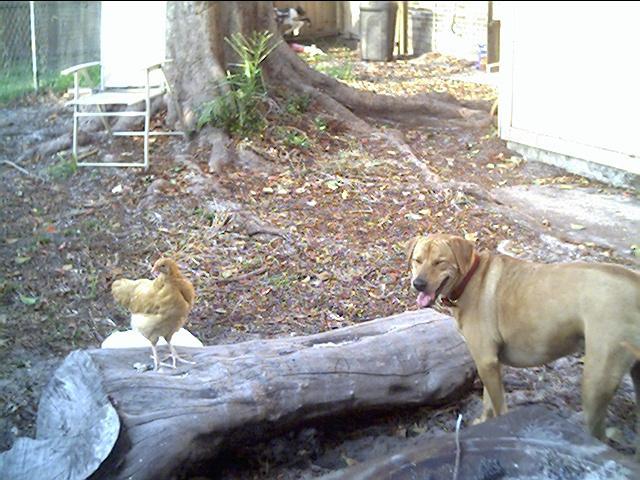 My dog daisy laughing at the buffs joke!!
The wood pile offers lots of snacks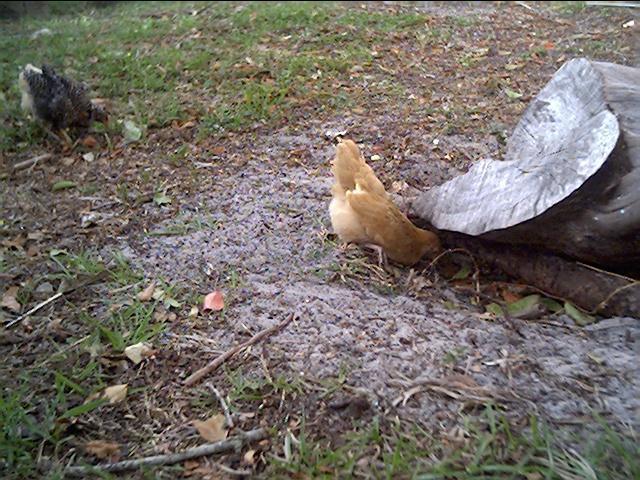 Anyone home!!!
Saying their prayers before bed "God bless"

Now 5 months old this is Flo.
Is really floyd had to get rid of roo.
​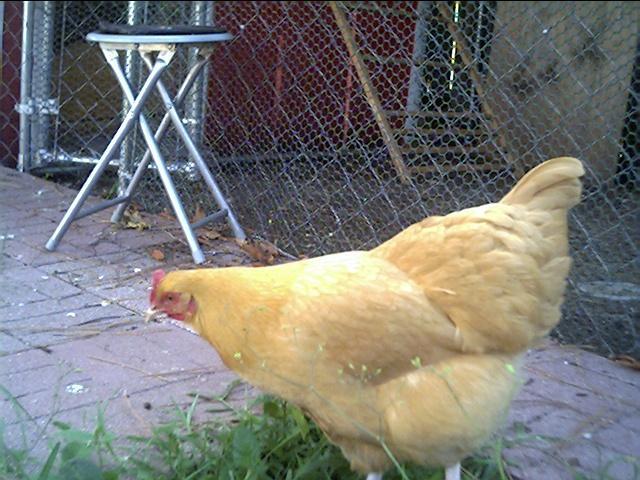 And this is Emma
​

And Rose and butt end of Diane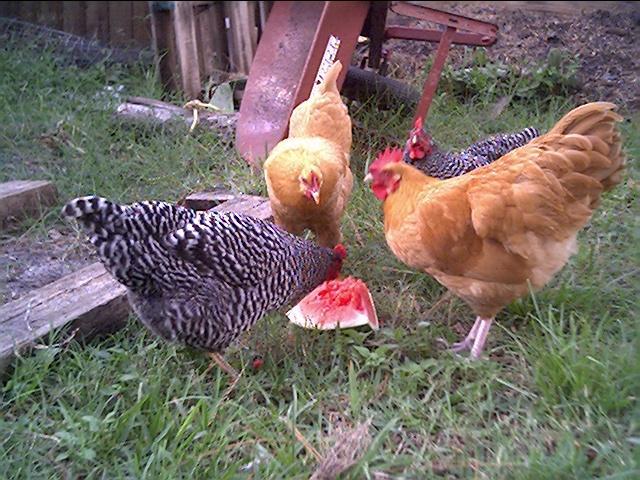 The girls love cold watermelon in the hot florida sunshine!
I now divided my backyard with a fence so after work the girls get out of
the regular pen and have more room to roam.
This is Ruby our new hen since we got rid of the rooster
she is a sex-link very nice girl.
All the girls of the family (except Ruby)​