My name is Heather and I live in the beautiful Wisconsin River Valley. I am married and have two wonderful boys, ages 8 & 11. We also have two dogs, a cat, a guinea pig and 16 baby chicks.
We started our chicken experience earlier this year when a friend gave us 4 laying hens he could no longer keep within the village limits. Another friend also offered us a chicken tractor he no longer used. We were well on our way to delicious eggs! Sadly, we lost two hens during the extreme heat this summer and a couple weeks later, a predator ripped into our chicken tractor and killed the remaining two hens. After careful consideration, we decided to purchase some chicks and begin again. Just over two weeks ago, our lovely ladies arrived and it has been nonstop fun since. The chicks are currently residing in our home, in a sunroom where it is warm and safe. My husband has started building our coop on a concrete pad already in existence in our yard.
Our flock includes 2 Barred Plymouth Rocks-Peppy and Poppy, 2 Black Australorps-Sunflower and Zuri, 2 Light Brahmas-Stella and Rita, 2 Silver Laced Wyandottes-Mel and Nutmeg, 2 Golden Laced Wyandottes-Cora and Winnie, 2 White Leghorns-Margaret and Marigold, 2 Buff Orpington-Lulu and Vivian, and 2 Easter Eggers-Zelda and Buttercup. We don't know for sure that we have all pullets, there could be some roos in there. I guess we'll know when they crow!
Day 1- July 22, 2011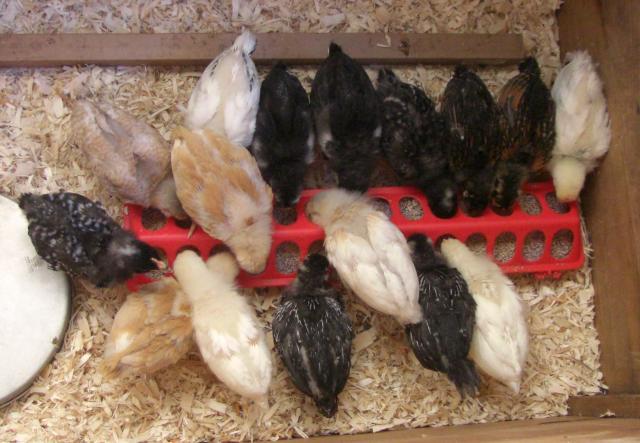 August 7, 2011
In memory of our four lovely ladies- Jailbreak, Roxy, Lucy & Daisy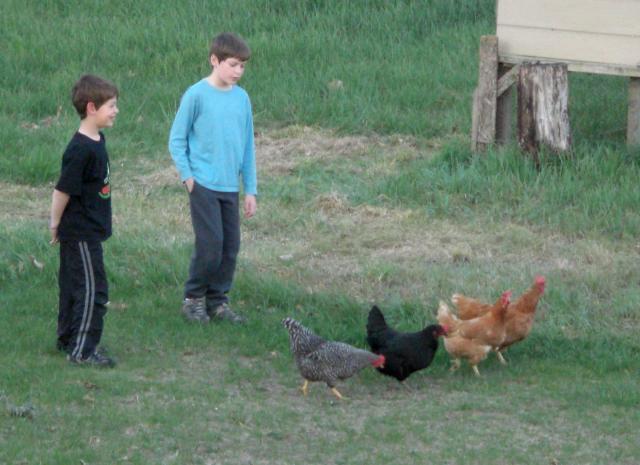 ​