ok So here is our coop for the 27 hens and 3 roosters we have. My husband and I both work so we went with a ready built shed that was dropped at the side we wanted. THe She is 12x16 of wich the chicken have about 10 by 12 and the run is 10 x10 . The green shed you see in the picture is the one for my husbands horse stuff. You know feed, saddles , brushes and the occational powertool. Basically that shed is his. The bottom of the run was done with pieces from a old metal shed my neighbor wanted to throw out. The pieces are burried about a foot in the ground and the run is made out of an old paintcage from a local paintstore. All we had to do is cover the exsisting fence with chicken wire and reinforce some boards. They told us you haul you can have so we hauled and now the chickens have. One of the windows on the coop is covered with pieces from an old guineapig cage the other has chickenwire on it.
The door is open during the day for extra ventilation
the nesting boxes made out of five gallon paint buckets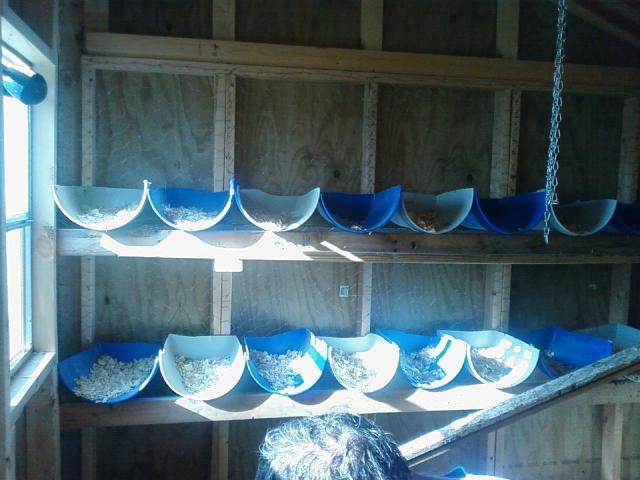 water haningin the middle is five gallons and hangs from a dog chain we got at lowes by the foot for .89cents a foot. There is a hanging waterer in the run aswell as a small bowl for feet dipping.. Pop door is the dark spot you see under the nesting boxes we had to lock them outside so we could enlarge the inside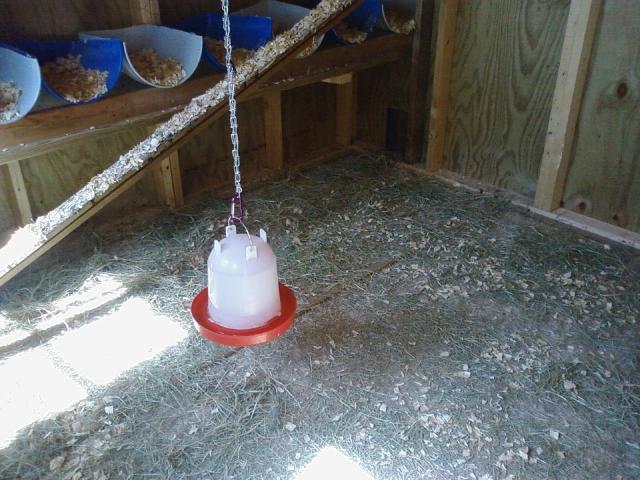 feeder is made of 4" PVC pipe and it still needs a little tweaking.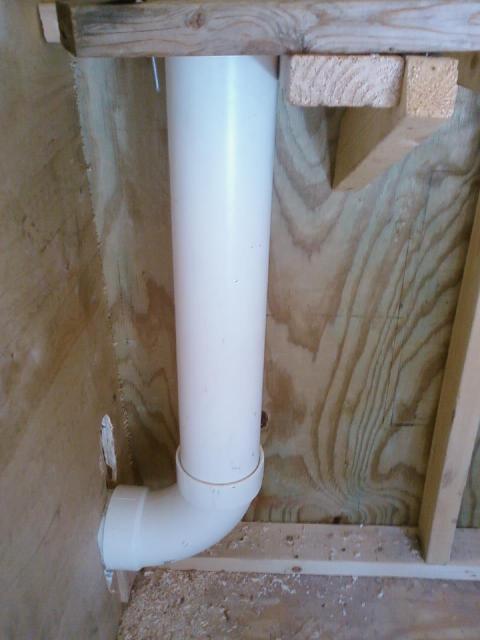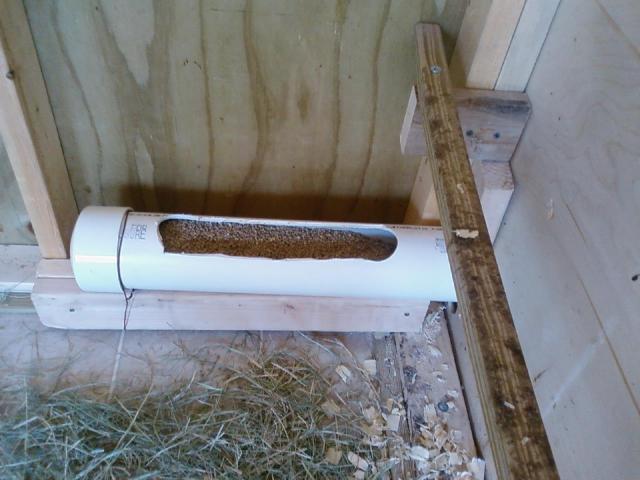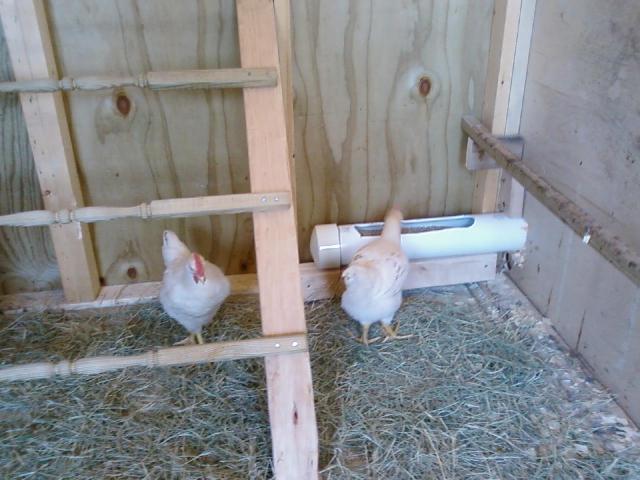 roost we built out of fence posts and a 2x2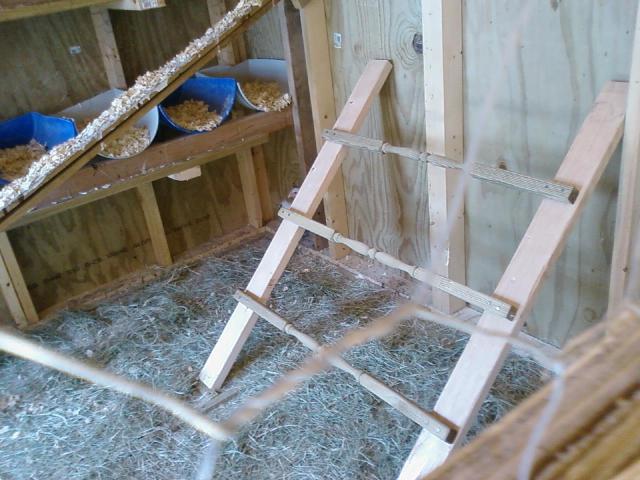 my youngest Travis showing of the roost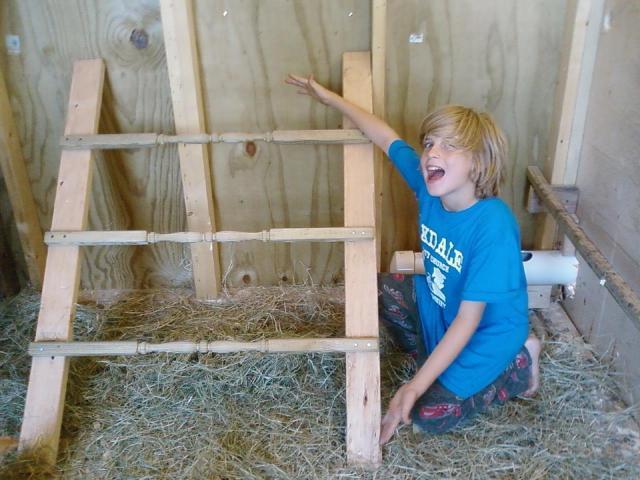 the guys in the run chillin"