Here we go again. The day we took our Roo (Slick) to the feed store we picked up 6 chicks. 2 BO, 2 RIR, & 2 BLK Sex Links.. Unfortunately one of the BSL's didn't make it.. It just wouldn't eat & the other chicks were pecking at it. I did all I could but she died in the night.
My oldest daughter has named the two BO's Silver & Silver Miss.. The Black Sex Link is named Blackie.. The two RIR's Frick & Frack..lol
Our Brood from the chicks my daughters class hatched are a year old now.. The feathers on their backs are growing back.. Our rooster was to much for just 4 hens.. He needed more ladies.. I hope he found a good home.. I miss him but he didn't play nice with anyone & it was unrealistic to think my kids had to have a stick all the time..
N E how we are excited to have new chicks.. I told my husband this chicken thing is addicting..
​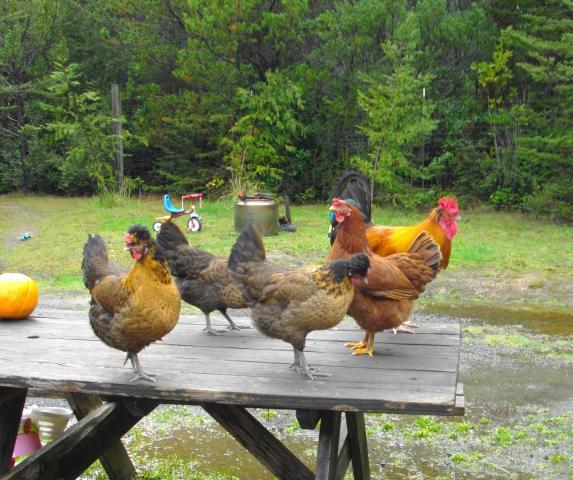 Slick with his ladies..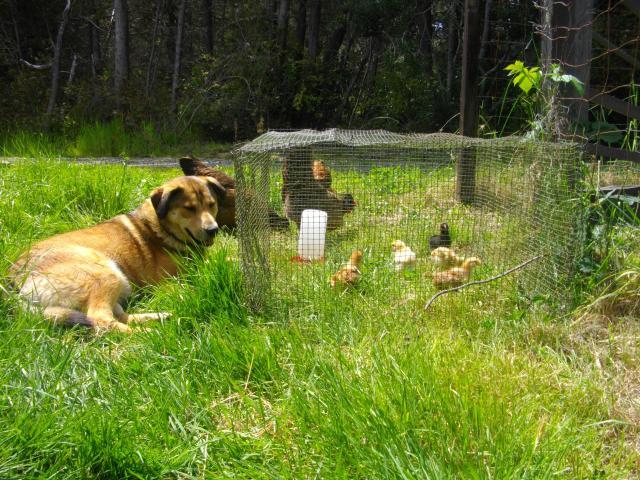 Our new girls being introduced to our ladies..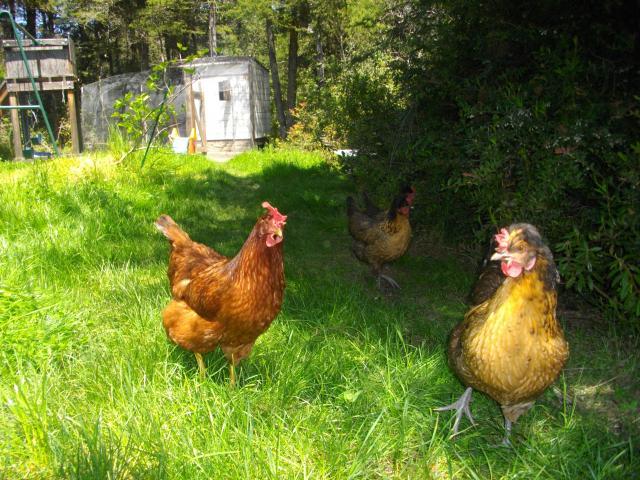 Here are 3 of our ladies.. The RIR (Goldie) & the BO/WC BLK POLISH mix (Thing 1) are my ladies the follow me around in the garden waiting for me to unearth goodies.. The other two mix gals (Thing 2 & Minnie) are very weary of humans..

​