Starting off
Growing up my great grandfather had chickens. They were on the far side of his barn and when we went to visit I rarely got to go see them much unless they were out where we were by the garden. When I recently moved to the country I knew i wanted my own flock. I mail ordered 25 Barred rocks. I then needed a brooder and began to keep my eyes peeled for a good starter home. I do property maintnance and soon came acroos a toy box in a vacated apartment and knew it was perfect. It holds heat well and is wide and deep. Plus it had a perfect sliding lid that with a little help from a pin in the side which i rigged up made them perfectly secure from the in house predators(12 cats and 13 dogs).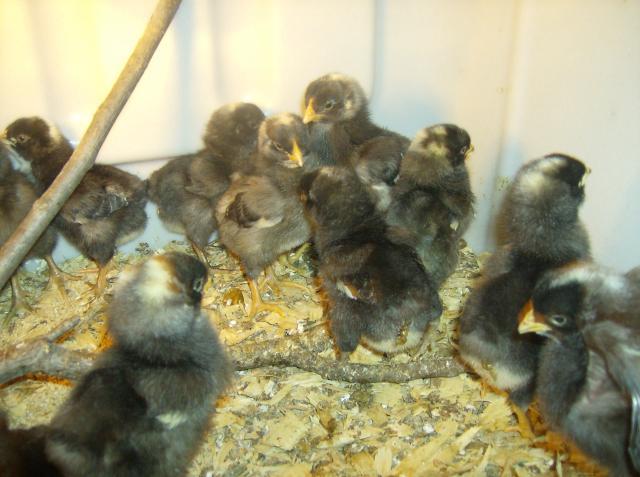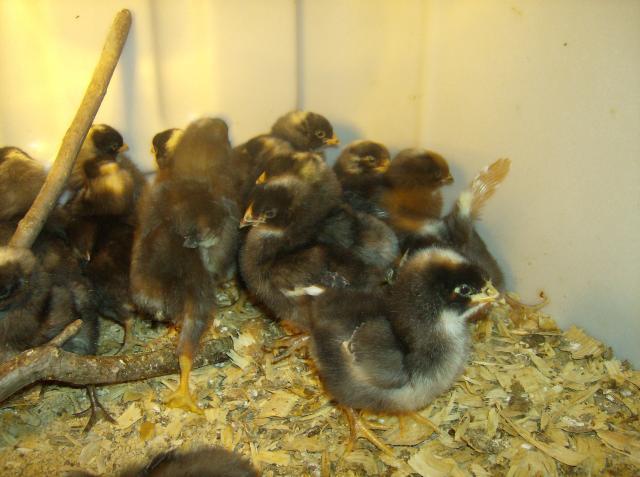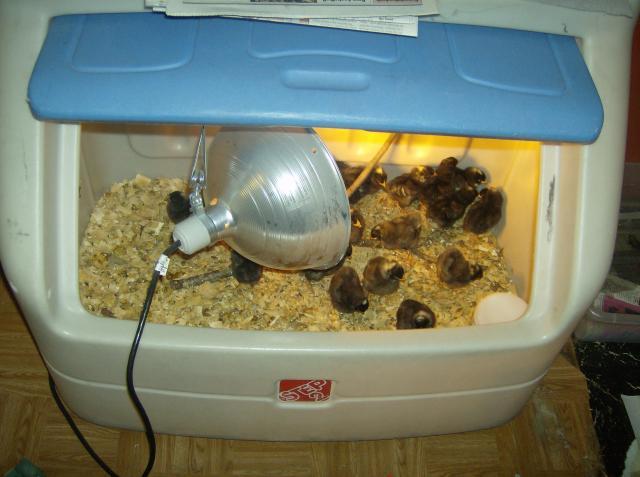 ←pin on a bungee
Next, it was time for a coop. I searched the internet and found BYC. I veiwed all the coops here and decided I would have no trouble building my own. I had plenty of scrap wood and roofing and misc. other supplies. We have a cat barn for our show cats and i decided it would be perfect to attach the coop right on the side of. I built it on runners and framed the walls. I plan to use various tricks and ideas I've found here through out the build.
I'll update as I build and grow as a proud chicken parent. Thanks if you veiwed and Thanks BYC.