"Chateau la Poulet"
This is our coop build hope you all like it. We made a square 12x12 footing.
We started out with a cinderblock base buried in the ground. The cinderblocks were donated from a family friend.​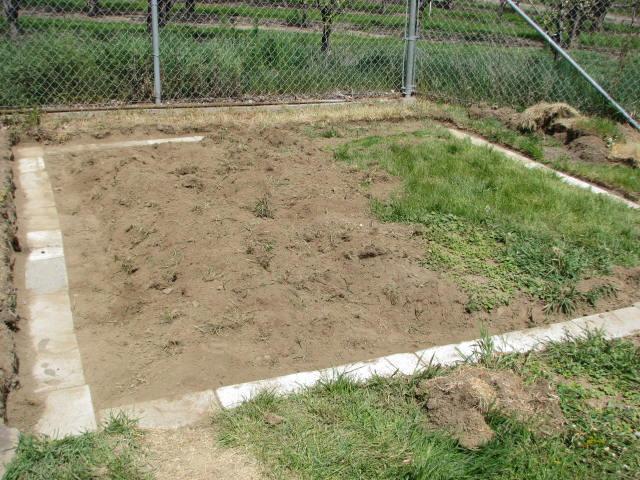 Then we began the build. The front is 10 feet and the back is 6 feet So much fun!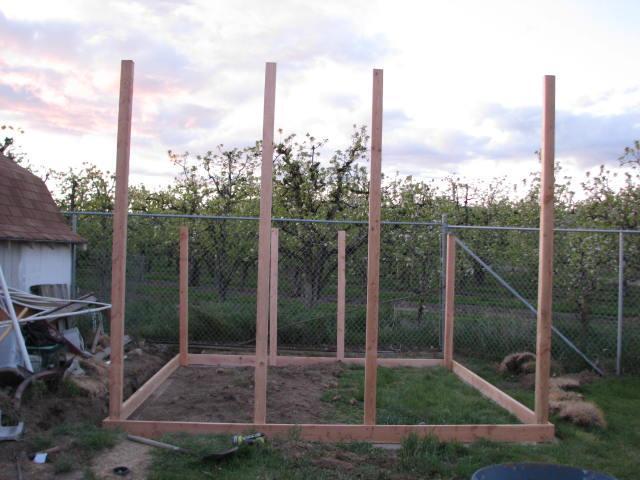 We framed in the coop. The coop is 5x12. When we went to do the roof i was not thinking that to have a 1 foot overhang on all sides i would need 14 foot 2x4s duh (back to the store).We tar papered the roof and flashed all the edges.the flashing is 1x1 1/2 and we used 3 tab shingles.
Which my wife decided to roof the coop while i was at work and the kids were napping. What a woman!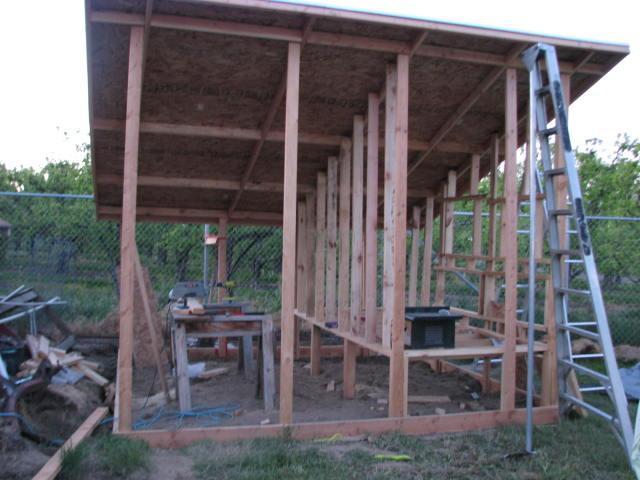 The walls are coming up and we are starting to see the transformation of ideas to reality. All the osb was donated from my father.
I went with two panes of glass that i found at the local restore (habitat for humanity store) and made a frame to make a window. The other window is from my dads house when he put new windows in this was left. I also went with 1/2 galvanized mesh more sturdy and it will help us sleep at night knowing that the girls are better protected. The paint is oops paint we found at home depot. not the best colors but couldnt beat the price.We are nearly there all that is left is trim.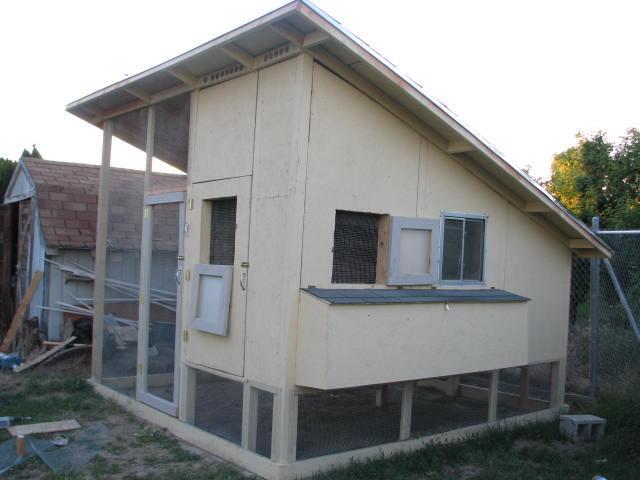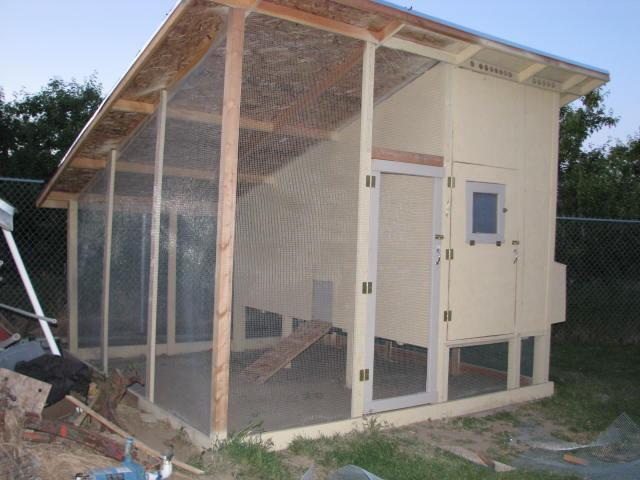 The roosting bars are 2x4 that are attached with brackets for a fence. Easy disassembly for cleanup. My son decided
it was a good spot to leave his toys. i also put linolium down on the floor glad i did much easier for clean up.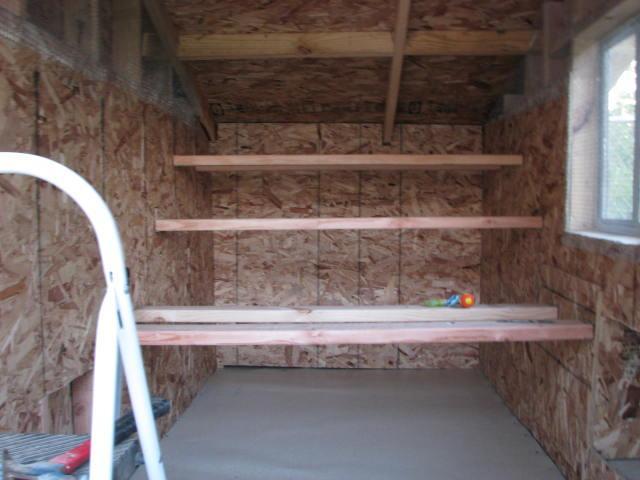 They are in and Happy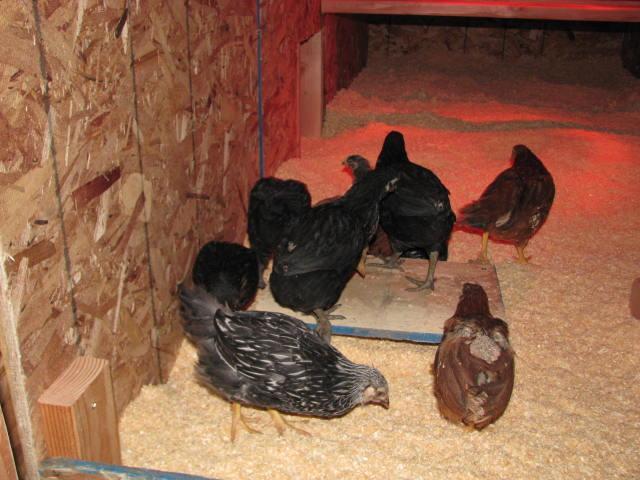 First night using the roostong bars. so glad.