Marks's Chicken Page​
Im just getting started on here and I need to get some good pics of my chicks! But until then I thought I would put up a monument to one of my other pets. We have 7 all together, not counting the chickens. We have 2 dogs, Moose, a pomeranian, and Sebastian, a black lab/golden retriever mix. We also have 3 cats: Morty, who we adopted from the humane society, Righteous, and Mr. Big (21 Pounds!) who we also adopted from the humane society. Next we have 2 Guinea Pigs Vito & Guido, and last one Albino frog named Larry.
Sadly, we are missing a member of our family. We lost our Golden Retriever Baxter to cancer last September at the age of fourteen. He was an "english" Golden Retriever which meant he was very big at 110 pounds. I always called him our gentle giant.
So heres to Baxter, he never met a person he didn't like
, a rawhide chewy he didn't love,
and a McDonald's cheeseburger he wouldn't eat.
​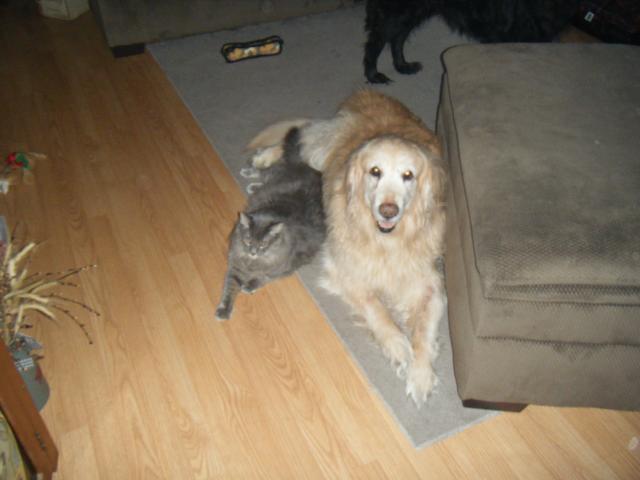 Baxter
7/4/96 - 9/8/10​