Springs Run Farm in Marshall, VA​
Our first chicks came to live at Springs Run in July of 2011. They were a pair of Mille Fleur d'Uccles that we discovered at a local poultry swap here in Virginia. I had researched the bantam breeds I was interested in, so was excited to find the d'Uccles that were at the top of my list. They lived in my home office for several weeks until they were ready to move outside to our new little coop. Not long after that I was lucky to get four lovely black mottled d'Uccle pullets from a wonderful breeder in Maryland and added a second coop. I had never imagined these little birds would have such wonderful personalities and cute antics. Now I am really hooked!!
Update: In the fall of 2011 we added a few bantam Wyandottes to the flock. These sweet little birds are wonderful foragers and already our 6 month old pullet is laying beautiful light brown eggs. Can't wait to start hatching!
​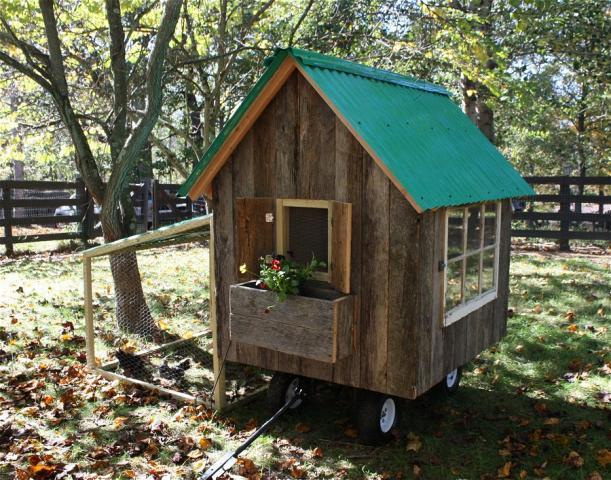 ​
​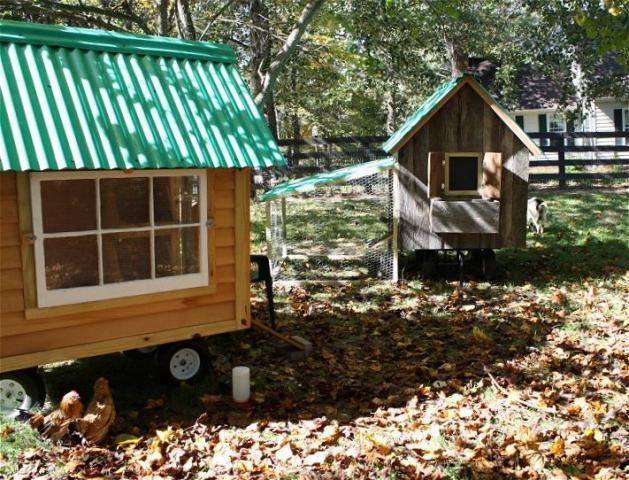 ​
We love these portable coops designed and built by Creme de la Coop in Maryland.
They are insulated and include two nest boxes, an automatic feeder and bulb fixture.
Perfect for our bantams!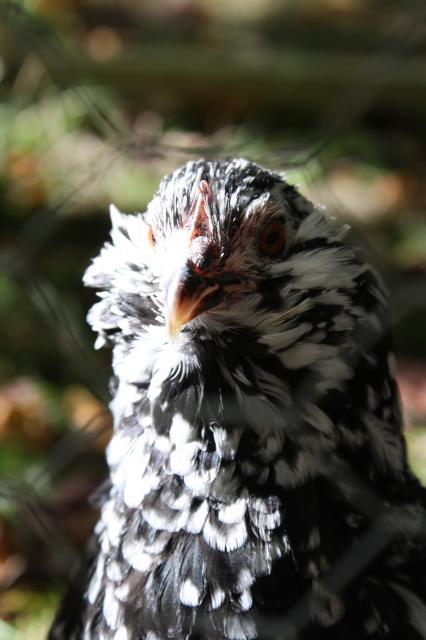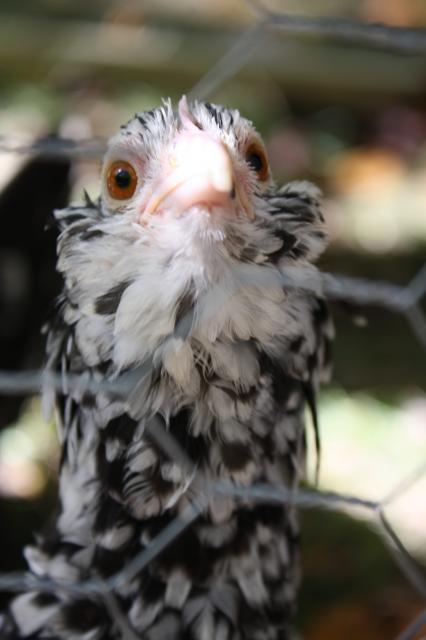 Priscilla and Gladys peeping out of the run. These are black mottled d'Uccle pullets.
These two cuties are Mille Fleur d'Uccles...Sophia on the left and Oliver on the right. They are about 14 weeks old in these pictures.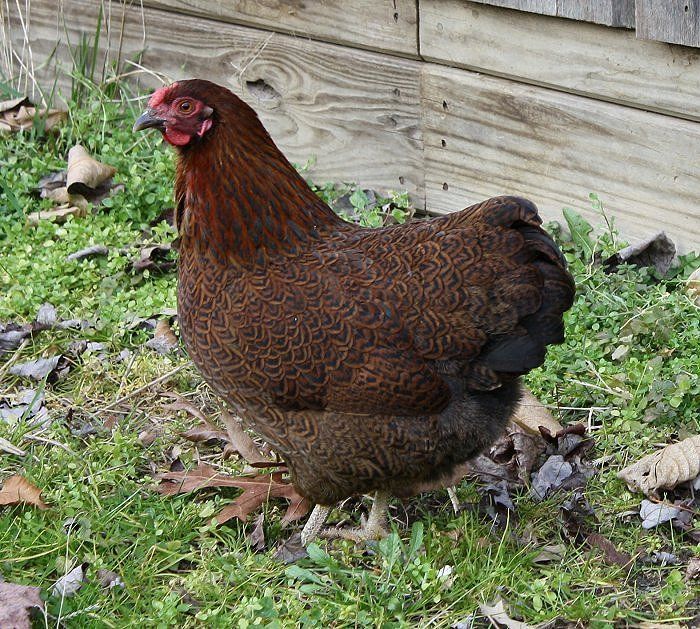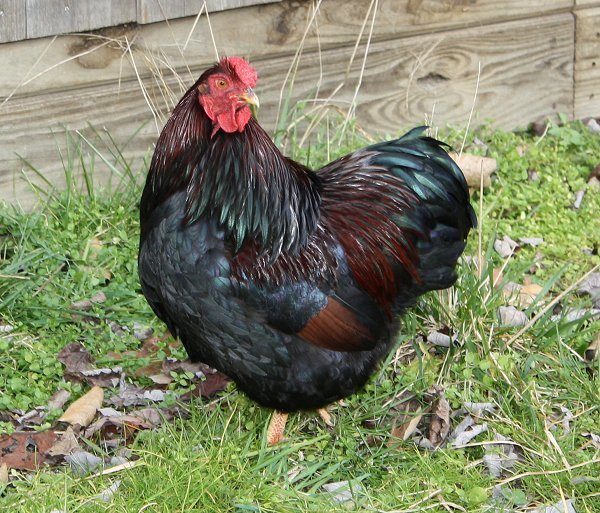 These are our newest additions, Victoria and Albert. They are bantam Partridge Wyandottes.
We love the beautiful colors and sweet natures of these chicks.
​