Hi all and welcome !!!
It's funny how i spent so much time on line looking at all the great coops and picked a couple that i thought would fit my needs. As soon as i started cutting, it all changed. Like the front window i learned here on this Forum they need lots of air. So i cut the size i wanted and was ready to put the wire up and i thought now the rain is going to blow in. So i will just put a awing over it. now it will blow in the sides so i put them on. Now all that was left was the bottom and front.I made them with 1x2 and hardware cloth which i used 4 screws on each to hold up it makes it easy to take the bottom off and clean. Now i have to make it bigger they fight to who gets the window lol. Right now there all out there in a pile sound a sleep. Well they were till i turned the motion lights on. Oh that sensor you see is an alarm that goes off in the house that way i know when something is a sneaking around.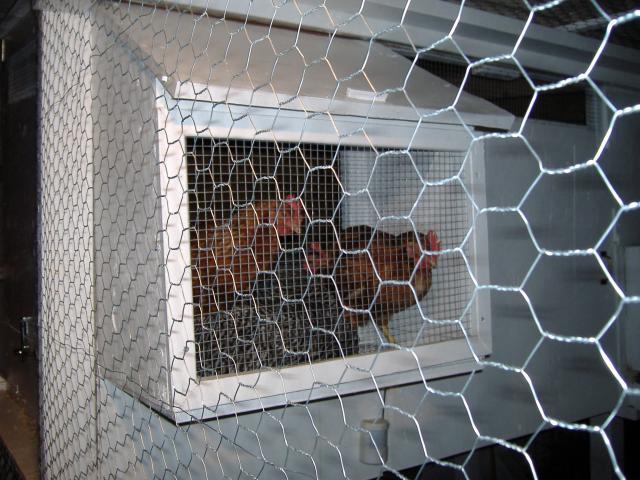 The best thing is i get hardly any poop in the coop so bigger is going tobe soon.