page under construction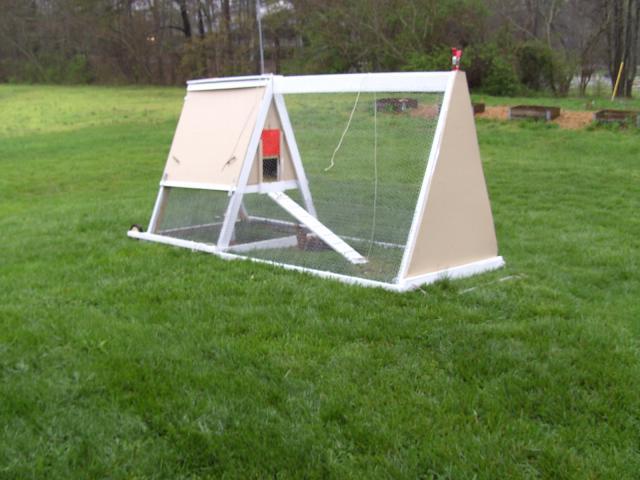 Our First Hens' Tractor
Spring 2009 - so clean and pretty!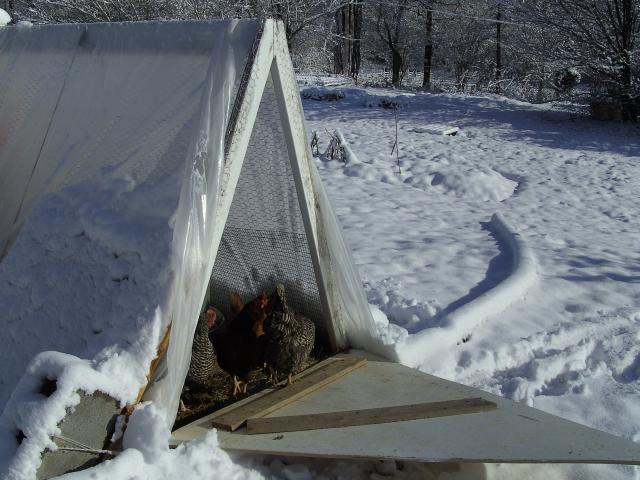 First Winter! Georgia actually had some real snow. The hens really didn't like it!
Below: The Next coop...Recycled wood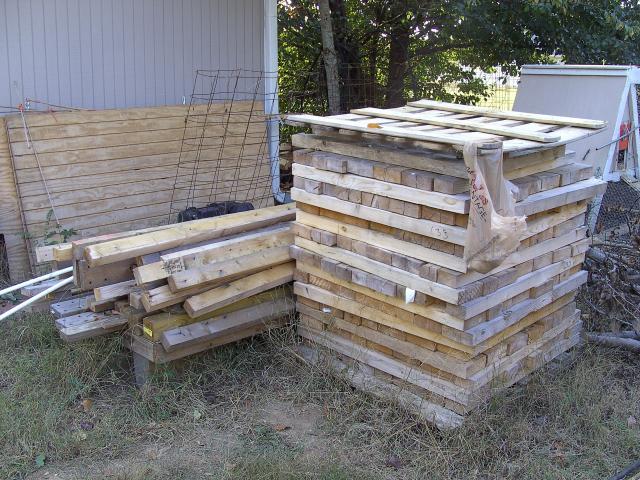 Finally, a project work weekend:


It's going in occasional spurts of productivity as free wood is collected. And free labor.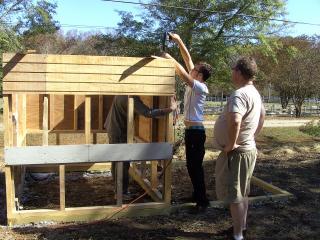 So here are the guys working on the 8x6 section, all with scrap odds and ends. The big investment for all the projects was the big bucket of fancy trex screws; worth it on time saved. The side facing is open for later addition of external lay boxes.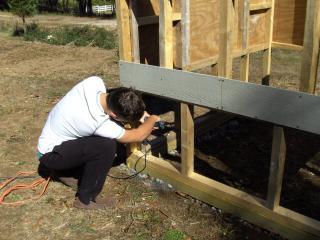 Here he's bolting the coop frame to the PT frame. The bolts and angle braces came free with the pallets. The floor was put in after this, using the angle braces (originally used to secure engines to pallets). It took two drop cords to reach this far, not all our tools have those nifty batteries.
During breaks in this winter's weather, the roof trusses are being assembled as lumber from the pallets becomes available. These aren't pretty, but will use the lumber dimension we have. I've already scored shingles at $5 a bunch from a hardware store from a mixed pile of returned/broken packages. I'll wait on the hardware cloth until the roof is up to make that easier.

​