I used to live in the back of a farm. There I had a mini vegetable & herb garden....
4 chickens, 1 rooster, and 1 new baby chicken. (their photo's are below)
This is Snowball, my granddaughter's hen...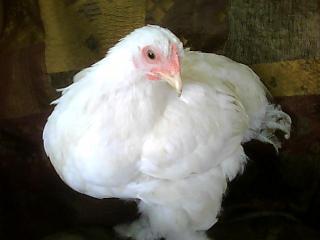 This is MadHatter, another belonging to my granddaughter...

10/5/10 What a morning for MadHatter! He initiated his windpipes. He discovered he is a rooster!

This is my hen Anna, standing on one of my favorite quilts.
This is Ruth, my other hen...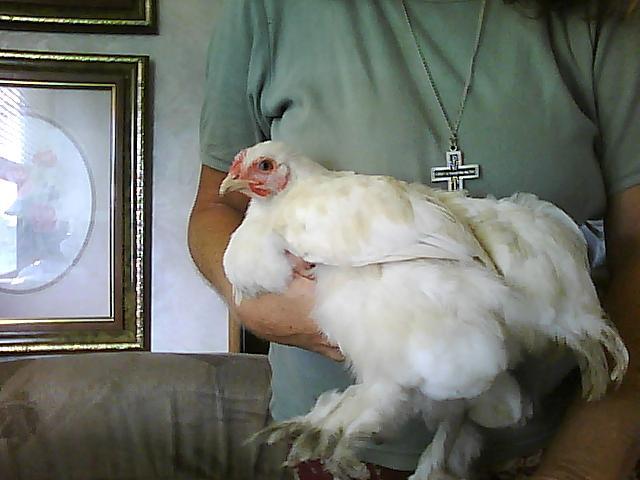 ​

This is my Golden Rooster, his name is Turkey. He was trying to prove something to MadHatter who is standing beside him.​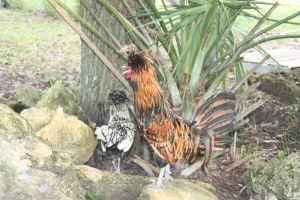 ​
This is the new chick, who hatched September 24th...