Our old wooden house was becoming, well, kind of mouldy.
We realised that getting any kind of wooden one was just going in to rot away in the very damp Irish winters.
But we also wanted one that could be moved.

Our solution was.... A dog trailer!

We bought it off an advertising website. It was for carrying hunting dogs around, but had been refurbed (and also painted a funky blue!)




It has a towbar for attaching to cars, lawnmowers etc. or just pulling by hand....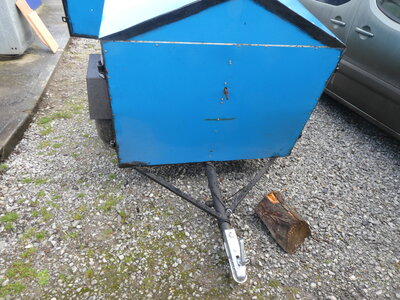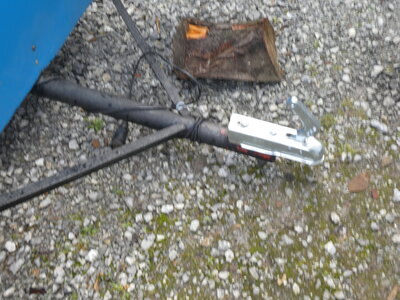 and 3 sections, 2 front and 1 back...
All divided mesh for ventilation.


It was PERFECT!

But obviously not already a chicken coop....

so we made a PLAN!

Then we got to work!

First thing, we lined all the floors with wood to make it warmer.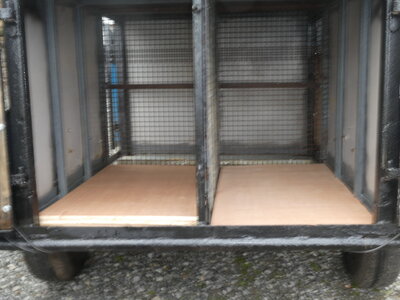 Then we began to plan for the perches.
Though it would have bee easy to add sticks across one section, we wanted to reuse an old ladder. So we did!

We tied it to the mesh with wire...

and nailed it on as peice of wood at the bottom....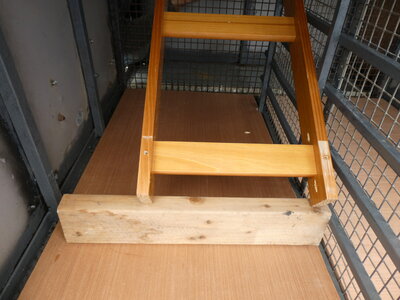 and it was done!



Then we got to work on the eggboxes.
We lined the place they were going to be in with wood for privacy...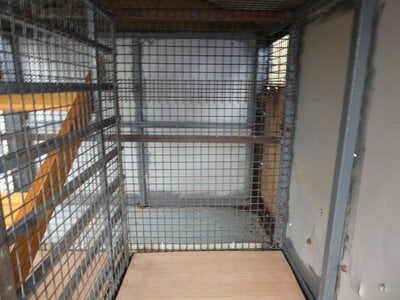 Then divided it into 4.


HEY PRESTO, EGGBOXES!
(
EDITED TO ADD: The trailer slants back very slightly so the eggs don't roll out. The girls are loving it!)
The back section we left emply becuase we may be using it for ducks.... but we did line it with wood.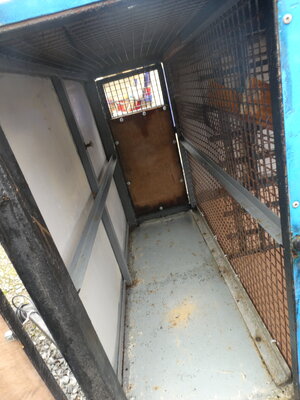 .... TO.......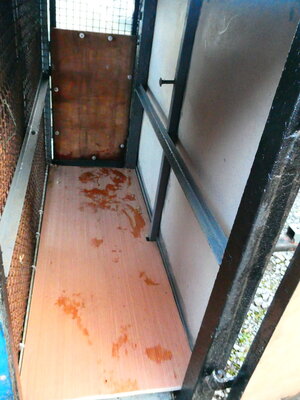 !

The only thing left was a ramp...



AND IT IS DONE!




Price add-up...
Dog trailer______________________________-$350

Perch ladder_________________________________$00

Plywood______________________comes in sheets for about $15

+++... = c. $365!
NOTE:
This is the very basic tractor plan. Accessories can be added.
NOTE:
Could comfortably fit 3-8 LF chickens or 5-15 bantams