The Brooder
Well hot diggity-dog! With 35 chicks hatched and many more hatching every day, I decided to make them a new 2 x 4 feet brooder that could accomodate the cozy lamp brooder (21" x 21") I have.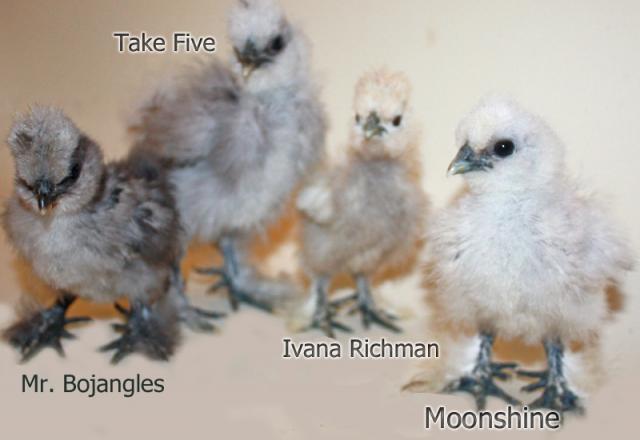 This is probably the third brooder I've built and by far the largest. I built it completely on my own. We had some extra shelf boards leftover from remodeling, so I decided to use them for the walls of the brooder. I also wanted to make a removable floor of hardwire cloth to keep things clean. The brooder has three board walls and the front is also hardwire cloth so that the kids can watch the chicks when they come into the room.
I sketched the Silkie Mom and Chicks on the back wall and my daughter Hannah and I painted them.
​
Supplies Used:
2.5 inch screws
Poultry Nails
36 inch x 4 foot shelf boards
1/4 inch hardwire cloth
1/2 inch hardwire cloth
1 inch x 2 inch x 6 foot boards
"Onyx" Paint, "Dresden Dream" Paint​

​