Ok, so here is information about our coop and pen.
​
When I have a picture of the actual coop, finished, I will post it here.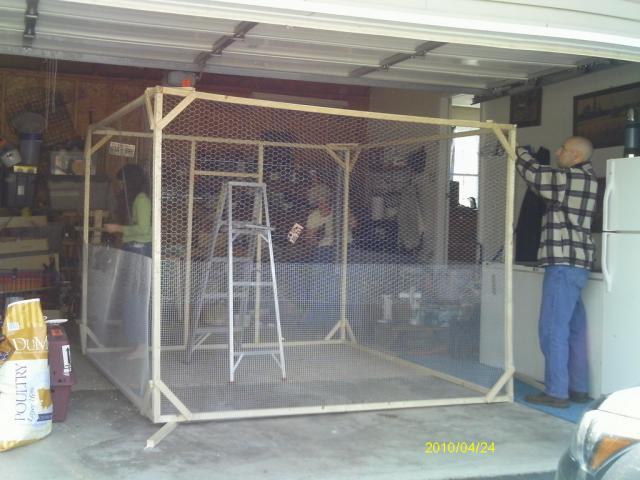 Ok so here we are building the run
and
here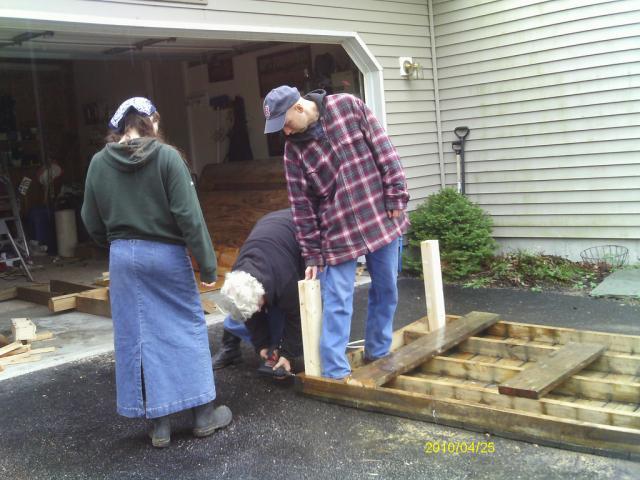 we are building the floor of the coop.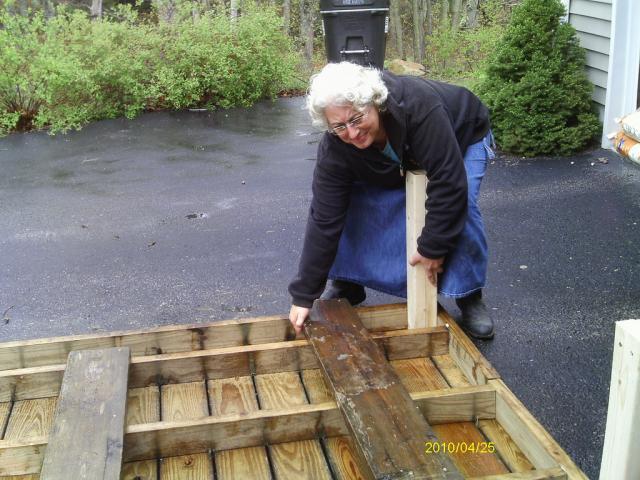 We used part of an old deck that someone had sawed into strips and gave away. We took two of them, attached them to planks for stability and then made legs from 2 by 4's screwed together. We then used free plywood I've been collecting to make the coop itself. We all worked hard together.
​