Thought I would share pics of the coop! And a little info also. Also now it is under "My Coop".
These pictures were taken on a nice sunny morning in November!

We have had this coop for many years!
Front View
The front of the house is lined with windows at the top. Below is the ramp (closed) And the door.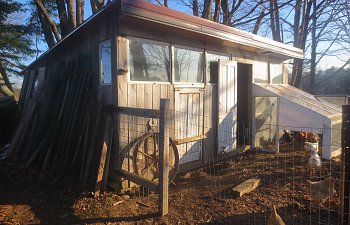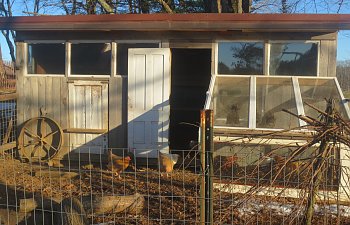 Back View
At the back, there is an overhang were we keep random supplies.
(Realy cool old hair rake I restored)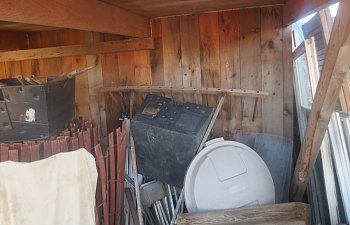 Side View
On this side, we have a smaller door once used for pullets. This leads out into one part of the run. Also and old wagon wheel and part of the sunroom.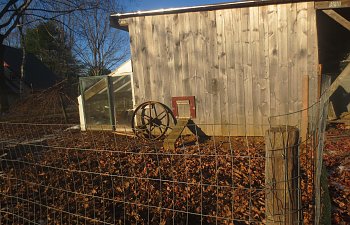 Inside View
In the middle is the hanging feeder which we hand on a nail above every night to keep away from rats. Then against the wall are the old crate nestboxes. On both side walls, there are perches. One for the older hens and one for the newer hens. And near the nest boxes is the feed container. And above the nest boxes along-shelf for supplies.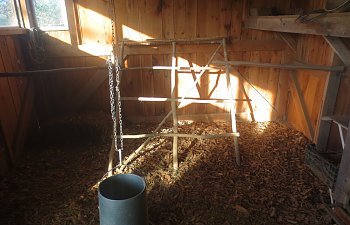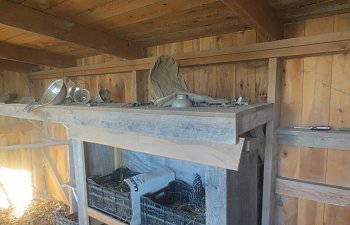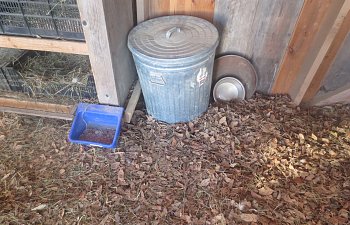 The Sunroom
The newest extension off of the house is the sunroom. A place they love in winter! It is all recycled glass. And a wood perch from the woods.