Hello from Tampa, Fl………
What can I say? I'm a city boy from the beautiful island of Puerto Rico. My step dad is from a HUGE family with a HUGE farm (they actually lived off the land). When he married my mother he used to take me and my sister to visit his parents at "the mountains" ( as I used to called them) and I fell in love with everything. The free ranged flock(s) of chicken, the turkeys, the guineas, peacocks…..LOTS of animals. I think that explains my love for animals.
The only chicken experience I have comes from my very young childhood when my mom would get me 4 chicks (4x $.25 lol) as pets for xmas. Usually only two would grow up to lay since we did not take care of them as we should have (we didn't have BYC back then). They would go live with my Grandma….and eventually I would have Arroz con Pollo (Rice with Chicken….)

)
I now live in Tampa, Fl. I live in an apartment, yes I don't even have a backyard to have backyard chickens yet. Me and my fiancé will be getting married next March (update..now married! lol) and then we will be getting a house (and we have one!! lol). I recently became very interested (borderline obsessed) in raising chickens after doing some research on the salmonella scare and the way the egg industry treats their hens. I want no part of that!!!!
I already have a mental plan for my "starter" partially open 5x5 coop with a 10x5 run for my 3 babies (1 RIR, 1 EE, 1 PR lol) like I said I've been obsessing a little! (3 is all I could talk my DF on…but I'll work my way up to 5 in no time until we can move to the country…then is ON!!!!).
For now, I have to figure out Tampa's "chicken laws" (can't figure out the city's web page at all)…more updates to come, for now enjoy some of my other's pets pics.
Me, Darth (Black Lab Mix), Bella (Shepherd/Hound Mix)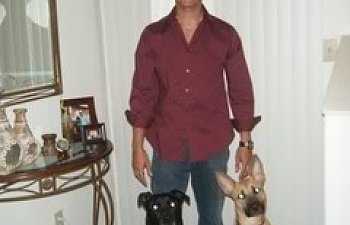 Orville (his brother is not on here)
Mancha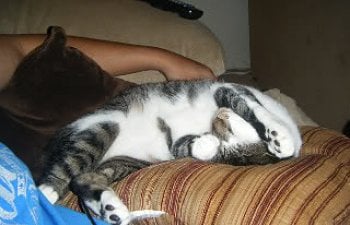 Don-Q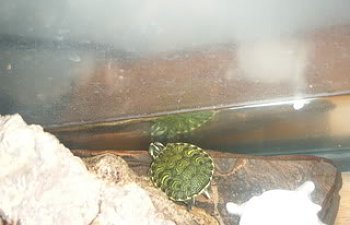 Caesar (Emperor Scorpion...get it?)
Darth Sharing his food
My Fam: