Thanks for visting my BYC page ! It's not quite complete, actually it's a work in progress...
Here's a few photo's of my backyard flock and my new coop!
One of my RIR's-Kelly
My First EE Egg!!! 11/16/09
My coop that i had built for my girls...
​
Installing curtins this weekend for them-make it a little more homey...
I know, i'm chicken crazy... but hey, it's Coop appeal!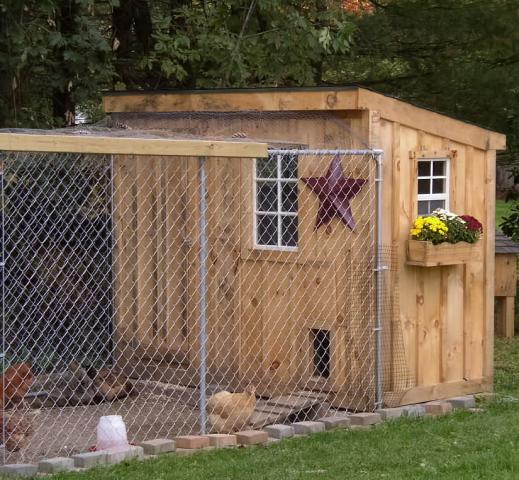 homemade Tube Fedders-thanks to the folks at BYC!
Buffy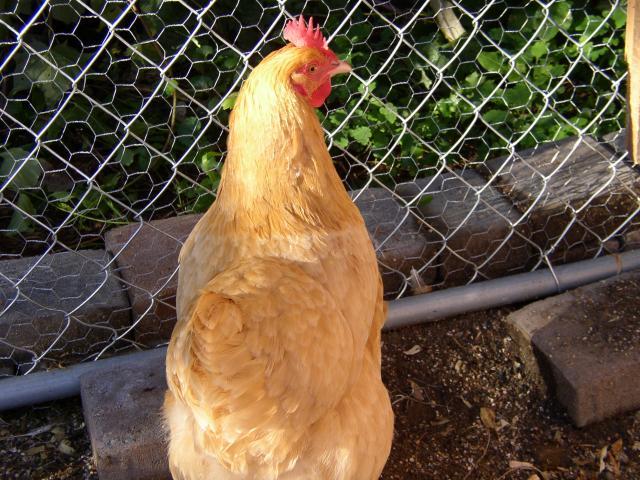 Inside of coop (before curtins) & nesting boxes for the girls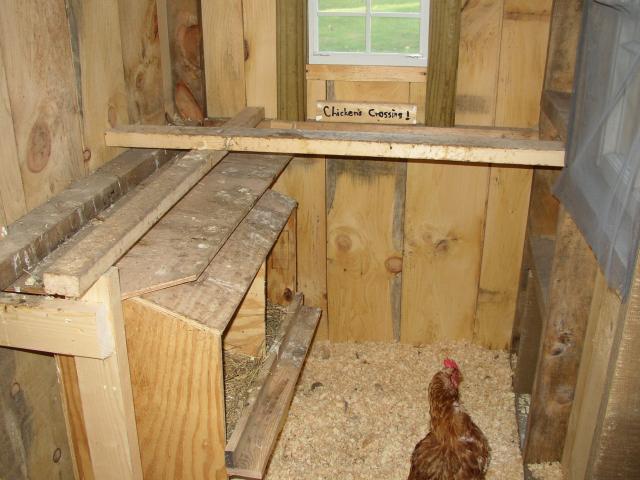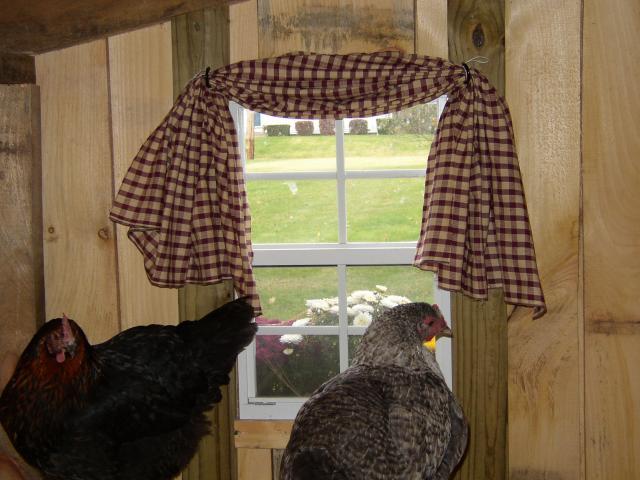 My 3 EE's @ 16 weeks- Ming, Ting & Wing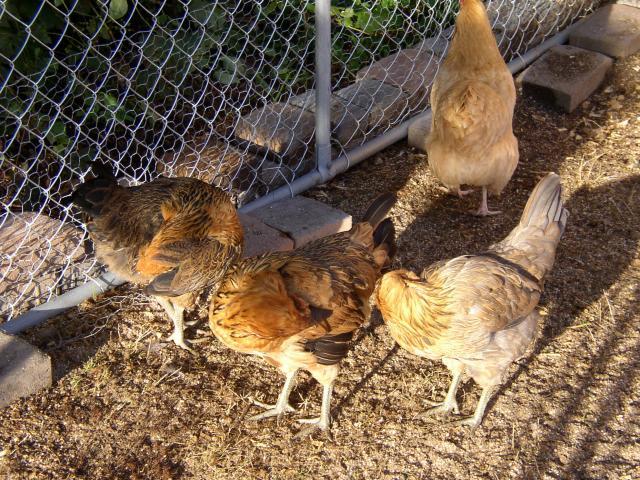 Here they are @ 20 weeks...no eggs yet! Praying for a pink egg...
​

Gracie & Lola

​