Wall Feeder
Adapted from Nifty Chicken​
Started out with plain wall. Studs 16 in apart.​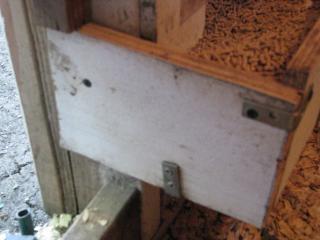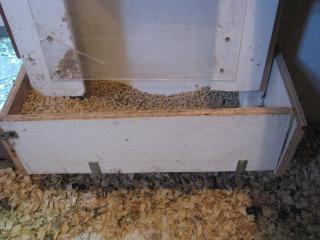 Built a very crude box to attach to the wall.​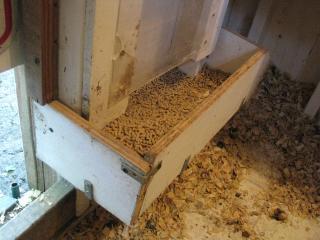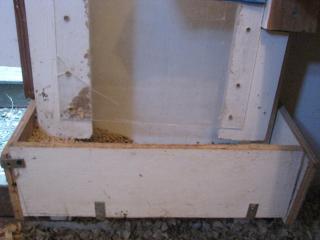 Added trim to front of studs to attach plexiglass. Be very careful not to scew plexiglass in to tight. It will crack.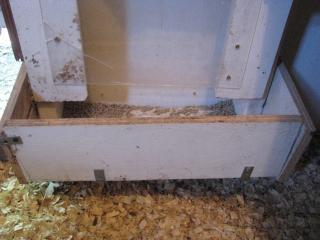 Cut a board to fit inside the box to control the downward flow​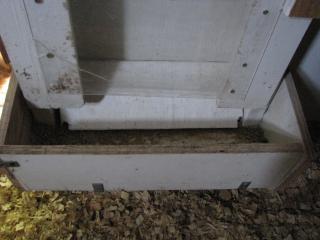 Big crack that I put duck tape over & a picture of feed bag on top. lol​
Shown below with 25 lbs of feed. Will hold 50 with no problem.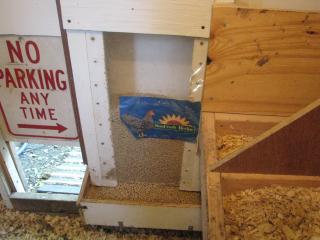 Girls are wondering what in the world I am doing messing with their feed.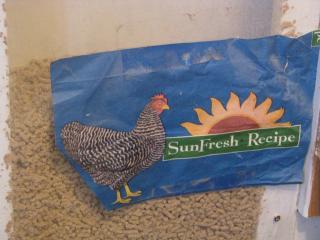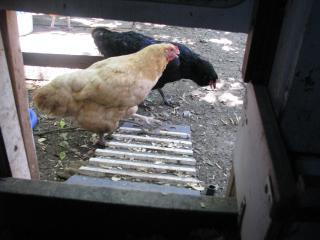 All of this was constructed with things I had laing around. The only purchaes was the plexiglass at $2.15 a sheet.
Thank you Nifty for giving me the idea.