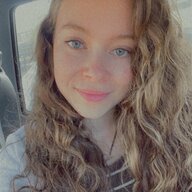 Birthday:

February 7

Location:

Occupation:

Studying hard
DiamondSwan
Free Ranging, from Desti-ny-Nation: Swan Pond!
I'm a loner at heart, but my soul cleaves to people. <3 May 13, 2019
DiamondSwan was last seen:

Jun 3, 2019
Loading...

Loading...

About

Birthday:

February 7

Location:

Occupation:

Studying hard

Real Name:

Crazy animal girl. Or donuts. Or Destiny (whichever you prefer).

What's your main reason for joining our community?:

I joined when I got my first batch of ducklings in the mail, to learn as much I could. Every time I look something up about chickens etc, BYC comes up! I'm always "drinking in the knowledge." And all of the members here are AMAZING!!! I would rather hang out here instead of any other social media any day!

I LOVE animals (anyone who doesn't is a weirdo, am I right?). That pretty much sums me up I guess . . . Oh, and I LOOOVE Jesus, too. And the trees . . . and the wind . . . and the sky . . . . . . .

I might seem "stiff" to a stranger, but become my best friend, and I will chatter about chickens all day. Calm and impassive I am, but show me baby duckies, and I become a squealy little girl.

I will do anything in my power to help people and animals in any way I can, and NOTHING can stop me from trying.

And I can also be a goofball if someone gets me goin'

(sure I'm a Jesus believer, but that doesn't mean I can't have fun

).

I'm a homeschooled teen (working on finishing my last year) and the oldest of 11 children. I love my family and my animals, and all of my BYC friends!!!

* * *

I stood there, with my Saviour standing right in front of me... He was covered in sweat and blood. He had a crown of thorns on top of His mangy head. He reached out His right hand to me, and I gently took it into both of mine. I looked down at my Saviour's hand. Oh, His beautiful hand with a perfect hole from the nails that were driven into His flesh. I looked up to meet the eyes of my Creator, and I saw the sadness and the burden that He carried. I wanted so much to comfort Him. But I knew that I could not take this burden from Him...
I reached up to wipe the tears from His blood-covered face, as the only thing that I could give back to Him. When I looked down at my own hands, I was not disgusted to see the blood of God running down my arms and covering me.
When I looked up, my precious Jesus was nailed to the cross, and the name of every person that would ever exist was flooding through His mind with such intense love in the midst of agony, my own name being among them, though I was born thousands of years later.
I then saw my Saviour in Heaven, clothed in white, Holy and Magnificent. His perfect face without blemish was smiling so widely at me, and in that moment, I felt that I was the only person to exist. The love, and the awestruck wonder that penetrated my heart to the core when my Creator looked at me, was an experience... that no word could describe.
It ain't religion. I've been forgiven!




Come and chat with us at the Swan Pond!!


https://www.backyardchickens.com/threads/◇diamondswans-phenomenal-chat-thread-◇.1216005/#post-19408370
My Very

B

e

s

t

B

Y

C

F

r

i

e

n

d

s

!

https://www.backyardchickens.com/th...mely-long-friends-list.1222988/#post-19588562


Random quotes:

"Kids are like farts; I'm disgusted by yours but proud of mine." -Fanci Feathers Marans

"I just woke up after falling asleep with my head plastered to the literal wall, and screamed, 'ALL TERDS' o.o" -HeavensHens88

McDonald's drive-thru: "I WANT A SNEEZEBOOGER WITH SOME FLIES AND A DR. POOPER. WAIT. I'LL CHANGE THAT TO A MOUNTAIN POO." -DiamondSwan

"Sometimes I go to the bathroom just so I can BYC in peace." -PeepersMama

"AWESOME SONG! WHAT THE HECK? YOU BURNED MY CHICKEN TENDERS!" -Cluckcluck1215

"Most heroic thing I've ever done: Smashed a spider with my shoe. True story." -MissNutmeg
"Nunchucks are illegal in some states, but guns are not. So if you tie two guns together and create gunchucks, it's neither legal nor illegal." -Fanci Feathers Marans


"Sariah, say 'cactus.'

'Cat-piss.'" -My little sis
All jokes aside, the very best quote is: "My lifeguard walks on water." -Table4Six

Interact

Signature

All my hope is in Jesus. Thank God that yesterday's gone. All my sins are forgiven, because I've been washed by the blood.
Ducks: Welsh Harlequin, Pekin, Welsh Harlequin x Pekin. Chickens: Amberlink, Americana, Brown Leghorn, Barred Rock, White Leghorn, Buff Orpington, Bantam, Delaware, Speckled Sussex, Sicilian Buttercup, Rhode Island Red, Silver Lace Wyandotte. Others: Guinea fowl, 13 cats, 6 dogs, 3 rabbits, 3 Cockatiels, and my LGD Maremma Sheepdog, Shiloh, who protects them all alongside me.

Loading...

Loading...

Loading...