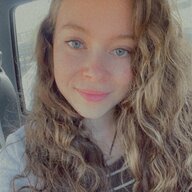 Birthday:

February 7

Location:

Occupation:

Goobering
DiamondSwan
Free Ranging, from Desti-ny-Nation: Swan Pond!
I miss you sooo much. Sep 21, 2018
DiamondSwan was last seen:

Oct 18, 2018 at 6:52 PM
Loading...

Loading...

About

Birthday:

February 7

Location:

Occupation:

Goobering

Real Name:

Crazy animal girl. Or donuts. Or Destiny (whichever you prefer).

What's your main reason for joining our community?:

I joined when I got my first batch of ducklings in the mail to learn as much I could. Every time I look something up about chickens etc, BYC comes up! I'm always "drinking in the knowledge". And all of the members here are AMAZING!!! I would hang out here instead of any other social media any day!

I LOVE animals (anyone who doesn't is a weirdo, am I right?). That pretty much sums me up I guess . . . Oh, and I LOOOVE Jesus, too. And the trees . . . and the wind . . . and the sky . . . . . . .

I might seem "stiff" to a stranger, but become my best friend and I will chatter about chickens all day. Calm and impassive I am, but show me baby duckies and I become a squealy little girl.

I will do anything in my power to help people and animals in any way I can, and NOTHING can stop me from trying.

And I can also be a goofball if someone gets me goin'

(sure I'm a Jesus believer, but that doesn't mean I can't have fun

).

I'm a homeschooled teen, and the oldest of 11 children. I love my family and my animals, and all of my BYC friends!!!


It ain't religion. I've been forgiven!




Come and chat with us at the Swan Pond!!


https://www.backyardchickens.com/threads/◇diamondswans-phenomenal-chat-thread-◇.1216005/#post-19408370




Nominate those special members for a BYC badge!!


https://docs.google.com/forms/d/1pr-EWXuMRP3tbXzVbMyYcz3qytv1LHPMFSlsqgtFFWw/viewform
My Very

B

e

s

t

B

Y

C

F

r

i

e

n

d

s

!

https://www.backyardchickens.com/th...mely-long-friends-list.1222988/#post-19588562


Random quotes:

"Kids are like farts; I'm disgusted by yours but proud of mine" -Fanci Feathers Marans

"I just woke up after falling asleep with my head plastered to the literal wall, and screamed, 'ALL TERDS' o.o" -HeavensHens88

McDonald's drive-thru: "I WANT A SNEEZEBOOGER WITH SOME FLIES AND A DR. POOPER" -DiamondSwan

"Sometimes I go to the bathroom just so I can BYC in peace" -PeepersMama

"AWESOME SONG! WHAT THE HECK? YOU BURNED MY CHICKEN TENDERS!" -Cluckcluck1215

"Most heroic thing I've ever done: Smashed a spider with my shoe. True story" -MissNutmeg

"It's not political views. We're discussing the edibleness of Hillary" -DiamondSwan



"Sariah, say 'cactus'

'Cat-piss'" -My little sis

Interact

Signature

~All my hope is in Jesus. Thank God that yesterday's gone. All my sins are forgiven, because I've been washed by the blood.~
Ducks: Welsh Harlequin, Pekin, Welsh Harlequin x Pekin. Chickens: Amberlink, Americana, Brown Leghorn, Barred Rock, White Leghorn, Buff Orpington, Bantam, Delaware, Speckled Sussex, Sicilian Buttercup, Rhode Island Red, Silver Lace Wyandotte. Others: Guineas, 11 cats, 5 dogs, 5 rabbits, 3 Cockatiels, and my LGD Maremma Sheepdog, Shiloh, who protects them all alongside me.

Loading...

Loading...