Come check out hundreds of awesome coop pages (and a few that need suggestions) in our 2018 Coop Rating Project!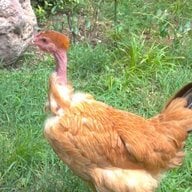 Loading...

Loading...

About

Interact

Signature

Speak well of others and you may never have to whisper!

See beauty wherever you go and like the butterfly, fly wherever you please and please wherever you go.

I am very thankful for every day, for each new day is a chance to explore opportunities and beauty to be discovered.

Loading...

Loading...