Come check out hundreds of awesome coop pages (and a few that need suggestions) in our 2018 Coop Rating Project!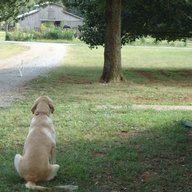 RedPulletMama
Chirping, Female
RedPulletMama was last seen:

Jan 25, 2016
Loading...

Loading...

Interact

Signature

A country life is the good life. Wife, mother to 5 wonderful kids, 1 black German Shepard (Sampson), 1 yellow Lab (Molly), 2 cats (Laila and Jingle), 3 white leghorns (Muffin, Cupcake, and Icing), 1 red sex link (Henrietta), 1 Easter Egger (Twinkle), 2 Barred Rocks, (Eleanor and Louise), 2 Welsummers (Rosy and Posey), 13 no name baby chicks, and an Ameraucana rooster (Rex).

Loading...

Loading...