I have 1 dozen BBS Orpington eggs available.
I always try to send extras and I have had good success with shipping eggs. Hatch-ability has been running about 85%.
I have four breeding pens: 2 pens of Blue Orpingtons 1 pen of black hens with a Splash Roo and 1 pen of Splash Hens with a Black Roo. These eggs will produce a larger percentage of Blue chicks. All of our chickens have been tested for the avian influenza and are NPIP certified.
For more info please email
[email protected]
or call 859-262-5492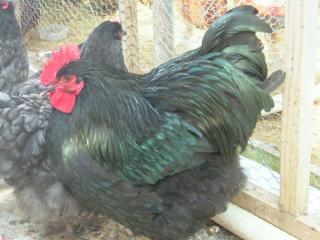 Last edited: