Hi,
I am offering 12+ Production Red hatching eggs for a friend. I can testify that these eggs are fertile! I have 21 in my incubator right now and it looks like they are all making. Kinda hard to tell since these are nice brown eggs, and I candled them early.
These will be cross breeds and they are beautiful chickens! They are a cross between her California Grey rooster and her Production Red hens. No, telling what they'll look like

But, they should be great layers! They are for her

.
Here are pictures of her chickens that I took while at her house

This is her rooster!
http://www.strombergschickens.com/product/California-Grey-Chicks/Chickens-Chicks
A few pics of her hens

I am also listing some of her Production Black aka California Greys eggs, and some of my own Serema eggs

here on BYC.
I will be packaging these eggs for shipping for her. Here are a few pics of my packaging methods....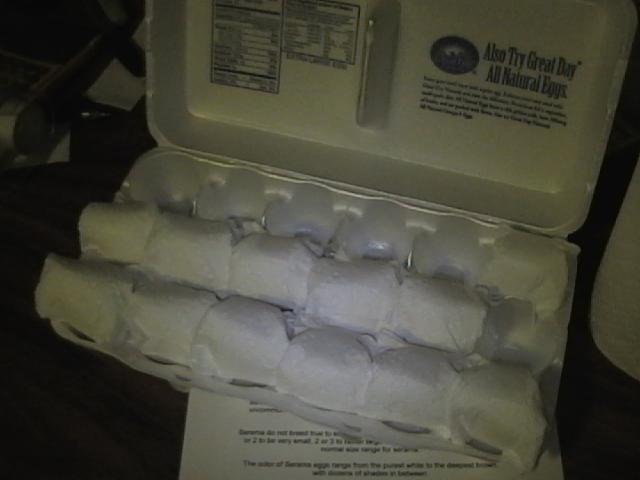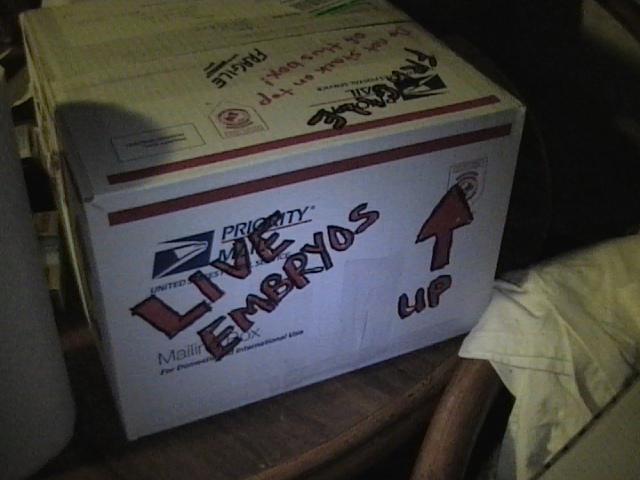 I list shipping as $19.95 but will refund the difference minus $2 for delivery confirmation, PayPal fees, ect....
NO E-CHECKS! Payment is due immediately after auction ends.
Make payment to
[email protected]
through PayPal.
Thank you!
Carla