Good morning all!
I have five 12 week old chickens (or they will be 12 weeks on Thursday). Three are barred plymouth rocks and I am 99% sure they are females. The chickens I have questions about are the other two. I am going to post the pics of them in two seperate posts so there is no confusion. I'm also not going to give you any more information about them until you guys tell me what breed and gender you think they are. I don't want to sway anyone's votes

!! I am looking for any bit of help I can get y'all, I've only owned chickens for 12 weeks so I am a newbie!
Ok, chicken #1, here ya go: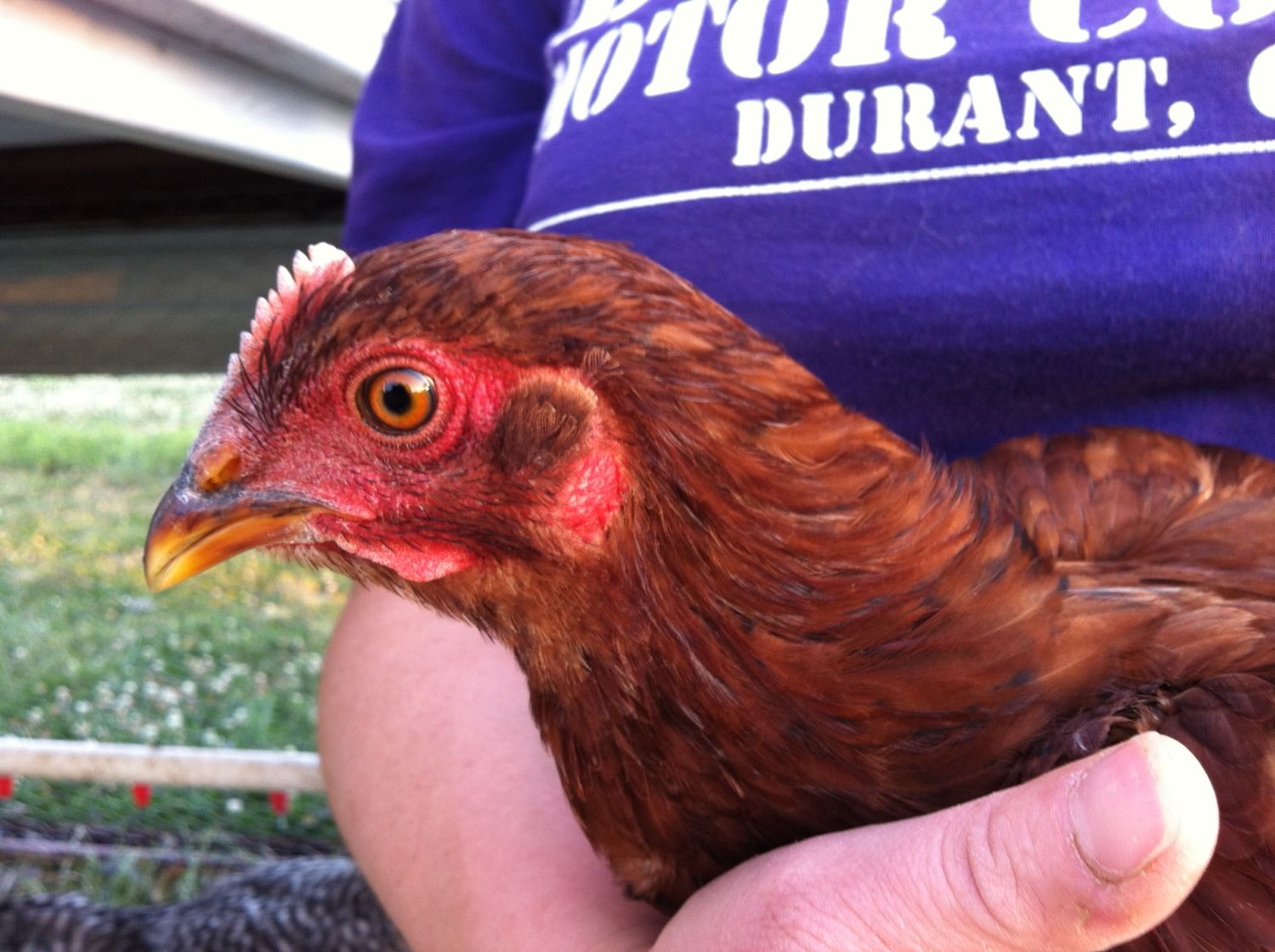 t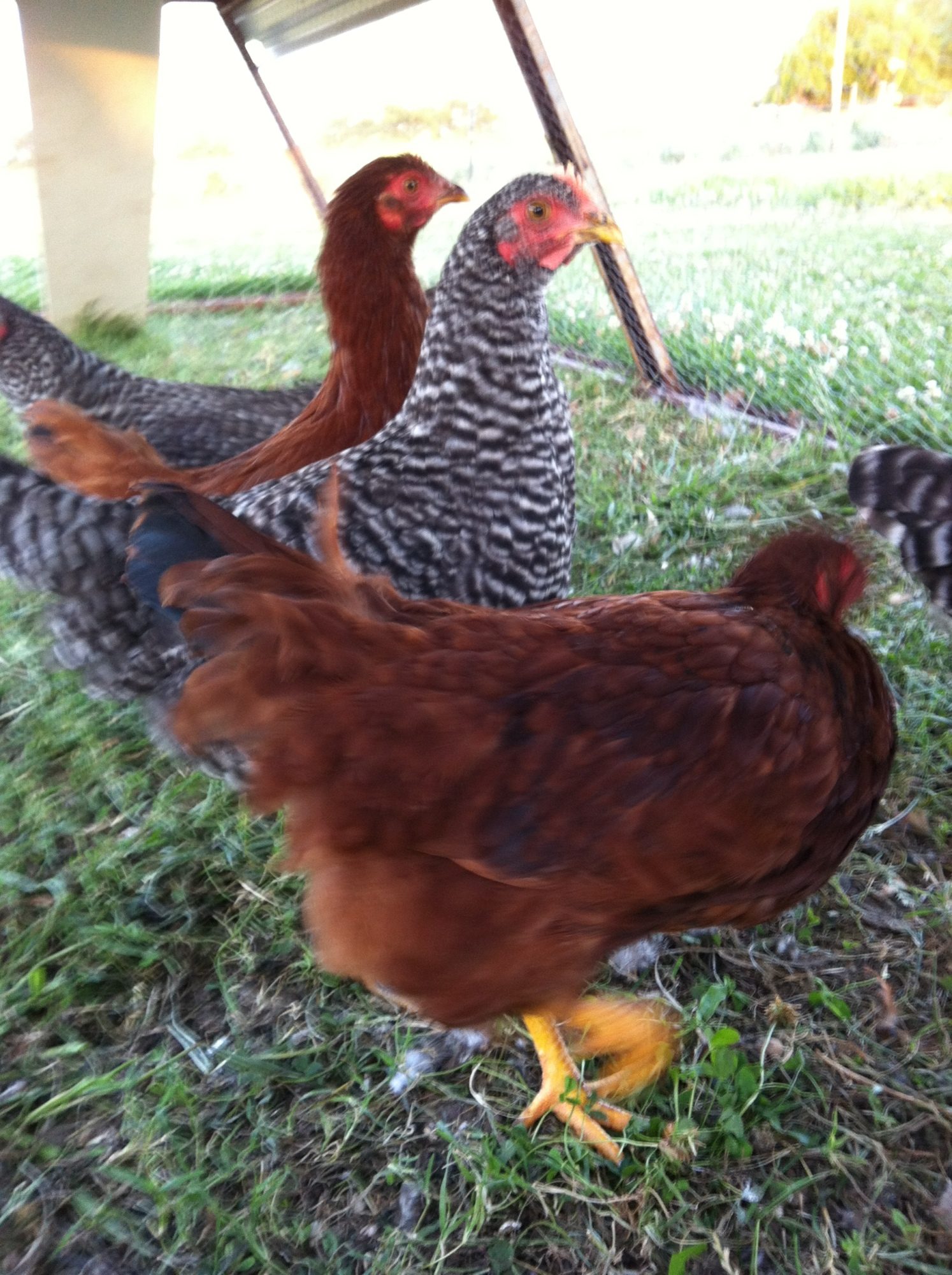 The
Chicken Here in the very front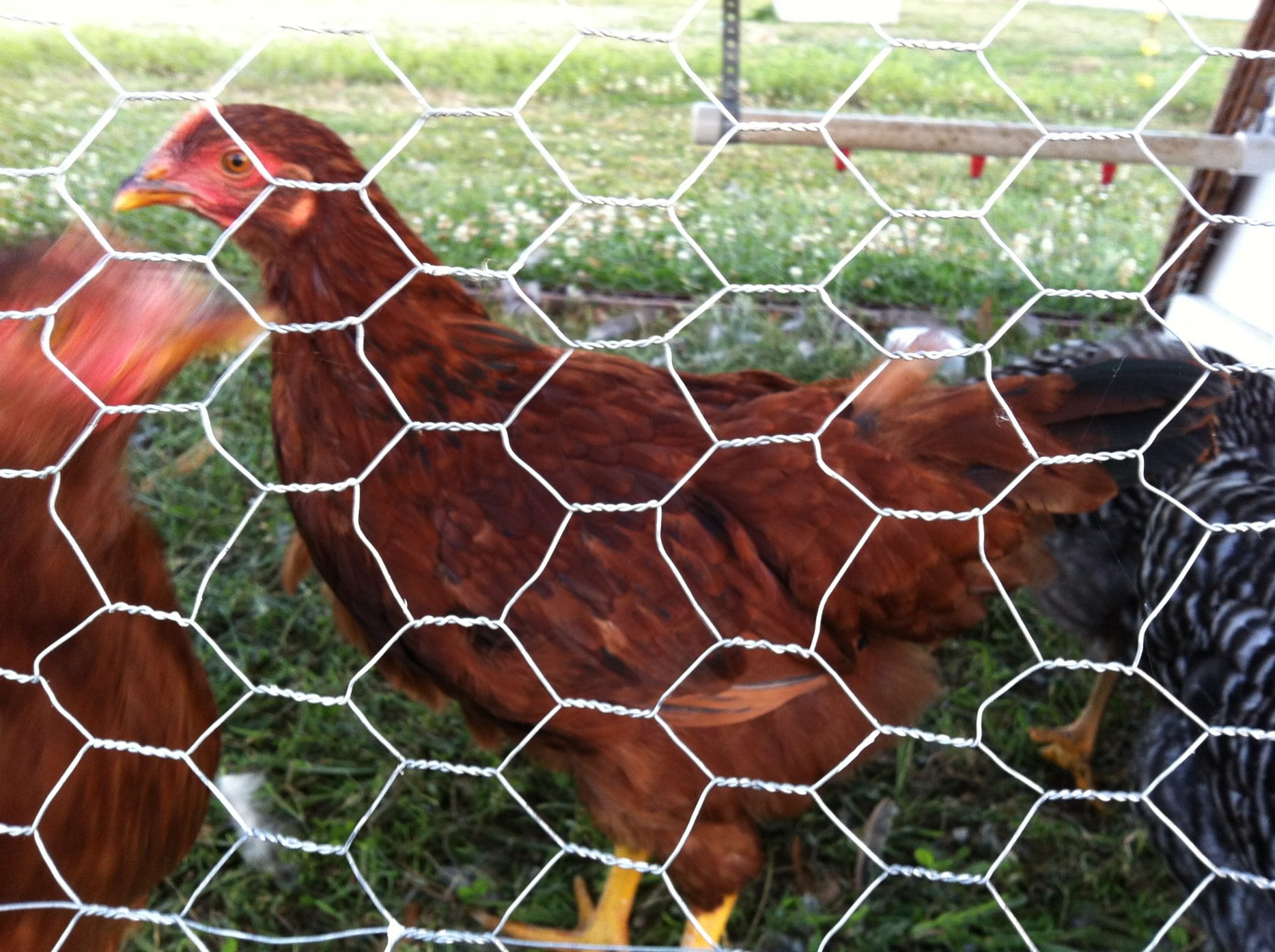 These are all pics of the same chicken (with some other chickens in the background). I know the pics aren't great (they are feisty little boogers when you hold 'em!) And it's hard to get a clear pic through the wire (trying to keep the chickens protected from our gang of street fighter cats, or else I would just set 'em down in the yard). Hope you can provide any info to the breed and gender of this chicken PLEASE!