Jan 7, 2009
1,327
41
249
My Coop
Leghorn Hybrid ("Trader Joe's" Chicks)
Straight run.
Local Pick Up only. No Shipping.
$1 each/ $2.00 together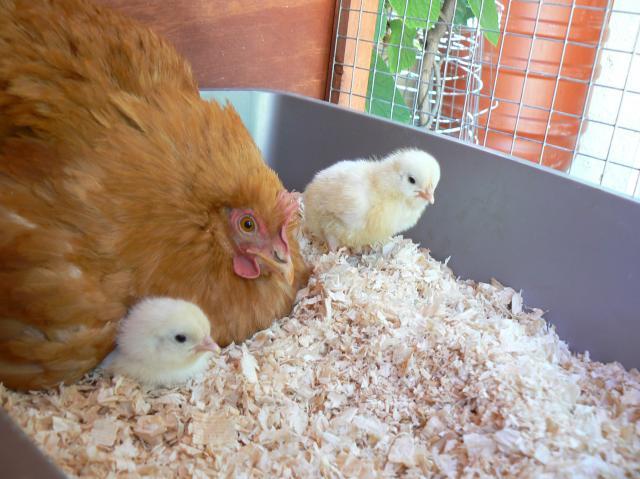 My Broody Bantam Cochin hen hatched these out early this morning, June 1, so they will need a brooder for awhile. They hatched from white Trader Joe's fertile eggs, so they will be similar to our hen Joey* if they are females. *Photos of her can be found doing a search for "trader joes Joey" here at BYC or visiting my blog at
Hanbury House
PM if you have any questions.
I should also have bantam cochin chicks available tomorrow. $4.00 each.
Thanks!
Last edited: