These chicks are a tad bit older than 4 wks. There are some differences between the two. I personally think they are boy and girl, but I'd like some other opinions too.
This is the first one, we'll call it Frank.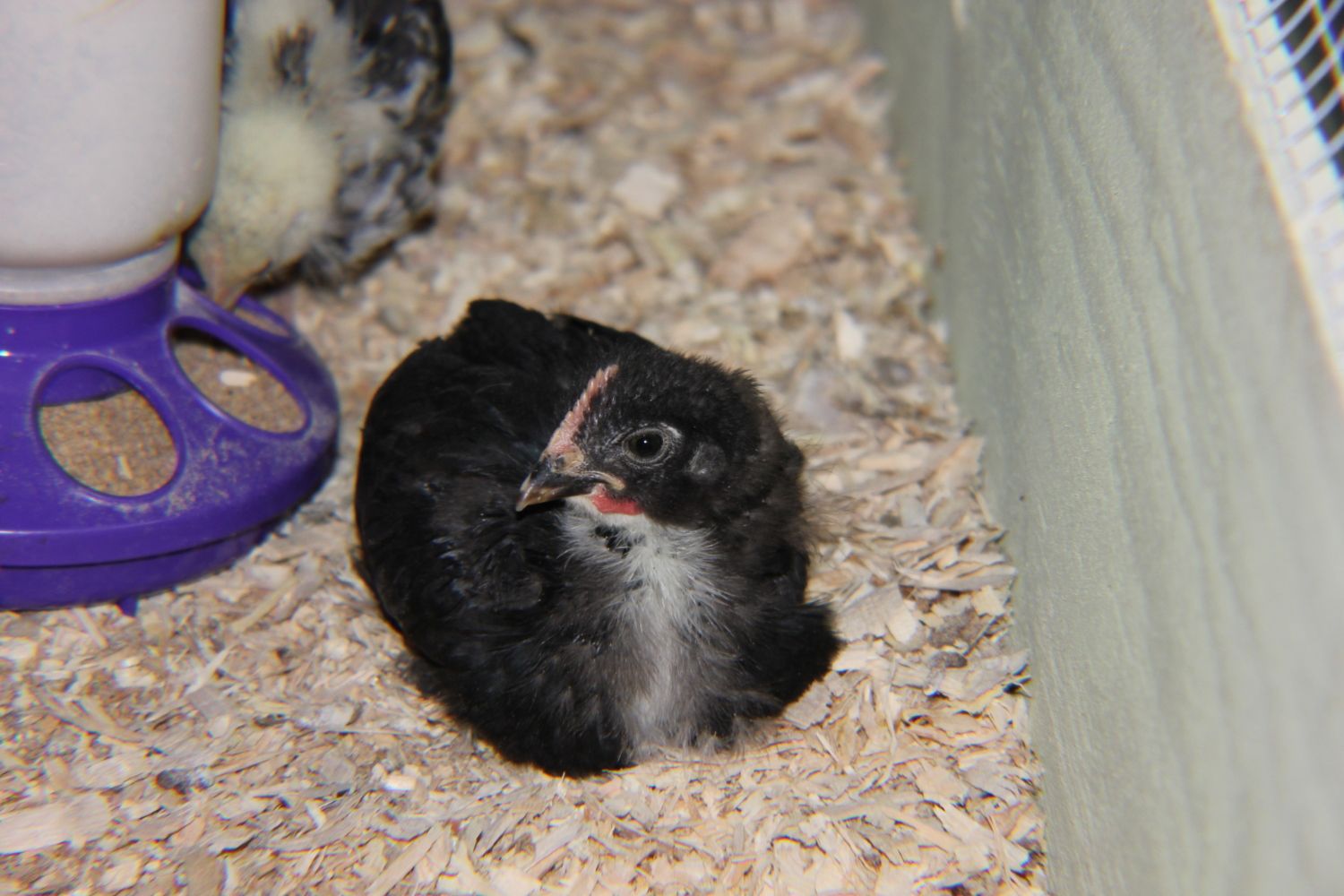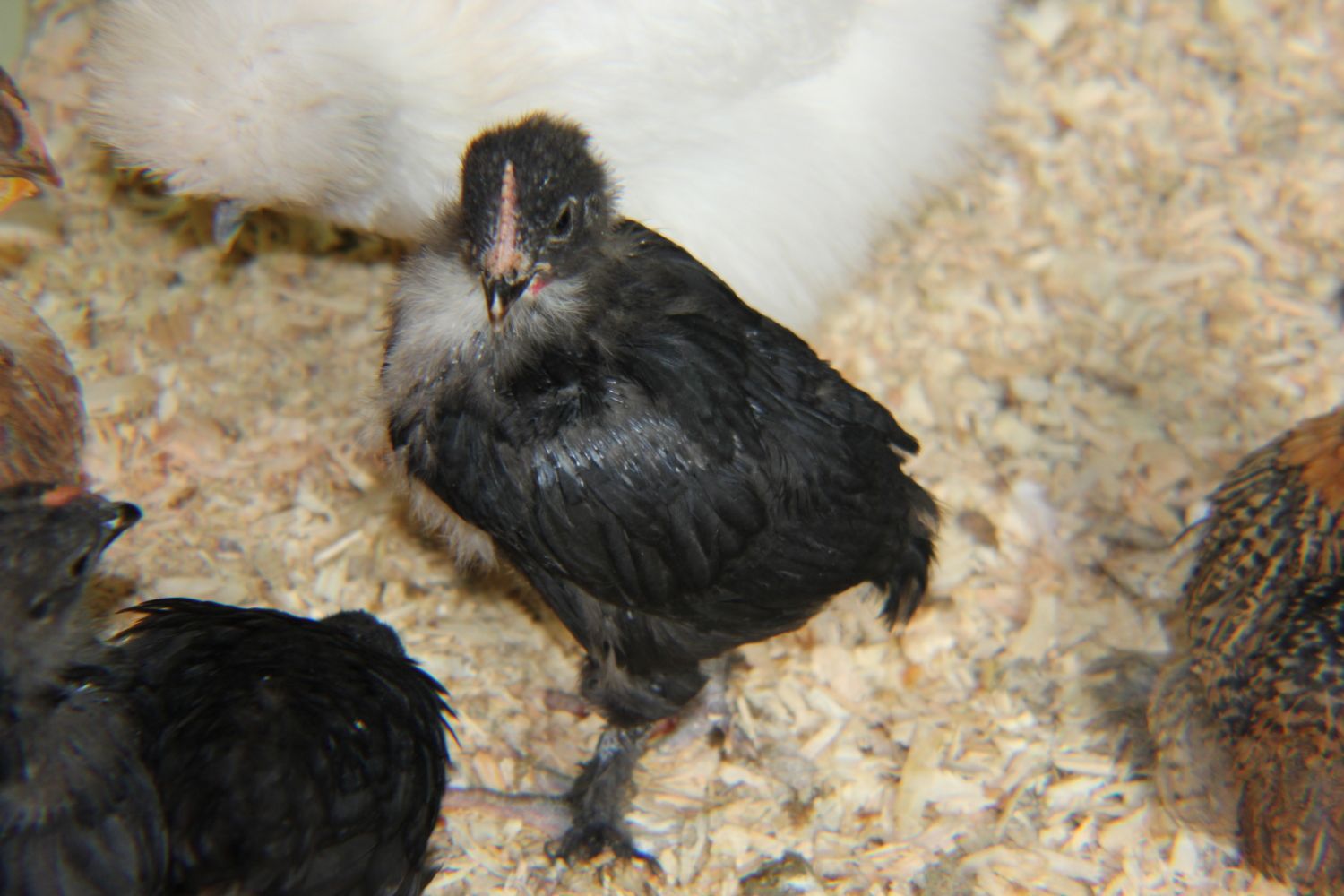 Here is the second one, hmmm.... how about Francesca? (Standing on the box). You can see the copper on this one, while Frank has none, if that helps decipher gender.